Aldi's Box Of European Chocolates Is Perfect For Valentine's Day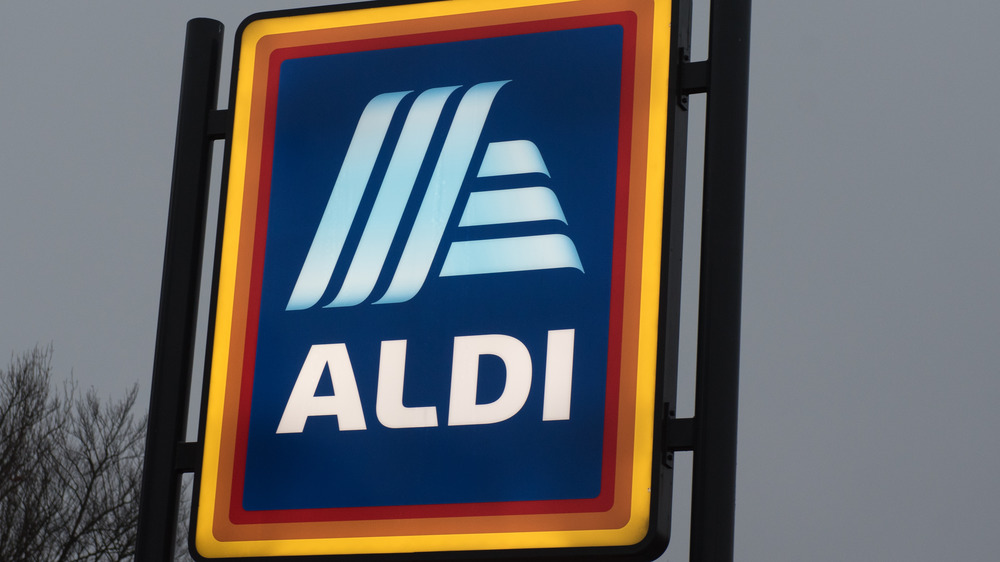 John Keeble/Getty Images
If you love the idea of knocking out your entire shopping list in one locale, then have we got news for you! You can grab your organic pasta, oatmeal, and, now even your Valentine's Day gift, all while shopping at Aldi. Sure, imported chocolates from Belgium and Germany are a common sighting at the discount supermarket, but now the chain is offering a dreamy box of European chocolates for purchase — just in time for the amorous holiday.
The merci chocolate box is covered in romantic hues of pink and purple, surrounding a heart so big Cupid would have a hard time missing the mark. The chocolates made an appearance on Aldi's Instagram page, and from the picture, it looks like this box retails for $4.99 at the store where it was taken. (If you don't have an Aldi nearby, you might be able to find the same box at Target.) The box includes 20 individually-wrapped pieces of German-made chocolates in eight flavors: Milk Chocolate, Hazelnut Almond, Hazelnut Crème, Dark Cream, Dark Mousse, Coffee and Cream, Praline Crème, and Marzipan. We recommend gifting this one to the special someone in your life who is most likely to share.
More about the history of merci
Literally French for "thank you," merci was appropriately designated as the name for the gift-giving chocolates Storck debuted in 1965. The individually wrapped chocolate bars were made in Germany and wrapped in gold packaging creating "the ultimate way to say thank you." According to Storck, it wasn't until 2002 that the bars were launched in the United States. Today, there are two assortment boxes that are available stateside: the Finest Assortment with all eight of the merci flavors and the Assorted Milk & Creamy Chocolates, with only the milk chocolate flavors.
But, the Storck chocolate story goes back much farther, to 1903, when August Storck founded the Werther's — yes, those Werther's — confectionery factory in the German region of Westphalia with just three employees. Today, the Storck company employs over 7,000 workers and is responsible for some other brands you might be familiar with. In addition to Werther's Originals and merci chocolates, they also produce the vibrant Mamba fruit chews and the chocolate caramel candies known as Riesen. In other words, Storck created a whole lot of ways to say "danke."