Here's How Alex Guarnaschelli Recommends You Store Butter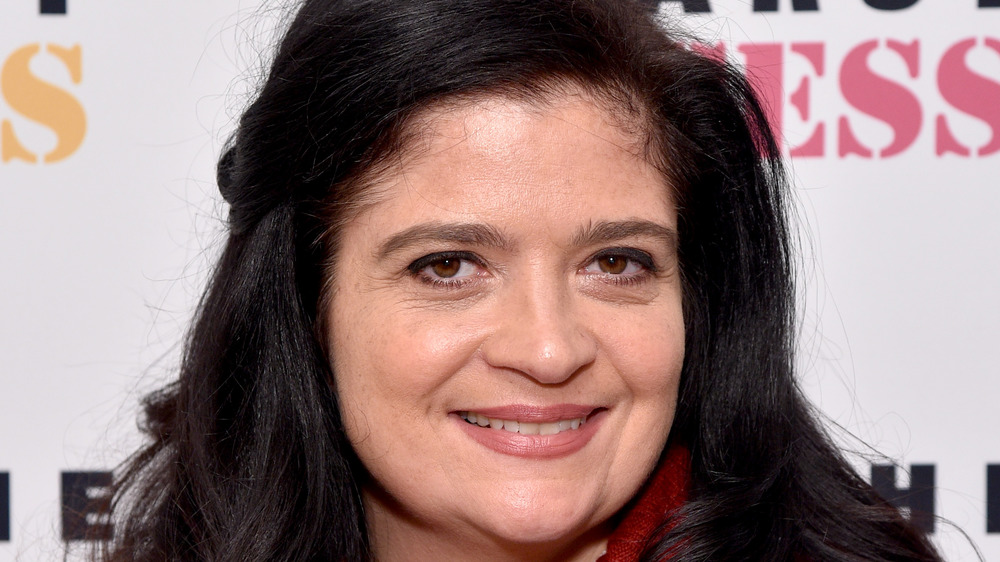 Bryan Bedder/Getty Images
When you need quick kitchen hacks to improve your skills, there's no better source than an experienced chef to learn from. Take Alex Guarnaschelli, for example. The celebrity chef and Food Network star has managed to establish her reputation in the industry as a culinary genius. Thankfully, she has plenty of useful tips for her fans who may need a little bit of help when it comes to all-things cooking, baking, and food.
As per Food Network, Guarnaschelli recommends that home chefs should focus on simple techniques if they really want to shine. "I don't think that the best things for home cooks to master are the most complicated. In fact I think the opposite." She said, adding that simple techniques are often the ones that get used the most in the kitchen and can really elevate your game. The chef even has strong opinions when it comes to the minutiae of the kitchen, including how to store butter properly. Here are the details.
Your butter shouldn't be sitting out, according to the chef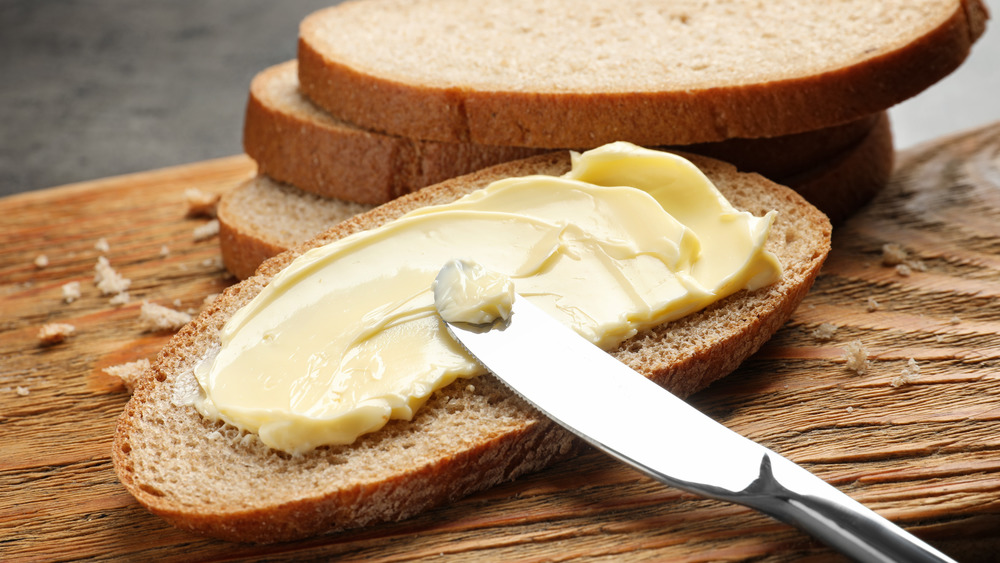 Shutterstock
The star recently replied to a fan on Twitter who wondered whether it was true that butter should really be kept away from the fridge and stored elsewhere or if it belongs among the rest of your staples that are kept cool. Guarnaschelli had a quick and concise response, simply responding, "Refrigerate your butter." No further explanation needed.
Interestingly, her comment has left Twitter users divided. One respondent wrote that they never feel the need to store butter in the refrigerator because they finish it rather quickly and simply choose to seal it when it's not needed. Another commentator wondered if there could be safety and health concerns associated with keeping butter outside the fridge. But one wise Twitter user had the perfect explanation. They wrote, "...It'll just make it [butter] go bad faster if you don't use it fast enough. Just leave out smaller quantities rather than a whole stick at a time." Sounds like a perfect happy medium — but we might have to listen to the pro chef on this one.