Wendy's Is Giving Away Free Jr. Bacon Cheeseburgers, Here's How To Get Yours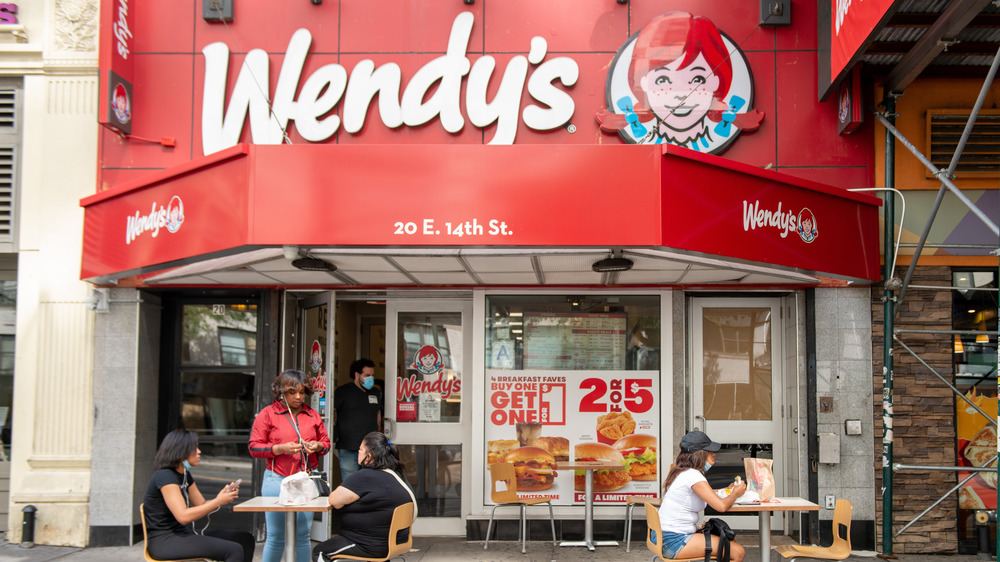 Alexi Rosenfeld/Getty Images
When hunger strikes, nothing sounds better than a signature Jr. Bacon Cheeseburger from Wendy's. The chain has dabbled in bacon territory for decades, notably releasing the iconic Baconator burger back in 2007 (via Wendy's company website). If you count yourself as one of the many fans that can't get enough bacon in your life, take a look at Wendy's latest promotion.
According to Delish, you can head over to a Wendy's starting today and grab a free Jr. Bacon Cheeseburger with the purchase of anything on the menu. You just have to scan the Wendy's app on your phone when you pick up your order to score the free burger. You can literally buy anything to take advantage of the deal, whether it's a small fry or drink — the choice is yours. Just note that the promotion only applies to orders placed inside a brick-and-mortar store, so you can't rely on mobile orders to make this deal happen (via Delish).
Getting the app couldn't prove simpler — according to Wendy's, you can download the app from the Google Play store or Apple App store via Wendy's website, and the app also can score you some deep discounts on future promotions. With a deal this good, what's not to love?
How long will the promotion run for?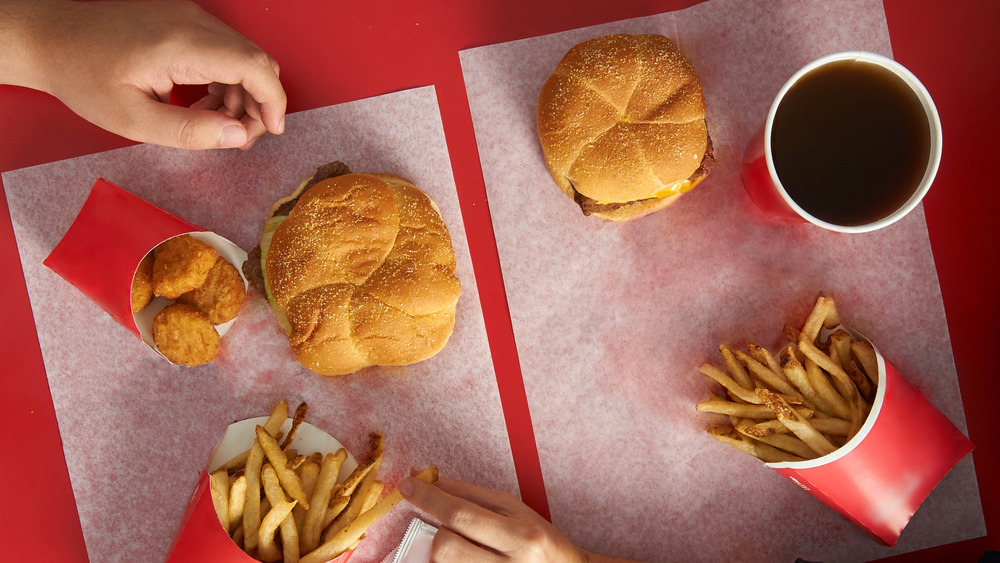 Shutterstock
If you have started planning on grabbing as many burgers as possible, reign in your excitement. According to Delish, you can only take advantage of this promotion one time, and it ends on February 21, so grab that burger on a day when you really need a pick-me-up. If a free Jr. Bacon Cheeseburger doesn't strike your fancy, don't assume you can't grab an equally good deal. The chain also has a ton of other hot promotions going, like free pub fries with a mobile order or $1 large fries (via Wendy's).
If you love the idea of grabbing a free burger this month, make sure not to wait too long. You don't want to get left in the cold on this promotion, especially when a burger chock full of bacon-y goodness lies at stake. Make your moves today and grab this deal while you can.