These Are Guy Fieri's Best Catchphrases, According To Fans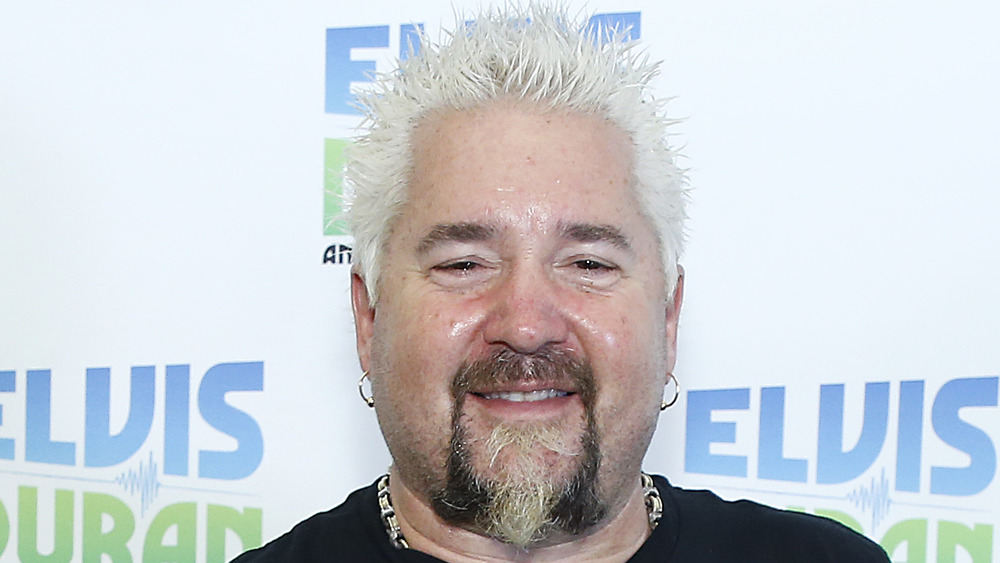 John Lamparski/Getty Images
Celebrity chef and popular TV personality, Guy Fieri, is one-of-a-kind. Known for his trademark locks, his unique persona and funky demeanor, Fieri is perhaps most popular for his reputation as the host of the show, Diners, Drive-Ins and Dives. As highlighted by the Food Network, Fieri almost always has something witty to offer on camera. Some of his iconic phrases, as per the network, include lines like, "If it tastes really good and it's funky, it's funkalicious." 
He also said something rather iconic on one of his television appearances when he spoke about being an unconventional chef. He said, "I've always been an eccentric, a rocker at heart. I can't play the guitar, but I can play the griddle." Ha! If there's one thing that's a given, it's the fact that Fieri isn't afraid to be himself when the cameras are rolling. Wondering what his viewers like the most? Read on for all the details.
Guy Fierif has plenty of wisdom to offer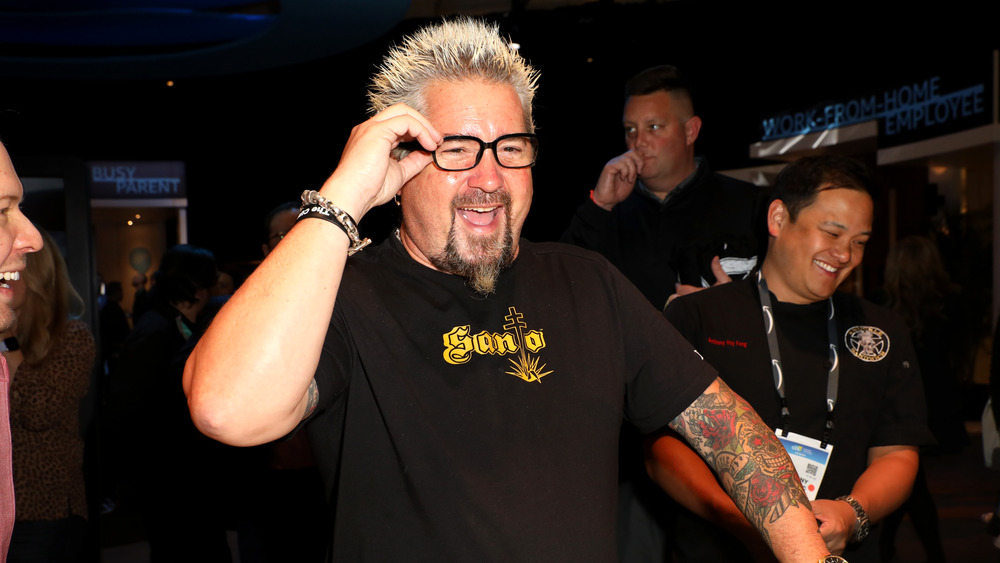 Roger Kisby/Getty Images
Fieri's fans recently commented on the star's marvelous lines in a Reddit post, sharing nuggets of wisdom that they've loved from the celebrity chef. A fan wrote that they are especially a fan of Fieri's trademark lines like, "Take it to the judges" from Guy's Grocery Games. Another commentator wrote that they're also fond of the quote, "Not to be outdone." 
Another Fieri fan wrote that they love the host's sly ways. They explained, "I love how he always manages to sneak '3, 2, 1...Go!' without people noticing. And he gets away with it like 95 percent of the time." What a legendary icon, huh? As per Cheatsheet, the rockstar chef even has a secret trick that he uses when he tries a dish that he doesn't like. Basically, he'll say something sobering like, "Yeah, it was good" as opposed to raving about the dish. Fieri confirmed this when he said that loyalists know that if he hasn't said something like, "This is off the hook," he's truly not a huge fan of what he's just eaten. How clever.