Costco Shoppers Can't Get Enough Of These Organic Cinnamon Rolls
If you like to eat organic, but still get a craving for sweet treats every once in a while, then Costco has good news for you. They have just started selling boxes of delicious Annie's homegrown cinnamon rolls with icing, and not only do these rolls make a delicious breakfast, snack, or even dessert — they are also completely organic and pesticide-free. Annie's mission is "to cultivate a healthier, happier world by spreading goodness through nourishing foods, honest words and conduct that is considerate and forever kind to the planet," per its website. 
They do this by making organic foods that are good for the environment, while still satisfying customer's cravings for something sweet. Their cinnamon rolls contain no GMOs, no artificial colors or flavoring, no high-fructose corn syrup, no hydrogenated oils, and absolutely no preservatives, according to Annies. Each iced roll contains 330 calories, around 24 grams of sugar, and 12 grams of fat.
Annie's organic cinnamon rolls were a hit on social media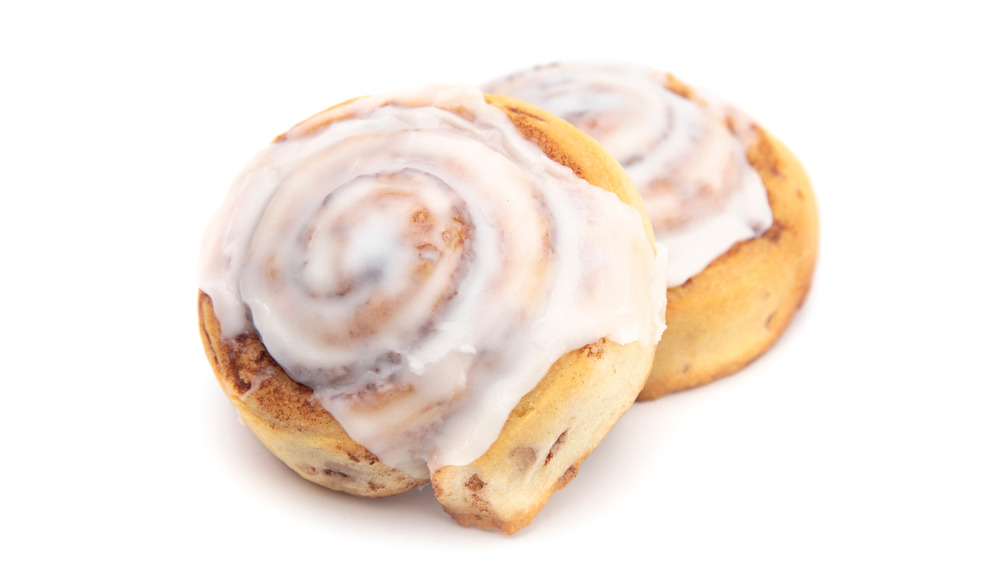 Shutterstock
Costco shoppers on Instagram were certainly quick to celebrate the arrival of Annie's cinnamon rolls on Costco's shelves. One user raved, "These are truly the BEST!!" Another Instagram user added, "Hey – we had those for breakfast this morning. Sooooo delicious." The wholesale supermarket is selling the roles in three-packs of five, so you'll get a whopping 15 rolls for only $9.99 at participating warehouses, per Taste of Home. 
This is a definitely a steal compared to other stores, as some social media users were quick to point out. One fan commented, "Just stocked up! $4.99 A ROLL at Target. We're set for a couple months." And because they are wrapped in sets of five, the 10 extra rolls will stay fresh longer, so you can feel free to stock up on the snacks. So, the next time you're craving something sweet, head to Costco to grab a satisfying, organic treat that is good for the planet and good for your wallet.