The Food Nadiya Hussain Has In Her House At All Times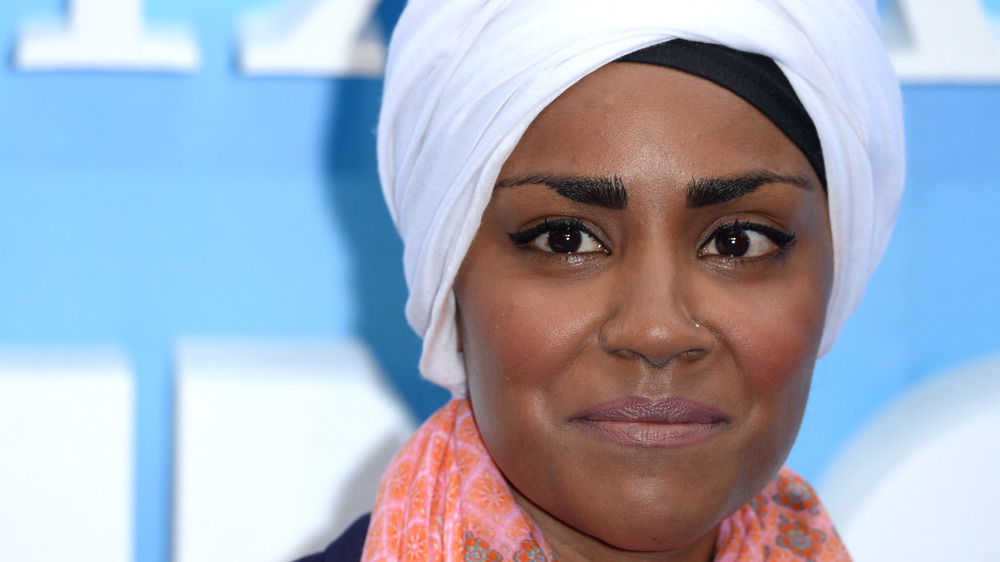 Anthony Harvey/Getty Images
During a 2018 episode of the British talk show Loose Women, Nadiya Hussain bounced off a story shared by Chizzy Akudolu, a fellow panelist and actress, in which Hussain's response to Akudolu's early elimination from Strictly Come Dancing was a text along the lines of "Commiserations. Come over for some cake," (via YouTube).
"There's always cake," Hussain agreed in the clip. "I have two cake stands in my house and there is always cake on them." This was met with the stunned repetition of "There's always cake?" and "Wow." However, the conversation moved no further.
It shouldn't really come as a surprise that the winner of the sixth series of The Great British Bake Off would have lots of cake in her home. The more interesting portion came earlier when Hussain explained that she fed her children tongue, tripe, and the infamous fish finger lasagna. While children naturally hoover fish fingers, tripe and tongue proved more difficult. Her father raised her to eat every part of an animal, not just the popularly preferred bits, and if her children did not like a dish she has a one word solution: "Spices." The bigger issue, apparently, is to refrain from fashioning every dish as a variation of curry.
How Nadiya Hussain maintains health in her house of cakes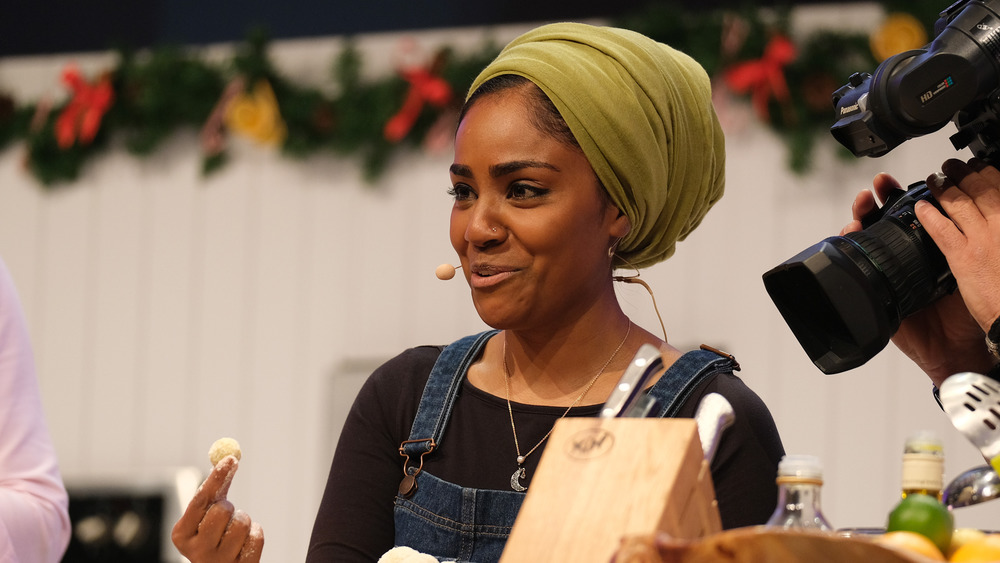 Melmedia/Getty Images
The struggle of trying to focus your cooking and baking around delicious food while also maintaining your health plagues many celebrity chefs, with some choosing not to eat the food they present. And despite having cake in her home 24/7, Nadiya Hussain found a routine that suited her the best and even led to weight loss. In a 2015 interview with Hello! Magazine, she said, "I just ate smaller portions of food and walked a lot. I would do five miles before the kids got up and then go out again in the evening. I also drank around 4L of water a day. Gradually, over nine months I lost three stone." (Three stone converts to 42 pounds.) 
This practice seems to have expanded, for in 2018 she told Woman & Home that on days she isn't cooking for work, she only eats one main meal with tea, coffee, and fruit to see her through the rest of the day. If that sounds drastic, Dr Xand Van Tulleken explained to Woman & Home that intermittent fasting, properly done, can prove beneficial, though you should listen to your body and medical advice before delving into such a practice.