Why The World's Most Authentic KFC Recipe Might Be In Ireland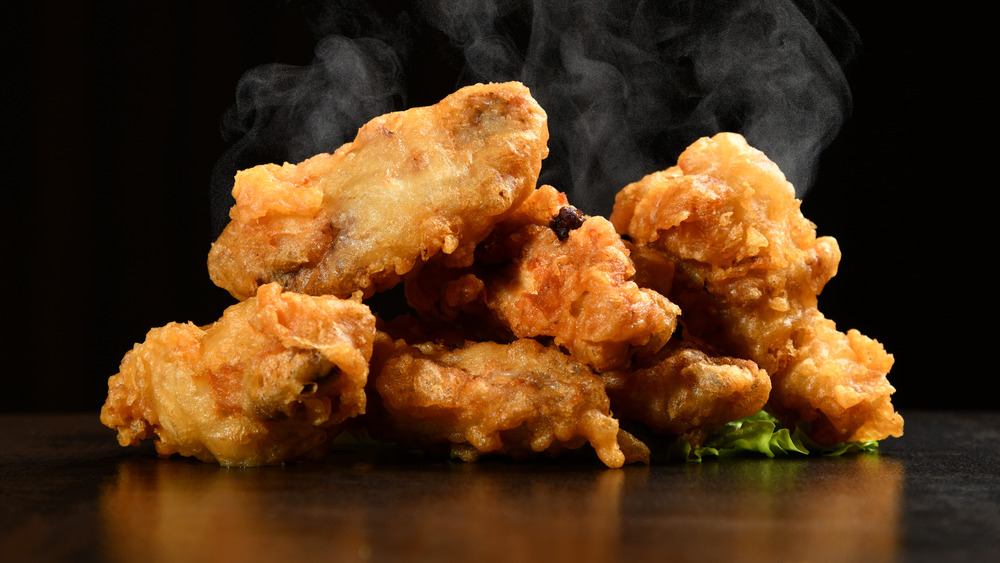 Shutterstock
If you've ever licked your fingers after a bucketful of Colonel Sanders' Kentucky Fried Chicken, and thought to yourself, I bet I could make this at home; well, we've got good news and bad news for you. The good news is that imitations of the Colonel's original recipe are out there, and a couple of them are pretty darn close to the real thing. The bad news is you're probably going to need to stock up on MSG, and invest in a pressure fryer (via The Spruce Eats).
KFC, formerly known as Kentucky Fried Chicken, is famous the world over for the secret blend of herbs and spices that makes its fried chicken unique; finger lickin' good, even. Harland Sanders — who was conferred the honorary title of "Colonel" by the governor of Kentucky — loved cooking with his mother when he was young, according to The New Yorker. 
In the 1930s, when he was making his living running service stations, serving people pan fried chicken was simply a delicious touch of Southern hospitality, added to that tank of gas that customers had actually come in for. Soon, though, the fine folks of Kentucky were coming back for chicken more often than oil changes, and the good Colonel realized he needed to turn his service station into a restaurant.
The Colonel's original chicken is still kickin'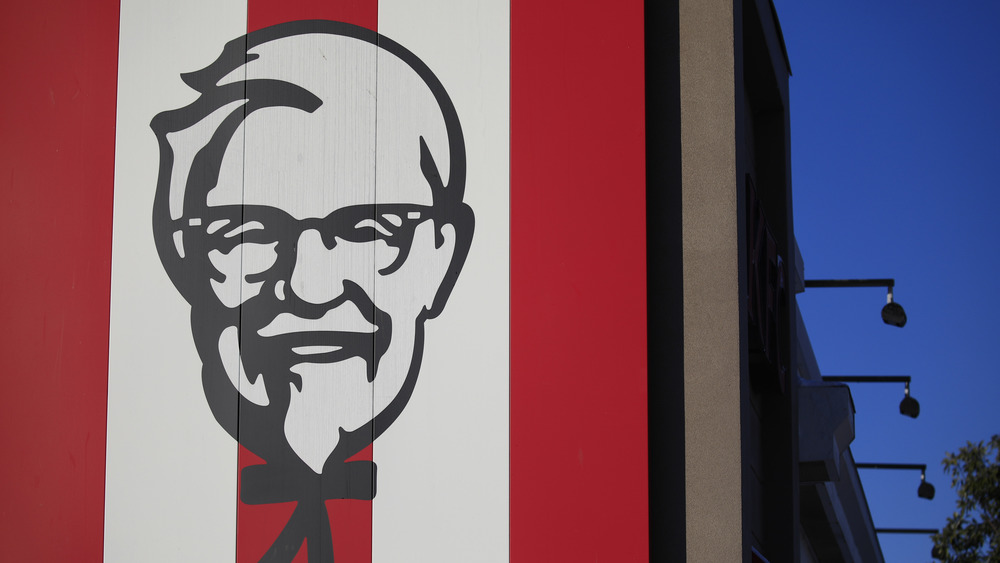 Bloomberg/Getty Images
By the 1960s, the Colonel was making a meal out of franchising. After he sold the company and what we now know as KFC took over the American restaurants, Sanders shifted his focus to the Kentucky Fried Chicken name in Canada and abroad (via The New Yorker). According to Glen Powell, host of the YouTube channel Glen and Friends Cooking: "He would often give the recipe out to his franchisees, because he wanted them to make better chicken than the corporation in the United States wanted him to make." 
During this time, as the company that bought KFC in the U.S. began adjusting, cost-cutting, and (gasp!) experimenting with the recipe, Sanders was able to ensure that his secret recipe was honored in other countries (via Lad Bible), including Ireland. But what makes Ireland so special? 
While Sanders was spending time in Toronto, the Kentucky native met another fish out of water: Pat Grace, an Irish salesman who had moved to Toronto and fallen in love with the Colonel's fried chicken. The two became fast friends, according to Lad Bible, and Pat Grace brought Kentucky Fried Chicken, made with the Colonel's secret recipe, back to the good people of Ireland. Though Grace would eventually lose a court battle for the KFC name, he never lost his pal's recipe. Grace's son now runs the business, and uses the same ingredients from the Colonel's original recipe to make Grace's Perfect Blend — even Powell confirms that it's as close to the real thing as you can get.