Aldi Fans Can't Get Enough Of These Sweet Low-Fat Greek Yogurts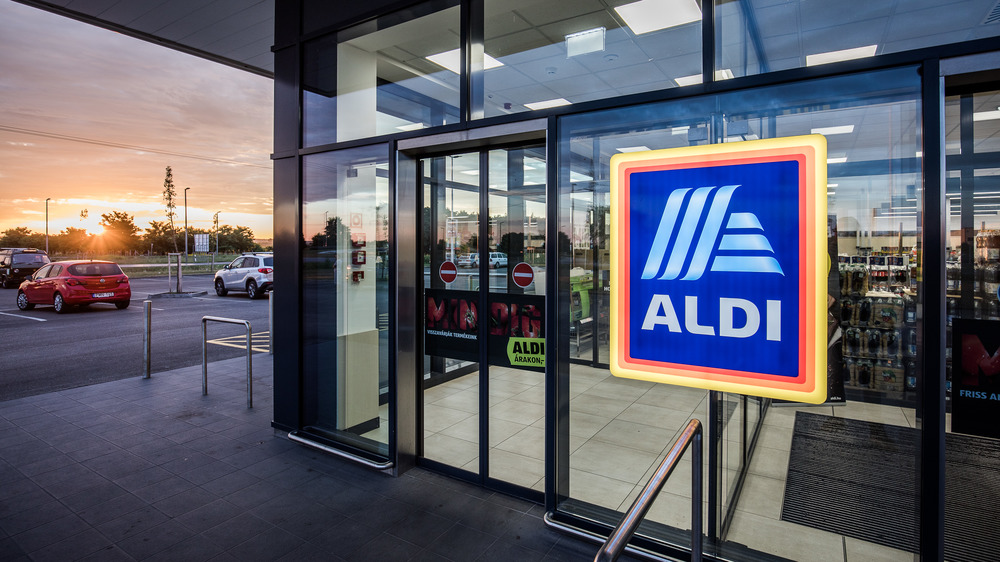 Bloomberg/Getty Images
Greek yogurt is a truly versatile food. You can enjoy it as a snack with delicious toppings like strawberry or use it as a low-fat alternative to sour cream. It also works well as a marinade for chicken or as a creamy salad dressing, per The Kitchn. The best part, is it's low in calories and good for you. According to Healthline, it has probiotics that help with digestion, it can help to lower blood pressure, and it's packed with healthy nutrients. Luckily for us, Aldi is now offering delicious new flavors of low-fat Greek yogurt that have been a huge hit with customers.
An Aldi Instagram fan account, @theamazingaldi, recently posted about the new product. They wrote, "Cinnamon bun and mint chocolate chip tilt yogurts by Friendly Farms." The post shows the yogurt is 5.3 ounces and contains only 190 calories. Social media was quick to respond, with customers weighing in on the different flavors.
Aldi's fans are raving about it's new cinnamon bun and mint chocolate chip Greek yogurts
It seems like there's some debate over which is the better flavor. One commenter wrote, "The cinnamon bun one is so freaking good." Another wrote, "Yes the mint is delicious!" While a different user decided to give both a try, writing, "My kid is chowing down on the mint right now. I picked up both kinds." Seems like trying both flavors is the way to go. 
The price is also something fans are loving. According to The Krazy Coupon Lady, this treat is only $0.99. This is quite the steal, compared to another similar brand that is priced much higher. Chobani also makes a cinnamon bun flavor yogurt that retails for $1.22, per Walmart. So, if you're looking for something that's packed with flavor, healthy for you and a great price — Aldi's new Greek yogurt sounds like the perfect option.