Read This Before Trying To Get Vaccinated At Costco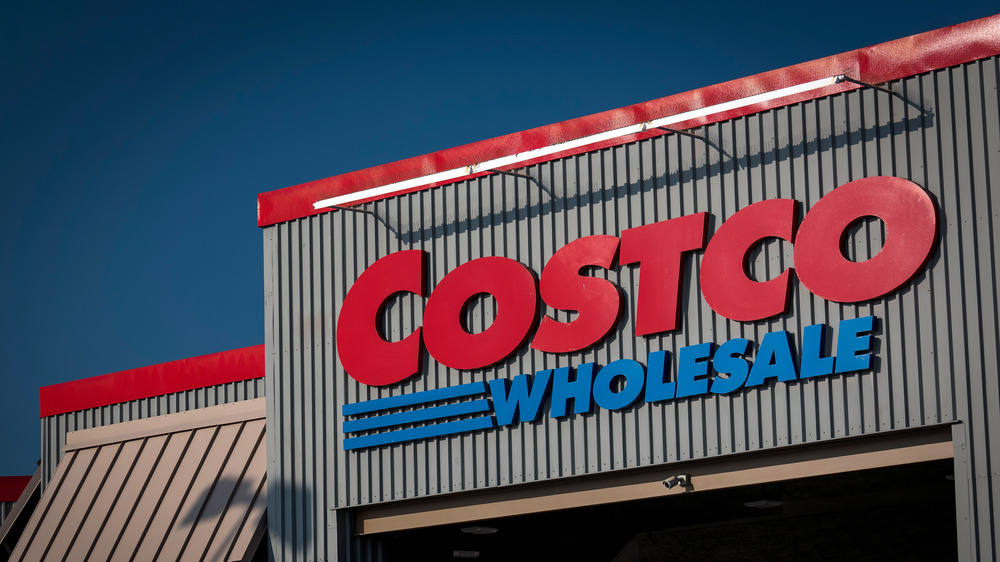 Bloomberg/Getty Images
You can get just about anything you need at Costco. In one shopping trip, you can pick up a 12-pack of Kirkland Signature paper towels for your kitchen, a Samsung 82-inch HD TV for your living room, and a 10-inch round chocolate cake for your child's birthday. And now, you may also be able to receive a COVID-19 vaccination during your weekly Costco shopping trip.
As of February 2021, the vaccine will be available at select Costco locations in Puerto Rico, California, New York, Oregon, South Carolina, and Washington. They will have a limited number of primarily the Moderna vaccine at their pharmacies in these select states (via Costco).
"Costco is firmly committed to helping protect the health and safety of our members and employees, and to serving our communities. Our pharmacies will be administering COVID-19 vaccines as soon as they are available, in accordance with CDC and state guidelines," the company announced on February 15th. However, anybody with a Costco membership won't be able to just walk in and get the vaccine. Here's what you need to know.
Costco will be adhering to all state and CDC vaccine eligibility guidelines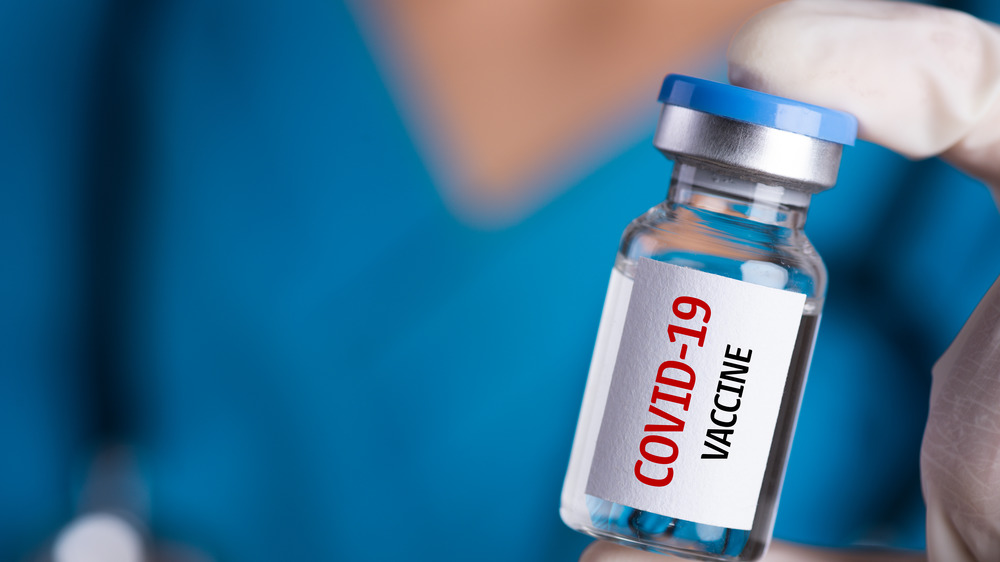 Shutterstock
If you're a Costco member hoping to get a COVID-19 vaccine, you should be aware that the warehouse chain is adhering strictly to state eligibility guidelines, and will be only be scheduling appointments for individuals who are eligible for vaccination priority, according to Fox Business. While guidelines vary by state, that means that Costco will most likely be administering the COVID-19 vaccine to high-risk members of the population, including healthcare and frontline workers and people over 65 years of age, in accordance with the CDC and state eligibility guidelines. Individuals in participating states who are eligible to receive a vaccine can make an appointment via Costco's vaccination portal (via Costco).
Those individuals that have received their vaccinations at Costco have only good things to say about the experience. Michael Ransom, a 75-year-old Oregon resident, received his first dose of the COVID-19 vaccine at his local Costco in early February (via Oregon Live). He said the process of scheduling appointments for himself and his wife at the warehouse in Clackamas took under 20 minutes, and he was able to receive his scheduled vaccination without a hitch. Ransom described Costco's COVID-19 vaccinations as "a godsend," according to Orgeon Live.