Giada De Laurentiis' 'Chef's Dream' Kitchen Item Might Surprise You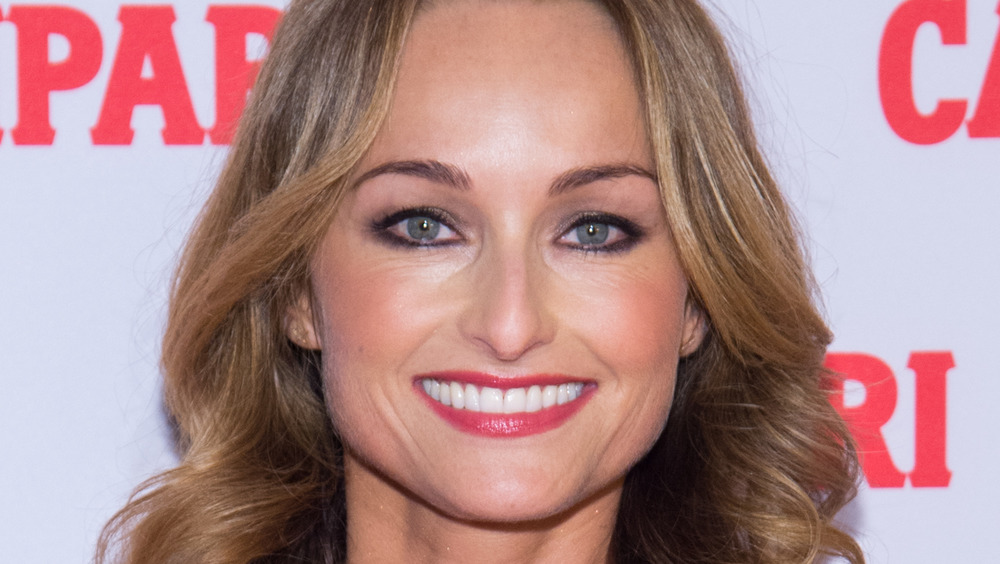 Mark Sagliocco/Getty Images
Apparently, Giada De Laurentiis is renovating her home, and she's incredibly excited about getting to design her own kitchen. While home design and remodeling can be really taxing and a labor-intensive process, she seemed to be like a kid in a candy shop when she posted to her social media channels on Wednesday, February 17th. As it turns out, De Laurentiis was shopping for her countertops, which she called her own "chef's dream" on Twitter. 
The shopping spree was also posted to her Instagram account, @giadadelaurentiis, and it received more than 54,000 likes within a day. The caption read, "A chef's dream... stone slab day for my home reno!! Still can't believe I get to design my dream kitchen. Which is your fav? #pinchme." She posted a photo of herself jumping with joy on Twitter along with a Boomerang on Instagram of her pumping her fists in the air as she browsed the selection of stone slabs at a store.
Which stone slab will Giada De Laurentiis pick for her dream kitchen?
Fans and followers on Instagram were quick to respond with which of the three pieces of stone she was looking at that they liked most. However, it was Twitter fans who made the discussion more technical. They wanted to discuss which kitchen counters were best for cooking, because if you aren't aware, marble — though it is stunning — stains very easily (via Architectural Digest). Per American Home Shield, marble is ideal for bakers and chefs because it's a great surface for dough rolling and it's heat resistant. Still, it can scratch easily. That's why people wanted to share which materials they had been most happy with in their kitchens.
One person chimed in saying, "Which way are you leaning? I have slate from a local quarry, but don't like the surface scratches it gets. Thinking about Dekton for the next time or another engineered stone. Really looking for minimal/zero maintenance. You look like you're surrounded by marble — yikes!" Another wrote, "I prefer quartz. Beautiful choices, low maintenance." Another person commented, "looks like you're going marble, thoughts on quartz? Quartz is a chef/bakers dream." While her Twitter photo was outside surrounded by what did appear to be marble, her Instagram photo was inside surrounded by other types of stone.
So, it seems Giada De Laurentiis is still in the honeymoon phase of shopping. Needless to say, fans will be anxious to see what she ultimately picks along with photos of her completed kitchen renovation.