Aldi's Most Popular Chips May Surprise You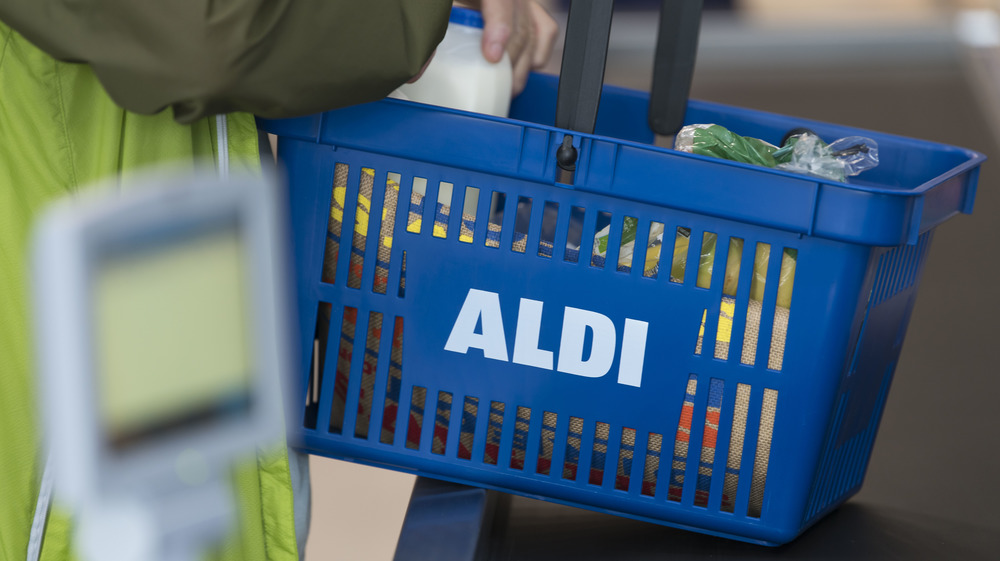 Matthew Horwood/Getty Images
When you need to go shopping for all your snacks, few stores can compare to Aldi. Whether you love affordable tortilla chips, snack crackers, potato chips, and all the dips that come with them, Aldi makes snacking delicious and incredibly affordable (via Insider). This perfect storm of value and taste hits consumers hard, recently scoring Aldi a surprising victory when it came to winning over buyers with their snacks.
According to NBC, 40,000 shoppers voted on their favorite new products and foods at the beginning of 2021, and Aldi came out ahead in a bunch of categories. In a result that might surprise snack fanatics, potato chips didn't receive any recognition. Consumers decided that Simply Nature Bean Chips, an Aldi exclusive, should take the title of best chip. These chips lack gluten thanks to their rice and bean-based recipe while containing a ton of fiber and five grams of protein. For a snack that can fill you up and pack in some wholesome nutrition, it comes as no surprise why shoppers love these bean chips.
Aldi's chips are a snack that keeps you moving through the day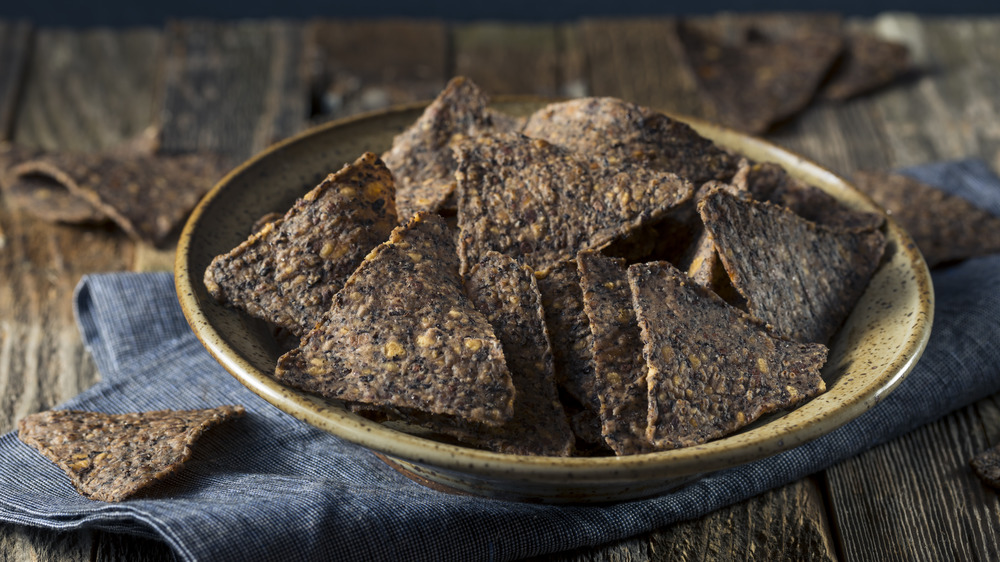 Shutterstock
If you love the idea of a gluten-free chip that packs in a ton of flavor but you want some variety, Aldi still has you covered. The store offers these signature chips in a black bean and white bean flavor, and with a seal of approval from nutritionists on both flavors, you know you're in for a good time (via Aldi). If you can't wait to get your hands on a bag, Aldi locations around the country sell six-ounce bags of these chips, with prices varying by location. With any luck, we can hope to see these chips stick around for a good long while. Aldi does have a habit of pulling our favorite goods with little warning right as we fall in love with them, so make an effort to grab a few bags on your next snack run!
You can't go wrong with Simply Nature Bean Chips. These chips can make you feel good while you dig into a bag, and if you love chips but are looking to eat healthier, this item has proven it can hold its own against any other brand and help keep you full with that extra fiber (via Mayo Clinic). Snack proudly next time with this fan-favorite and, while you're at it, the best product poll also found people love Aldi's Specially Selected Indulgent Greek Yogurt, Emporium Selection 1,000 Day Old Gouda, and Clancy's White Cheddar Cheese Popcorn, per NBC.