How Jameson Is Encouraging People To Skip Work On St. Patrick's Day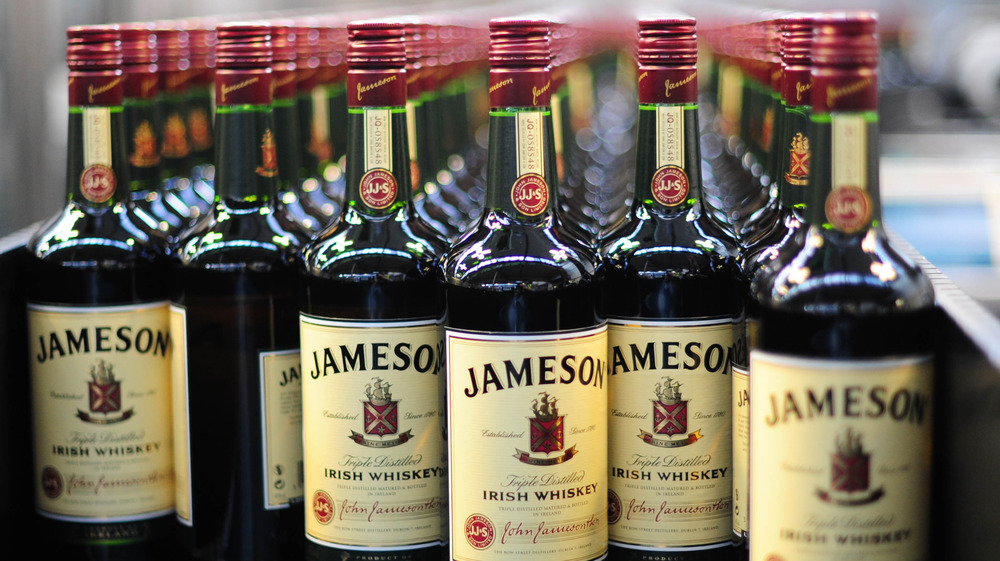 Bloomberg/Getty Images
Coronavirus disrupted last year's celebrations of St. Patrick's Day, but this year, Jameson Irish Whiskey has doubled down in promoting St. Patrick's Day — as a day off. "As a holiday centered around people coming together to have a good time, St. Patrick's Day has always been a moment people look forward to," Pam Forbus, CMO of Jameson's owner Pernod Ricard USA, stated in a press release. "We're not here to tell you how to celebrate, just that you should celebrate on March 17th."
The encouragement mainly takes the form of a sweepstakes. If you visit their website and commit to taking time off on St. Patrick's Day, Jameson will enter you in a sweepstakes, the winners of which will receive $50. Additional enthusiasm comes from a PSA-styled video featuring comedians Retta Sirleaf and Joe Lo Truglio, who are partners with Jameson (via YouTube). Further entertainment will be offered on the holiday itself.
If you intend to celebrate St. Patrick's at home with some Jameson whiskey, Jameson is offering a $5 off deal for you first order on alcohol delivery service Drizzly (via Jameson website). This offer expires at the end of June 2021.
Jameson will also donate to the Restaurant Workers' Community Foundation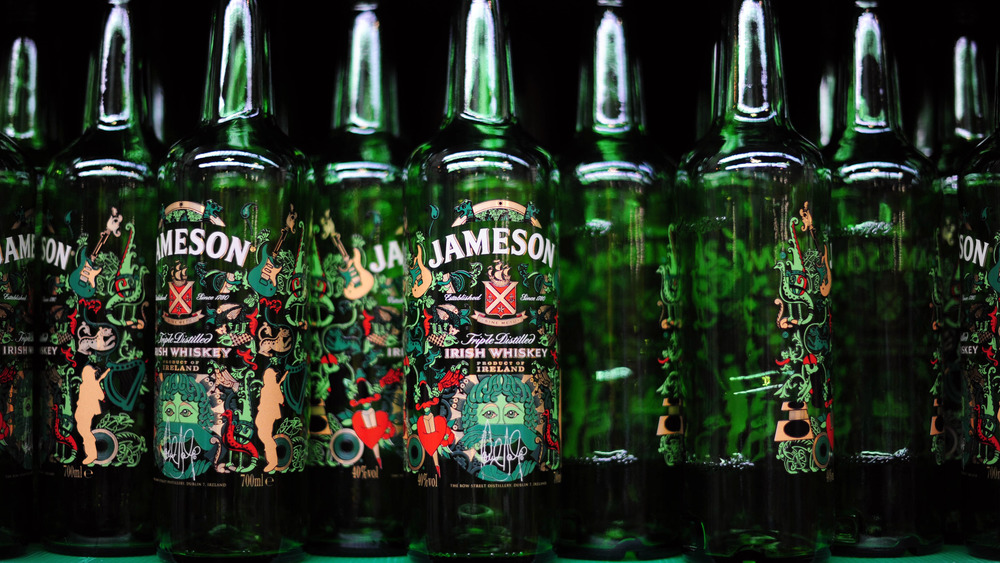 Bloomberg/Getty Images
More importantly, for every winner of the sweepstakes, Jameson pledges to donate another $50 to the Restaurant Workers' Community Foundation. This is in addition to a $150,000 donation they're making, according to the press release.
The Restaurant Workers' Community Foundation is a nationwide nonprofit advocacy and action group dedicated to addressing the inequality issues that hurt the workforce upon whom the service industry depends. Their main work consists of pushing for changes in policy and workplace culture, giving grants, and investing in what they see as forward thinking businesses. Currently, however, they focus on COVID relief, as exemplified by their donations of $290,000 to eight different relief funds in June 2020 (via Restaurant Workers' Community Foundation).
CNBC speaks to the need for such work with a piece they ran earlier this month that noted restaurant employment has dropped by 2.5 million jobs since the pandemic hit the U.S., while the industry lost $240 billion in sales. Even those who still have a job have been hit hard. Kendall Lynne Gough, a bartender working in Brooklyn, explains that while before she could expect over $1,000 a week with tips, these days she can only reasonably expect around $160 a week. This means she can afford food, but not rent — even though she works full-time. The money Jameson is set to donate should hopefully alleviate the worst of the situation.