The Ritual Trump's Staffers Had To Follow When Serving His Diet Coke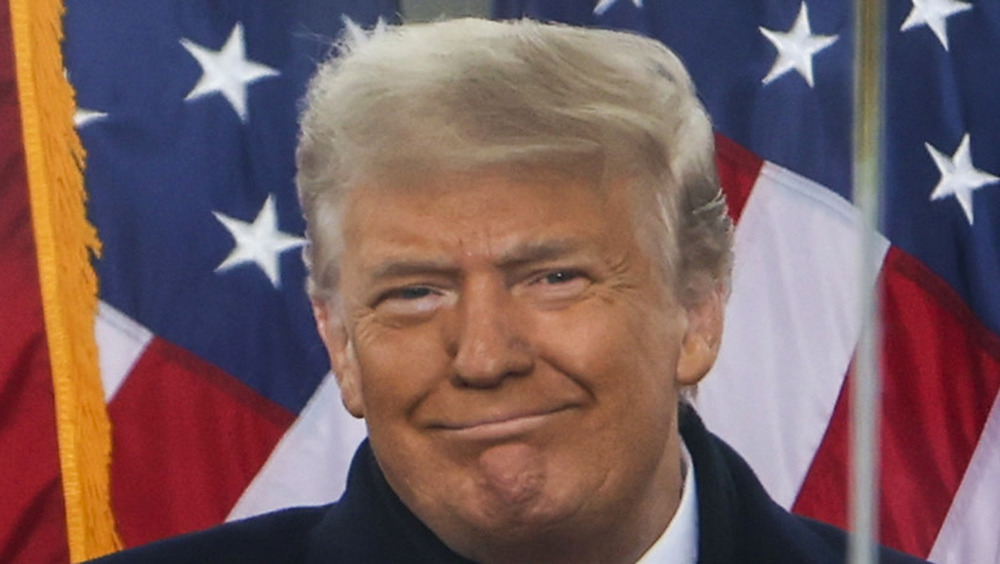 Tasos Katopodis/Getty Images
Former President Donald Trump is hardly alone in having specific food and beverage tastes. And while many have made fun of the former president's less-than-refined cravings for Lay's potato chips or the well-done steaks with ketchup, no one would dare to joke about the Diet Coke ritual that was documented through seven steps with visual illustrations and an almost biblical reverence to routine service (via Washingtonian). Diet Coke was no joke to the former POTUS, and he made sure his staffers knew exactly what he wanted.
Trump was known to drink around a dozen diet cokes each day during his tenure in office (via Quartz). Famously, he often drank these sodas as an alternative to alcohol. In a photo from a 2017 trip to Japan, the 45th President could be seen at a podium with a gloved service worker holding a tray standing behind him with a Diet Coke in a crystal wine goblet. But honestly, in the larger scheme of bad habits – Trump's Diet Coke consumption doesn't even really register unless of course, you are the waiter that has to serve it.
The 7 levels of beverage hell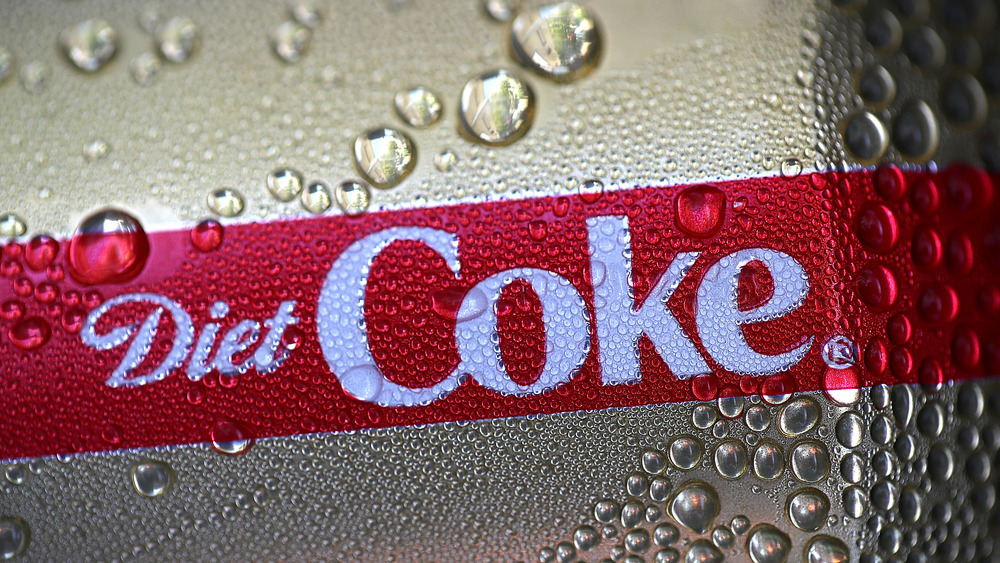 Justin Sullivan/Getty Images
A 2021 Washingtonian article detailed the painfully specific way Diet Coke had to be served while Donald Trump was in the White House. As most pop culture enthusiasts may know, Table 72 at the Trump Hotel's BLT Prime restaurant was reserved for the former president at all times. On hand would be a large selection of special-ordered jumbo steaks and shrimp just for its famous owner. Diet Cokes were required to be in glass bottles and chilled, ready and waiting for the thirsty Trump. 
The steps for service were recorded in a "Standard Operating Procedure" document and began with a discreet presentation of hand sanitizer at the table, a habit the former POTUS had even prior to the pandemic (via Eater). The waiter may then greet Mr. Trump using a predetermined script that acknowledges the time of day and asks if Mr. Trump would like ice in his drink as there were pre-prepared bottles and glasses on hand just in case. 
Opening the bottle live was a must, never in the back of the house and the waiter must specifically hold the opener "by the lower third" as well as grasping the bottle in the same manner. The said bottle is then gently placed to the right of Trump and refilled as needed until he left the table. 
Likely not a fun time for servers, but at least they get a fun anecdote about it all afterward.