Is Giada De Laurentiis Related To Dino De Laurentiis?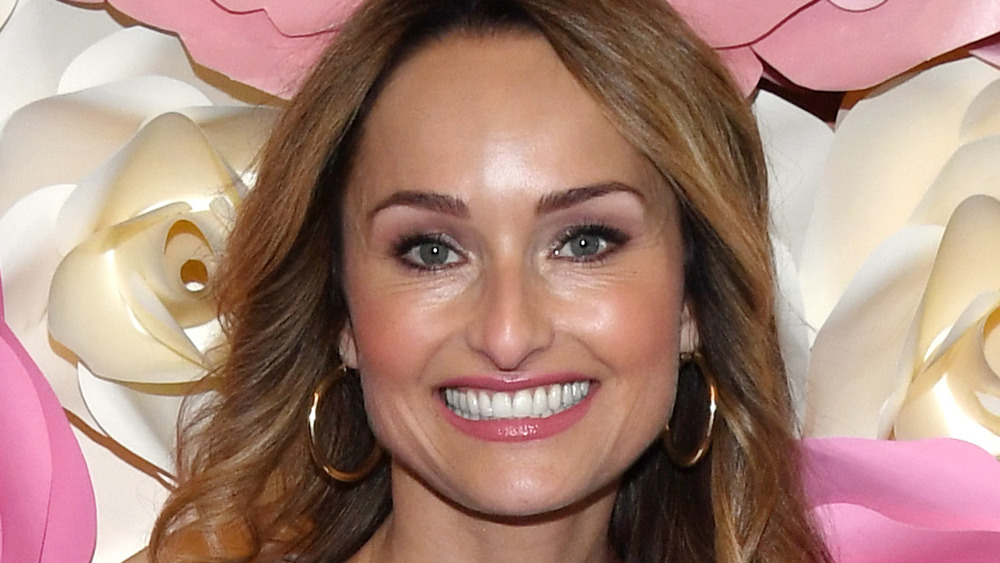 Ethan Miller/Getty Images
As famous as Giada De Laurentiis is, she's not necessarily the most famous person in her family. That honor might actually go to her grandfather, the legendary film producer and foodie, Dino De Laurentiis, for whom Giada's late, beloved younger brother was named. The elder Dino De Laurentiis was born in Italy in 1919, according to Brittanica. One of seven children, he was raised near Naples, went to film school in Rome and, soon after, started working in the Italian film industry. His first hit was the 1949 drama Riso amaro (translation: Bitter Rice). It starred Silvana Mangano, with whom he fell in love and married that same year (via IMDb).
Dino De Laurentiis and Silvia Mangano had four children before their 1988 divorce. One of those children was Veronica De Laurentiis. Born in Italy in 1950, Veronica entered the film industry at age 20 when she was cast in a film Dino was producing, Waterloo, which starred Christopher Plummer and Rod Steiger (via IMDb). That same year, 1970, Veronica married Alex De Benedetti, an actor, himself. Before the year was over, the couple welcomed their first child: Giada Pamela De Benedetti, who was born in Rome on August 22 (via IMDb). And who did little Giada Pamela De Benedetti grow up to become? Why, none other than Giada De Laurentiis! (She changed her name subsequently, via Biography.)
Giada De Laurentiis was seven when her family moved to L.A. to join family patriarch Dino De Laurentiis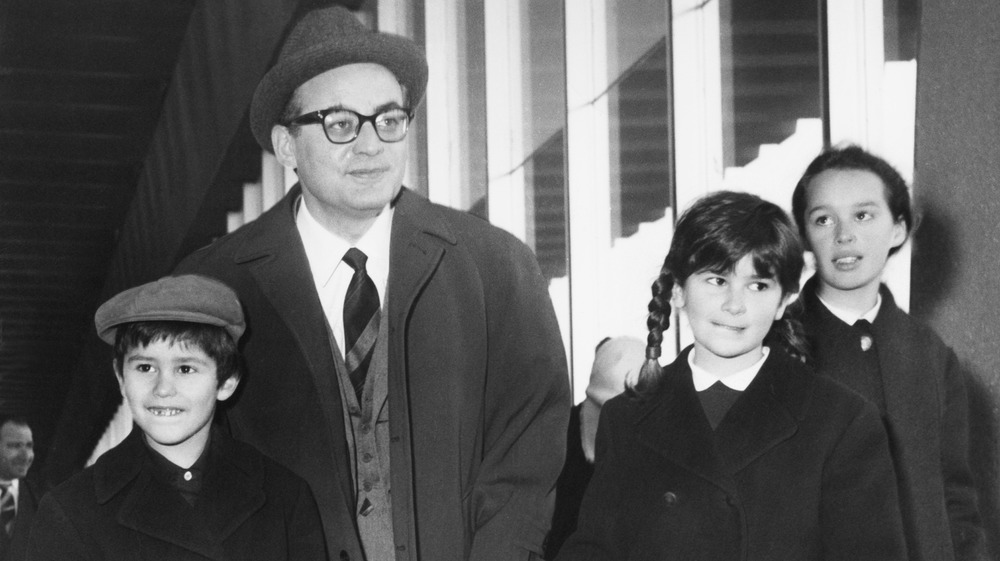 Keystone/Getty Images
At the age of seven, following her parents' divorce, Giada De Benedetti moved from Italy with her mother and younger siblings to Los Angeles, Calif. It's no accident that the family chose L.A. as their new home, a Hollywood neighborhood that has become synonymous with the American film industry, because Giada's grandfather, Dino De Laurentiis, the legendary film producer, had moved there in 1973 and was already making films in the U.S. (via IMDb), including the Academy Award-winning Serpico, starring Al Pacino (via IMDb). 
Dino De Laurentiis had a film career that spanned more than seven decades and included more than 600 movies. But what you may not know about the grandfather of Giada De Laurentiis is that he was a lifelong foodie. The son of a spaghetti maker (via IMDb), he worked at his father's spaghetti factory as a kid and developed a "lifelong passion for food and an appreciation for business," according to the blog Italian Cinema Today. In 1982, "believing that America didn't have pasta nearly as delizioso as the stuff from papa Aurelio's spaghetti factory," Dino opened the Italian food store, DDL Foodshow in New York City (via Time). 
Like her grandfather, Giada De Laurentiis is a proud Italian-American with a great love for food. And it looks as if she might be on her way to becoming the most famous De Laurentiis yet.