The Surprising Ingredient Giada De Laurentiis Adds To Her Green Smoothies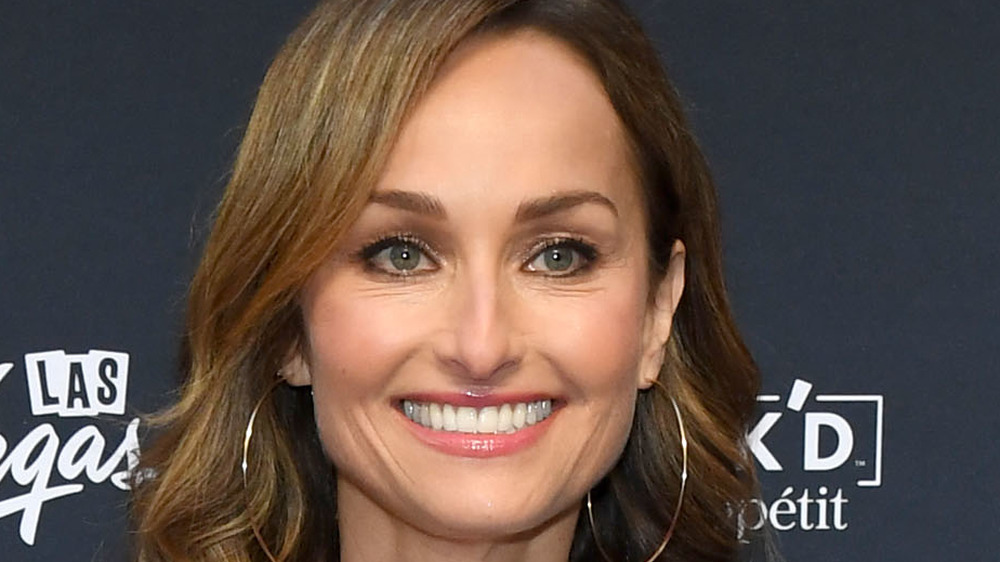 Ethan Miller/Getty Images
As far as breakfasts go, you can't get much healthier than a green smoothie that is laden with vegetables. Green smoothies, which are traditionally made with a base of leafy greens like spinach, kale, or arugula and packed with other healthy ingredients like fruits, nuts, and additional vegetables, have been shown to improve digestion, aid in weight loss, and even strengthen the body's immune system, according to HuffPost. 
But despite the health benefits, many people would prefer to start their day off with a nice hot cup of joe, rather than a glass full of greens. Luckily, food network star Giada De Laurentiis has shown us that we don't have to choose between the two. She revealed on Instagram that she adds an extra jolt of energy to her morning green smoothie by including a secret ingredient: coffee. "Coffee or green juice? What about both?" De Laurentiis asked her followers before adding a dash of espresso to her health-boosting smoothie ingredients.
Coffee has many additional health benefits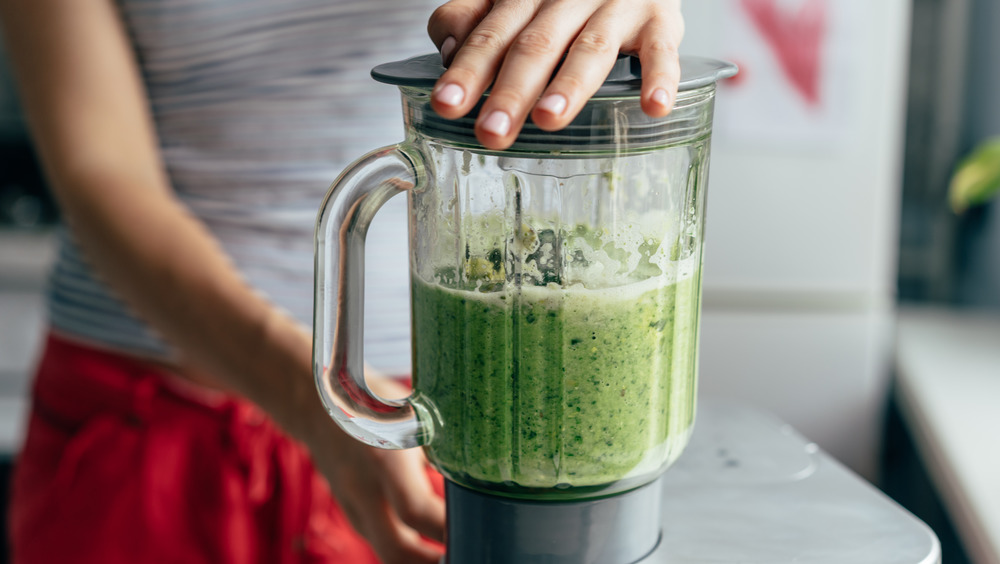 Shutterstock
Coffee also brings its own health benefits to the leafy green mix. Just about everybody is familiar with the drink's energy-boosting properties. By blocking the neurotransmitter adenosine, coffee inhibits the sensation of tiredness and helps improve energy and concentration. But, according to Healthline, drinking coffee has also been shown to increase metabolism, which can help the body burn fat, and decrease the risk of type 2 diabetes. Coffee drinkers have also been shown to lower the risk of Alzheimer's disease, dementia, and Parkinson's disease. The drink also contains many vitamins and nutrients, including manganese, potassium, and essential B vitamins.
De Laurentiis makes her smoothies with almond milk and spinach, a banana, an avocado, and just a dash of vanilla and salt for flavor. She also adds in a sprinkling of espresso and a handful of cacao nibs to bring out the rich coffee flavor, per Instagram. The end result is a smoothie that, as she calls it, is a "great pick-me-up" that is both "healthy and yummy."