Good News For Fans Of Birthday Cake-Flavored Hershey's Kisses
Hershey's Birthday Cake Kisses are a delightfully festive specialty flavor. Unlike traditional milk chocolate Kisses, these creamy, birthday-cake flavored candies are made with sweet white chocolate, and come with an enticing frosting scent and insides dotted with colorful sprinkles. These delicious, festive little Kisses are perfect for decorating baked goods, slipping into goody bags, or, of course, just enjoying straight out of the wrapper. However, despite their many fans, these birthday cake-flavored Kisses have been hard to come by in recent years. 
These creamy, cakey Kisses first hit the shelves to celebrate Hershey's 109th birthday in 2016, and fans of the new release have been craving the cake flavor ever since. Unfortunately for them, however, the special edition Hershey's Kisses soon largely disappeared from retailers' shelves — that is, until now. According to Delish, they are finally back in stores. These specialty Kisses have been recently spotted at stores like Walmart and Target, for around $4 per bag.
Hershey's Kisses Birthday Cake fans should stock up while they can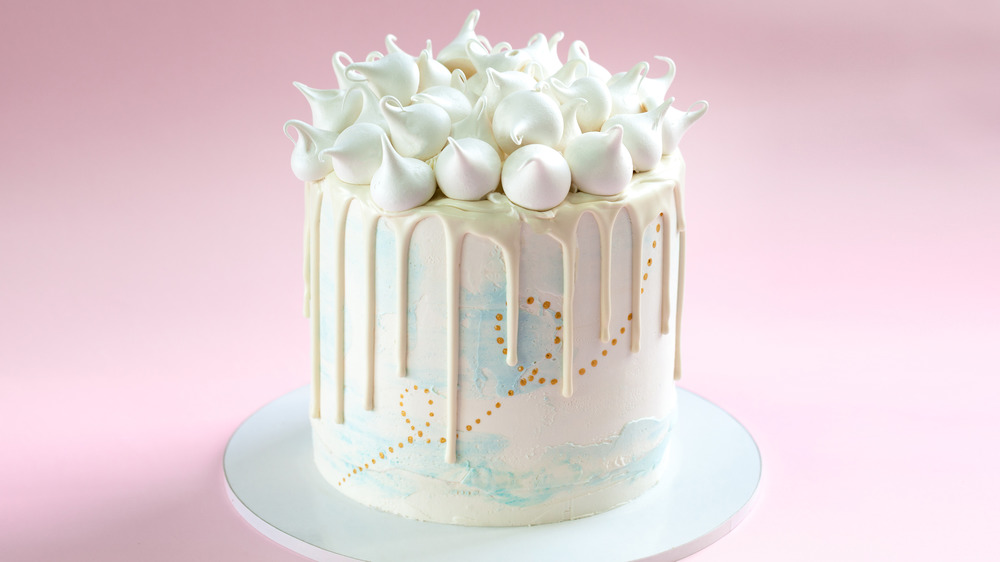 Shutterstock
While it seems likely that the Hershey's Kisses Birthday Cake flavor will stick around at least through Easter, you can never be sure. There's no telling how long they will stay on the shelves this time around, so don't hesitate to stock up while you can.
And if the birthday cake Kisses should disappear from stores again soon, never fear. For their biggest birthday cake aficionados, Hershey's has also released a birthday cake recipe so fans can bake their own Hershey's Kisses-themed birthday cake. The recipe calls for Hershey's Cocoa, vanilla buttercream frosting, and is decorated with sprinkles and Hershey's Milk Chocolate Kisses.
While it's not quite the same as a birthday cake Kiss, this recipe offers yet another delicious way to combine all the festive deliciousness of a birthday cake with the classic flavor of a Hershey's Kiss. And now, birthday cake fans can even substitute the milk chocolate Kisses with the birthday cake-flavored treats to really make the most out of the sweet, confetti Kisses while supplies last.