Aldi Shoppers Are Obsessed With This Jalapeño Popper Pizza
Aldi is by far one of the most popular retail chains in the country thanks to a unique blend of affordability and high-quality products. As highlighted by Delish, there are several fan-favorite meals that remain wildly popular among shoppers at Aldi. There's Priano's pumpkin and sage ravioli that has the ability to make your tastebuds sing with joy. There are five different kinds of cheeses in there, after all. Or you could opt for the Blueberry Pancakes & Sausage on a Stick. Say what?
Do you like pizzas instead? Well, there are quite a few tasty options available at the store. The best frozen pizza options at the store are from Mama Cozzi's, full of all kinds of flavors and varieties such as 3 Meat, Cauliflower Crust Margherita, and Thin Crust Pepperoni. According to Kitchn, Aldi's offers up about a grand variety of 60 kinds of Mama Cozzi's per year. Of late, shoppers at Aldi are full of praise for the Creamy Thin Crust Jalapeño Popper Pizza from Mama Cozzi's. Here's everything you need to know about this delicious, jalapeño-kicked food.
Aldi's Jalapeño Popper Pizza is getting a rave review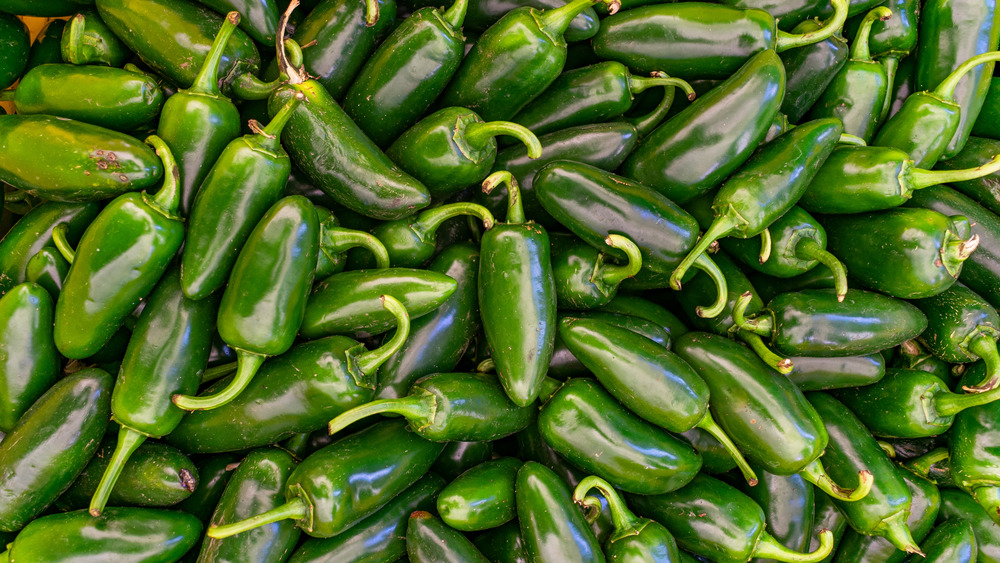 Shutterstock
Instagram spotted @aldi.mademedoit recently posted a photo of the Jalapeño Popper Pizza from Mama Cozzi's and wrote that they're intrigued by it. They posted on Instagram, "This jalapeño popper pizza sounds so good! With a creamy roasted garlic sauce, jalapeño, green peppers, green onion, mozzarella, cheddar cheese and bread crumbs!"
Early reviews of this month's find can confirm that this thin crust pizza is absolutely delicious. One commenter wrote, "I'm gonna buy everyone I find. They made this pizza for me, thanks for sharing!" "Loved this pizza," another user said, while another confirmed, "Really yummy!" Per Yahoo, this flavor is a solid pick and is perfect for you if you're a fan of spices and don't mind a little heat. The pizzas have been made with real cheese and promise to be perfectly creamy.
What's more, the Jalapeño Popper Pizza is an affordable meal option at just $3.99, ideal for a pizza night at home with garlic breadsticks and soda (via Aldi). Who says frozen pizzas have to be boring?