Costco Fans Are Raving About This Massive Shepherd's Pie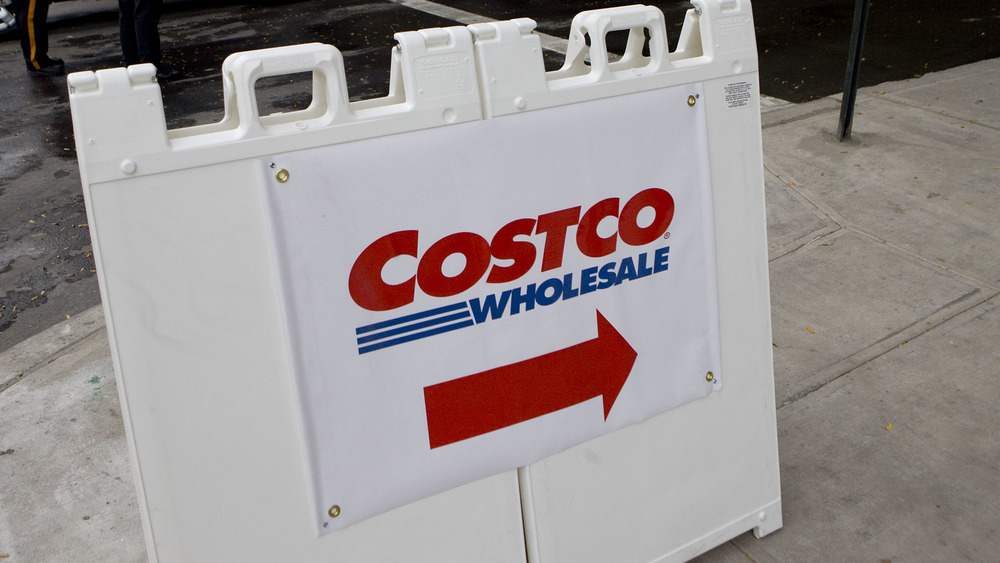 Bloomberg/Getty Images
Costco is a much-loved brand that has managed to build its unique identity over the years. According to Cheapism, the store's incredible reach cannot be underestimated. It has outlets in the U.S., Japan, Canada, Mexico, Puerto Rico, the U.K., and even Iceland. And there are millions of members, who stand by their Costco membership for all of their grocery needs. As per Eat This, Not That!, the store has some incredible products that are most definitely worth the money. 
For example, the brand offers the Kirkland Signature Parmigiano Reggiano, a delicious product that works really well with dishes that call for cheese. Another product worth trying is the Good Foods Chunky Guacamole that can take care of all your guacamole needs instantly, without forcing you to put in the hard work to prepare the dip at home. Also, if you like shepherd's pie, you'll be thrilled to read this. Costco's fans have noticed a shepherd's pie recently at the store and they're absolutely hooked. 
Costco's shepherd's pie seems rather delicious
An Instagram user posted pictures of the shepherd's pie from Costco and wrote that they've never spotted the product at the shop in the past. They gave a pretty good overview when they wrote, "I don't think I've ever seen this before! It's made with Kirkland Signature ground beef & pie crust, and also includes mashed potatoes, carrots, peas, mushrooms and onions!"
Many commentators wrote that they were intrigued and couldn't wait to try the dish. One Costco fan made their feelings abundantly clear when they wrote, "It's unbelievable. Had it twice now." Whoa, that's a promising review. By the way, they recommended baking the dish for 45 minutes at 380 degrees for the best results. Another commentator wrote that their dad is such a huge fan of the product, that he ends up freezing the pie to use it at a later date. Sounds like a delicious pie that's worth trying.