Everything You Need To Know About Boston Market's New Crispy Country Chicken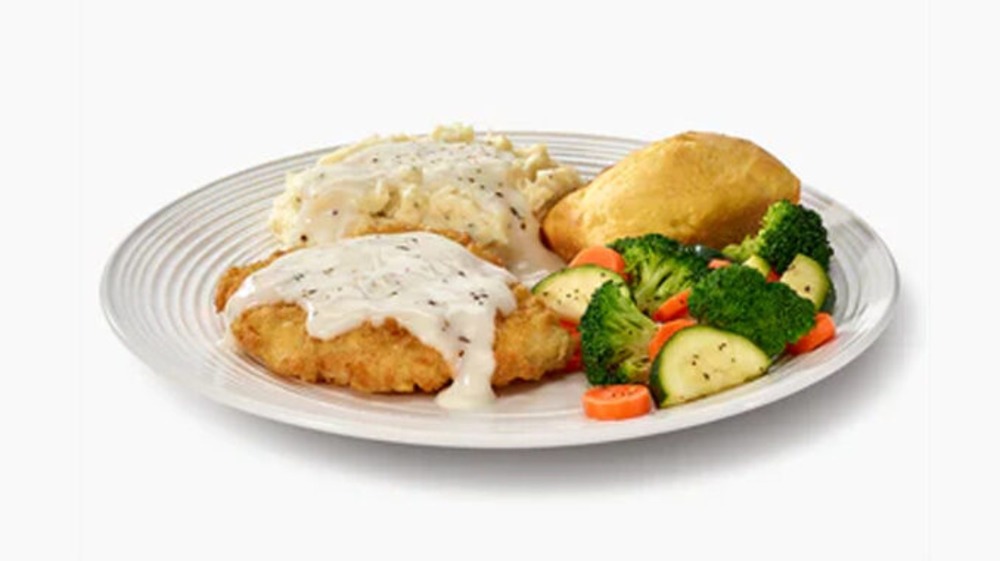 Boston Market
Boston Market has launched yet another chicken-based food item: the Crispy Country Chicken with White Gravy. As Chew Boom writes, this limited-time offering consists of a crispy chicken breast, "peppery white gravy," two sides, and cornbread. For the Chew Boom author, it cost $9.99, but the price might depend on location.
The release was announced in January as a side note to Boston Market's declaration of chicken sandwich war. In a press release that showcased their Nashville Hot Menu, which featured their sandwich war entrant the Nashville Hot Crispy Chicken Sandwich, Boston Market mentioned in quieter terms that they would also bring back old favorites and introduce a Crispy Chicken BLT Sandwich and Crispy Country Chicken with White Gravy Meal (via PR Newswire).
Perhaps due to the Crispy Country Chicken not being inserted between two slices of bread, it has not stirred much attention. The attention paid to the star attraction, the Nashville Hot Sandwich, was not uniformly glowing, however, as The Takeout's review deemed it "pale and soggy with zero crunch."
This is part of Boston Market's boasted comeback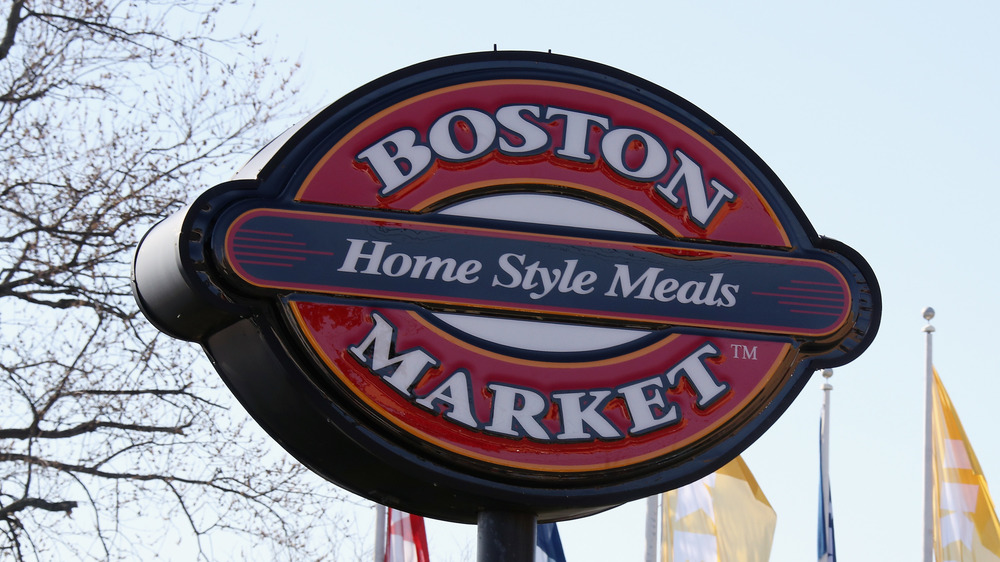 Bruce Bennett/Getty Images
The Crispy Country Chicken appears to form part of a larger effort to rejuvenate the chain. Boston Market, known for its rotisserie chicken rather than crispy fried chicken, has not done especially well in recent memory. When Jay Pandya bought the brand in 2020, QSR commented on how between 2018 to 2019 alone, the number of Boston Market restaurants had fallen by 12.6 percent, and sales had dropped by 8 percent.
Restaurant Business, too, highlighted the chain's history of financial difficulties and noted Boston Market's bankruptcy in 1998 when it still had more than 1,200 locations, around four times more than the 326 it had in January of this year. Still, according to the piece, Jay Pandya was matching his boast that "we are not in the chicken sandwich wars anymore after you eat our sandwich" with an effort to open two Boston Market restaurants every week. The expectation is "to have up to 105 new stores open by the end of the year."
If nothing else, Boston Market has certainly met the first quarter of 2021 with all guns blazing.