What Adam Richman Really Thinks About Casey Webb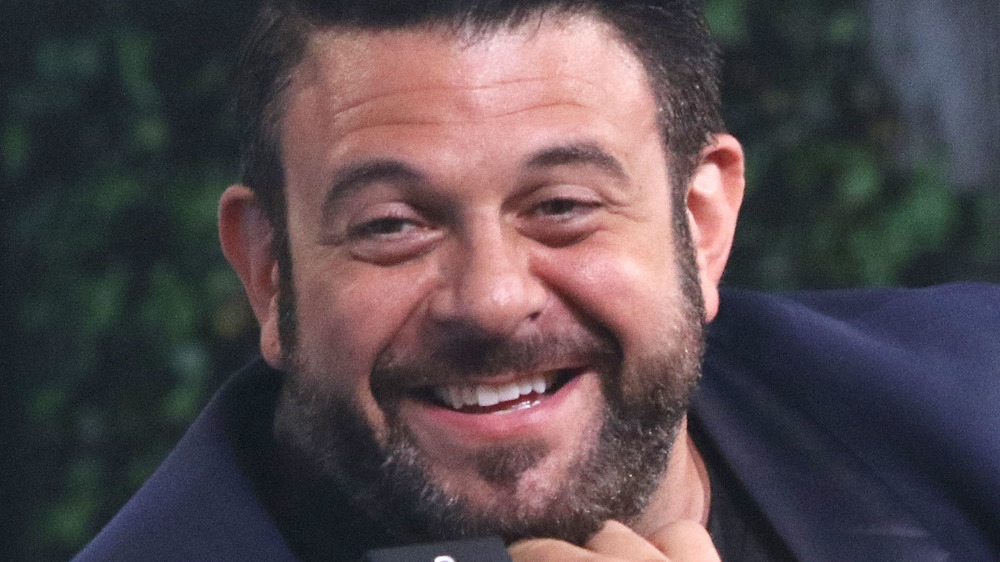 Laura Cavanaugh/Getty Images
The premise of the popular Travel Channel series Man V. Food is simple enough: viewers were treated to competitive eating challenges. Adam Richman was hired as the host for the show's original run, which started in 2008, and he managed to shine. According to Distractify, what really worked in his favor was the fact that he was relatable and entertaining for many viewers. It also helped that his love for food was infectious and impossible to miss.
Sadly, Richman left the show in 2012 and started working on other projects. After a long break, the Travel Channel decided to reboot the show in 2017 with a new host: Casey Webb, a culinary professional with many years in the restaurant business. Some viewers, however, wanted to see Richman on the show again. Here's an interesting question: what does Richman think of Webb? Here's what Richman had to say to fans about his successor.
Richman doesn't seem to be a huge fan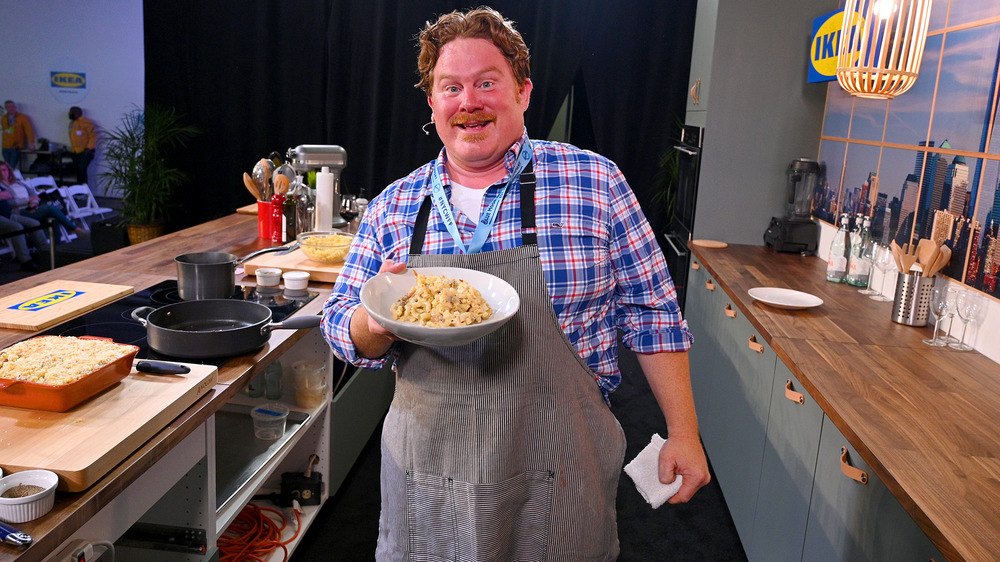 Dave Kotinsky/Getty Images
Some Man V. Food viewers definitely remain attached to Richman. A fan of the show complained on Reddit that Casey Webb is annoying to watch on television. Adam Richman, on the other hand, was highly charismatic on TV, said the fan. Another Redditor wrote, "Casey Webb is the most annoying personality on Food Network. Bar none. Richman had a warmth and charm that this tryhard does not have."
While his fans have been transparent about how they feel about Webb, Richman hasn't really said much about the subject. However, there has been at least one exception. When a fan commented on one of Richman's Instagram posts and criticized Webb in 2018, Richman had an interesting response that seemed to shed some light on his thoughts about Webb (via Foodbeast). The fan wrote, "I turned on Man v. Food yesterday and was disappointed by the choice of your replacement. That guy has nothing on you!" Well, Richman disagreed, not with the overall opinion but with the framing. He said, "Replacement? Lol – nah. Just someone driving a stolen car." Apparently, he doesn't see Webb as a challenge to his legacy.