Sneaky Ways Gordon Ramsay Has Antagonized His Former Teacher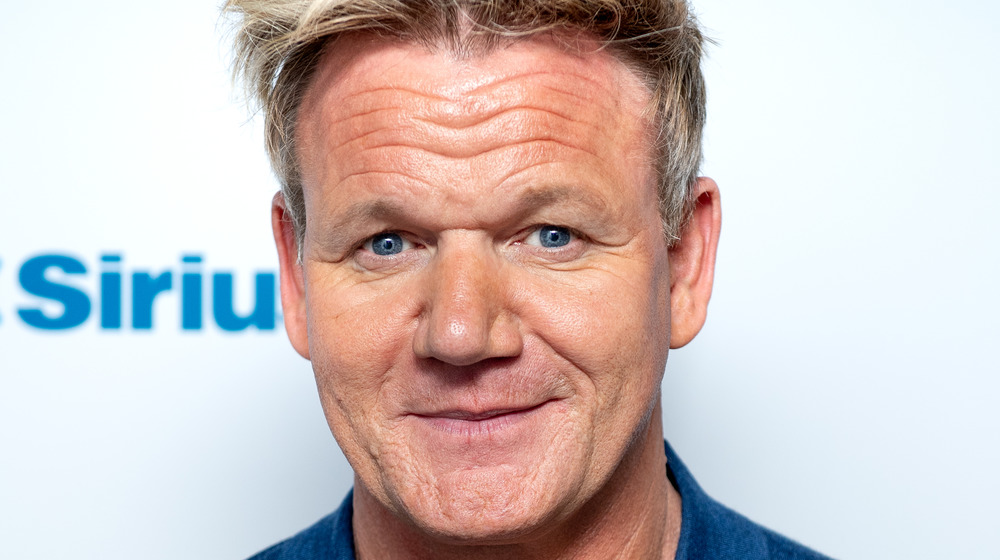 Roy Rochlin/Getty Images
Celebrity chef Gordon Ramsay may be a big deal now but there was a point when the famous chef had to struggle like everyone else as he tried to make a name for himself. Early in his career, Ramsay took it upon himself to learn as much as he could from older, more accomplished chefs in the industry such as Albert Roux. 
He feels indebted to his former mentor and paid tribute to Roux after he passed away earlier this year (via Insider). Ramsay wrote on Instagram, "We've shared the same office for the last decade and walking up those stairs today is going to be really difficult, thank you Albert for everything you gave me, God Bless you, Chef." 
Another mentor who really helped Ramsay early in his career? Guy Savoy. The chef taught Ramsay plenty of things in France (via NYT Restaurant Insider). "I started off with Guy Savoy and I had the most amazing time there. I've never known a chef could bring the sea and the earth together in this amazing, balanced way with an articulated lightness and control," Ramsay reflected.
However, there's one former mentor that Ramsay has antagonized rather than praised: Marco Pierre White. Things are so bad between them that according to White, when the two were at the Fat Duck restaurant at the same time, he forced Ramsay to leave (via The Independent). Ramsay allegedly him, "Thank you very much Marco for ruining a nice day." What caused their rift?
Ramsay's revenge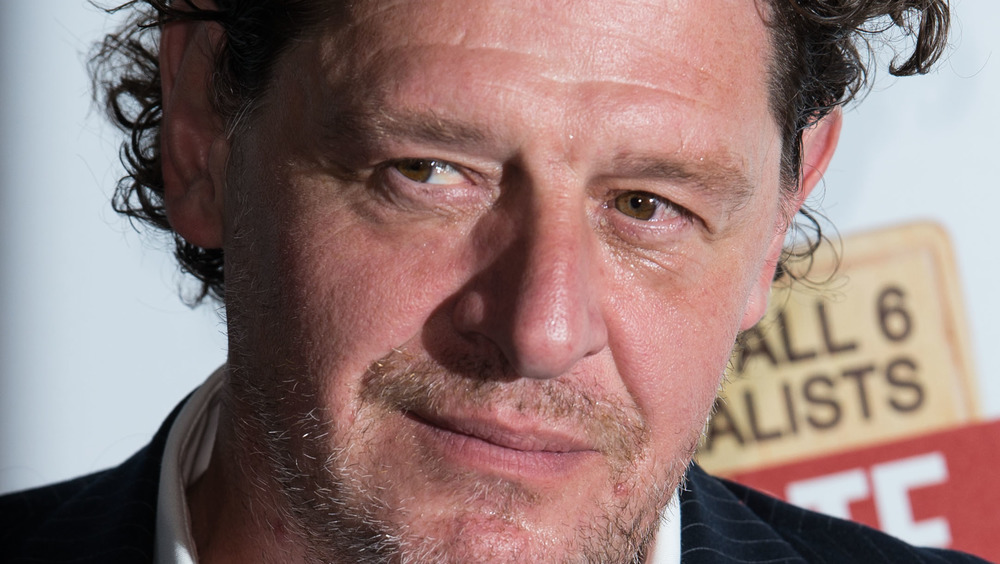 Ian Gavan/Getty Images
Celebrity chef Marco Pierre White was responsible for teaching Ramsay the art of cooking when the latter first started out in the 1980s as a professional chef. He was a tough taskmaster who didn't hesitate to give his protégés a hard time. According to White, this didn't go down well at all with Ramsay, who found himself broken and crying on the job at one point. The Independent quoted a spokesperson for Ramsay who confirmed that the story had "some truth" to it.
Ramsay and White's relationship soured more over the years. Ramsay even took his revenge on White one day when he arranged for someone to grab the reservation book from his restaurant and proceeded to accuse White himself of stealing it (via the Guardian). White stated that he felt let down by this: "If that's how you pay back your friend, and people who've helped you, that's sad. But I've always said ambition is one of the most dangerous preoccupations in the world."
Another contentious incident between the two involved White's wedding. Ramsay went to the event and secretly filmed it with a crew (via GQ). White recalled, "Six months later, I watched his TV show and there he was, winking at the camera at my wedding. If he'd asked me if he could film some of it to help his show and career, then I would have let him." It was a major reason White decided to cut all ties with Ramsay.