Patio Heater Theft Is Costing Restaurants Thousands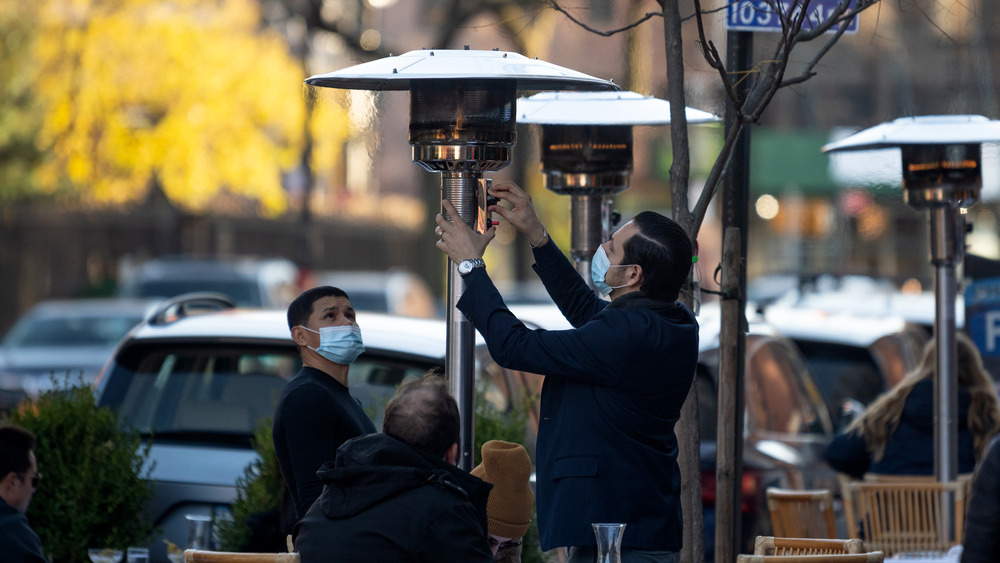 Alexi Rosenfeld/Getty Images
At the end of January, a man stole the patio heater used for outdoor dining from Ola Cocina, a taqueria in the Ottawan neighborhood Vanier. This, as the Ottawa Citizen reported, was the third stolen from the restaurant in the space of 45 days. "I'm riding it out, just to see how it goes," owner Donna Chevrier told the paper. "The only way I can do that is through the funding from the government. It's the only way I can even be open."
This incident is one of a spree that flourished during the winter months in both the United States and Canada. According to Eater, restaurants have been reporting burgled patio heaters across the country. These thefts occur during wintry pandemic conditions that make indoor dining an impossibility and outdoor dining reliant on constant sources of heat. "They're just everywhere, and every restaurant needs some right now to survive," Chris Mullins, the owner of McGillin's Olde Ale House, which lost $1,500 due to the costs required to replace stolen heaters and propane tanks, told Eater.
On top of these robberies, restaurants then must struggle with the loss of income due to their reduced outdoor seating capacity. If they cannot deliver or their food is not that suitable for takeout, such as at an Italian restaurant, a sit-down environment is crucial for their continuation. And, as CBS reported in November, the need every restaurant has for heaters strains the supply, making replacing them even harder.
Restaurants have been struggling through the winter months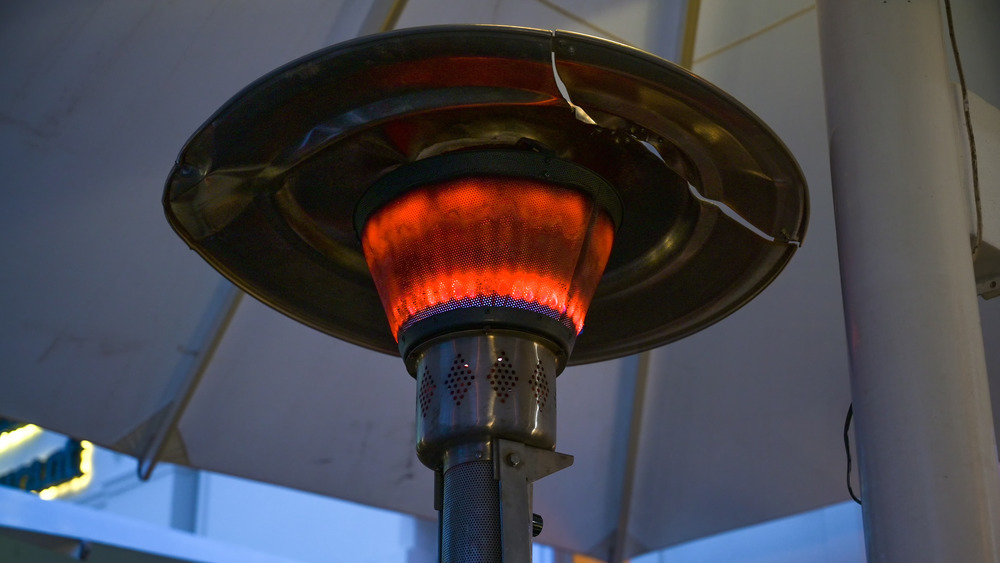 Alexi Rosenfeld/Getty Images
Fortunately for restaurants, spring is rounding fast. So, the pressing need for patio heaters will dwindle as outdoor dining can continue without artificial warmth. However, as QSR reported using data from the National Restaurant Association, the situation restaurants have gone through has been bleak. Sales fell $240 billion below the pre-pandemic estimates, and 110,000 food-related businesses across the United States had shut either for the short term or permanently by the end of 2020. These closures lay the potential for a landscape dominated by a few successful chains, which between having large reserves and the pre-existing infrastructure for take away and delivery, have weathered the pandemic's demands better than both their already flagging competitors and smaller, independent operations.
However, on a brighter note, some restaurants have also found their local communities ready to assist them. According to Eater, Mullins's pub was offered loan heaters by another restaurant. The day after the report of the robbery from the Ola Cocina, CTV News reported that the local community rallied behind the struggling taqueria, sending in cash donations and gift cards for Home Depot to replace stolen goods. The cruelty of the crime remains apparent, as Chevrier told CTV News, "It's just a heater but at the end of the day it's just one more hit." The industry, it seems, will not receive a break until the pandemic breaks first.