The Costco Rotisserie Chicken And Croissant Combos You Need In Your Life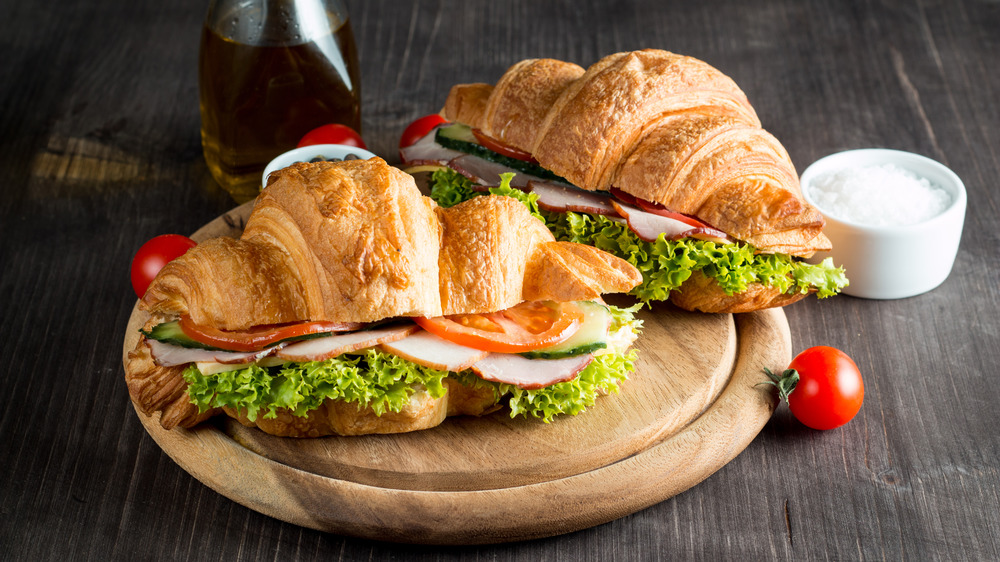 Shutterstock
Walking out of a Costco with a 12-pack of freshly baked croissants and a $5 rotisserie chicken that is the size and weight of a large watermelon is every American (card-carrying member)'s right. And it means that you have the makings of a lunch for a giant, or a week's worth of delicious sandwiches, all for under $10, according to Business Insider.
Costco recently changed its croissant recipe to give customers more bang (and butter) for their buck, and Eat This, Not That! is happy to give you 13 reasons why Costco's rotisserie chicken is second-to-none, so really, these two items may quickly become higher priorities on your shopping list for your next trip to the wholesaler. It is Costco, after all, so they certainly won't be the only two items in your cart, but let's see how we can make these staples sing when you bring them home, shall we?
With a warm croissant and hot chicken, the possibilities are endless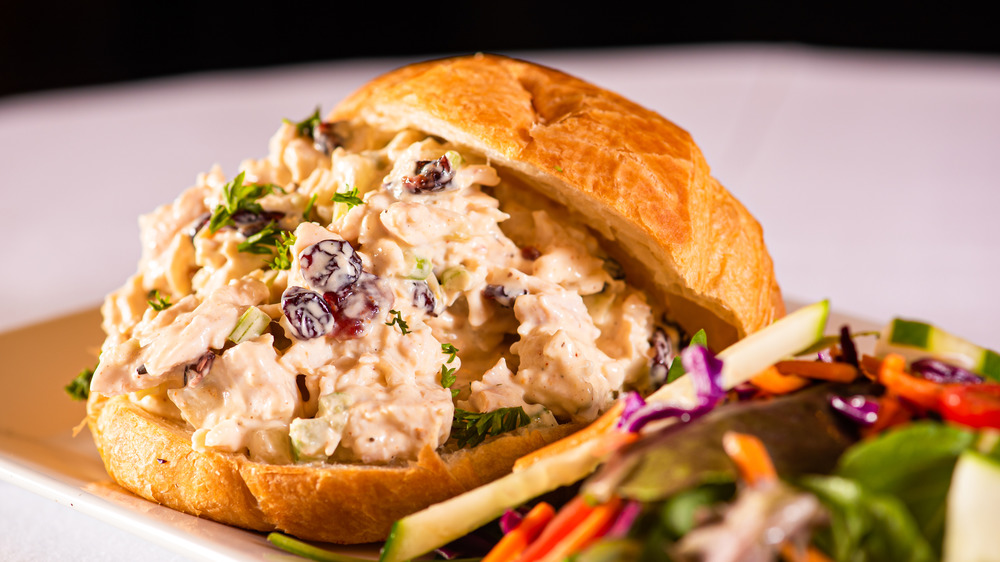 Shutterstock
A recent Reddit discussion shone a spotlight on the cult favorites, and pointed out the obvious: Costco's rotisserie chicken on a Costco croissant is pretty much the perfect sandwich. "Looks tasty!" one Redditor commented on the picture, which couldn't be a bigger understatement. A flaky, buttery, lighter-than-air croissant cut into a pocket, with the umami of a perfectly seasoned rotisserie chicken inside? What else do you need in life?
Perhaps unsurprisingly, Redditors have opinions about that, too. "I make Bánh patê sô with the rotisserie chicken," said one commenter, adding that Costco's 505 green chile sauce, a bit of cream, and the right seasonings will turn some shredded chicken into this tasty pastry. Hungry Huy explains that this French/Vietnamese dish, similar to an Australian hand pie, goes great with a cup of Vietnamese coffee...which you can also get at Costco. 
Other Redditors suggested making a chicken salad out of your rotisserie, or cheating and buying Costco's instead, as an ideal sandwich topper for your croissant. One thing everyone seems to agree on though: Toasting your croissants before you eat them will change everything. And hot, juicy chicken on a warm croissant is the comforting mashup we all need right now.