How One Man Won $500,000 With A Fortune Cookie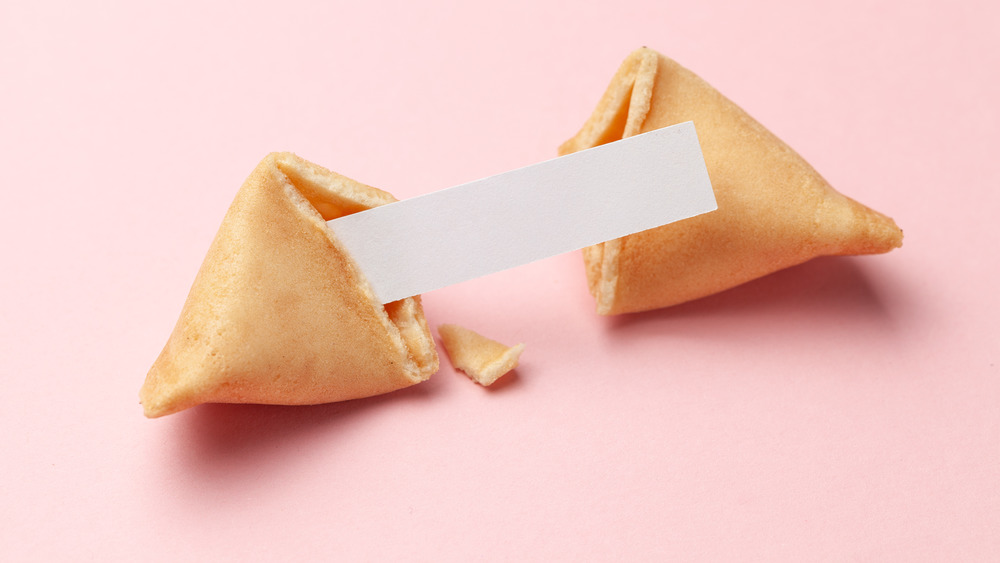 Shutterstock
It's hard to turn down a fortune cookie after a hearty meal, especially if you're in the mood for a delicious and easy treat. Plus, these bite-sized snacks are fun thanks to the predictions they offer. They also have an interesting backstory. According to a piece by Spoon University, these cookies have been around forever and they were first depicted in the form of an image back in 1878. Also, workers initially painstakingly prepared fortune cookies by hand until machines entered the scene thanks to the genius of an entrepreneur named, Edward Louie.
And yes, it's true — fortune cookies really aren't all that complicated. They only require four major ingredients that include flour, vanilla, sugar, and oil. They remain quite popular and it's not difficult to find one, especially if you're at a traditional Chinese food establishment. And if you're really lucky, you can get handsomely rewarded too. According to CNN, a Florida-based resident got incredibly lucky recently after he chose to order a fortune cookie along with his Chinese meal.
His fortunes have turned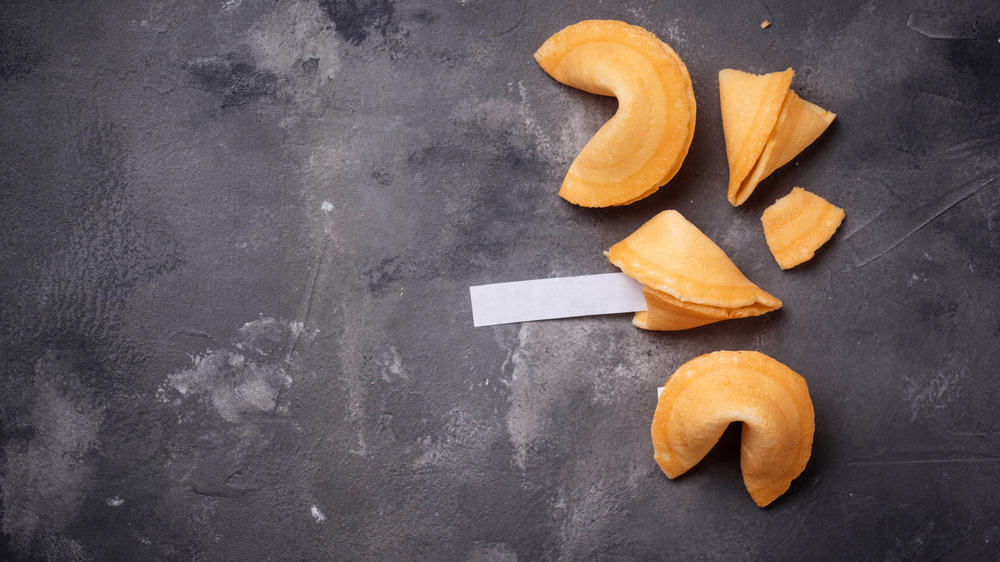 Shutterstock
As per CNN, the man in question, Ernesto Sorzano, decided to make good use of the lucky numbers that he found on his fortune cookie and got himself a North Carolina Powerball lottery ticket. And yes, he won the jackpot. His numbers were in sync with four numbers on the white balls and won him...wait for it...$50,000 at first. However, the number quickly shot up to $500,000 (before taxes) because he got his hands on a power-play ticket that cost him just $3. 
And guess what? You have to be incredibly lucky to win. Just one in 292 million folks win the Powerball prize. "I'm just super happy that my dreams came true," Sorzano said. After all, he was simply expecting a good treat in the form of his meal that included fried rice, shrimp, and the fortune cookie (via Food & Wine). What will Sorzano do with all that money? Buy a new house, of course!