Why Alamo Drafthouse's Bankruptcy Filing Shouldn't Worry Fans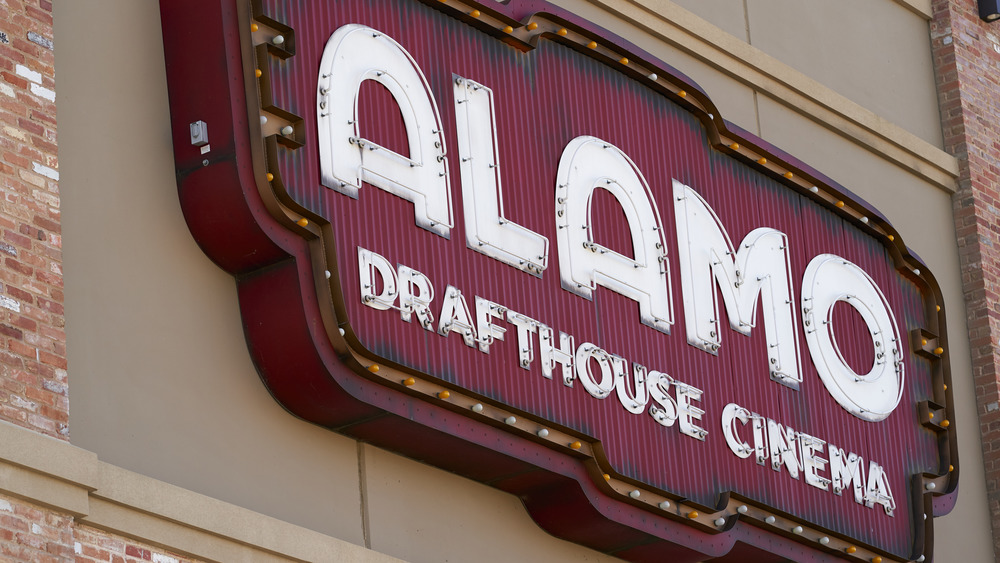 Bloomberg/Getty Images
Just on the cusp of a potential reopening, it appears at first glance that the coronavirus pandemic may have led to the demise of yet another popular chain. Alamo Drafthouse Cinema recently announced that due to struggling business after nearly a year of temporary on-and-off closures, the chain has been forced to file for Chapter 11 bankruptcy protection (via USA Today).
While COVID-19 has surely shaken its angry first at the restaurant industry, this one's a real hit — Alamo Drafthouse has long been loved by moviegoers for its cinematic dining, which offers everything from fried pickles to IPAs to margaritas, and, of course, bottomless buttered popcorn.
Don't panic, though! Before you run to your closest theater for one last dine-in, socially distant movie experience, there's a silver lining: Alamo Drafthouse won't be gone for good. As a matter of fact, their bankruptcy status is far from the kiss of death for the movie theater after all.
For Alamo Drafthouse, the closures are thankfully minuscule compared to the total number of locations. CNN reports that of the chain's estimated 40 theaters in the U.S., only four are shuttering their doors. One of which, however, is the famed Austin theater The Ritz, which has been the scene for all kinds of legendary premieres since its opening in 2007. It's a sad hit for the Texas-based chain, without a doubt.
Alamo Drafthouse is hoping to come back better than ever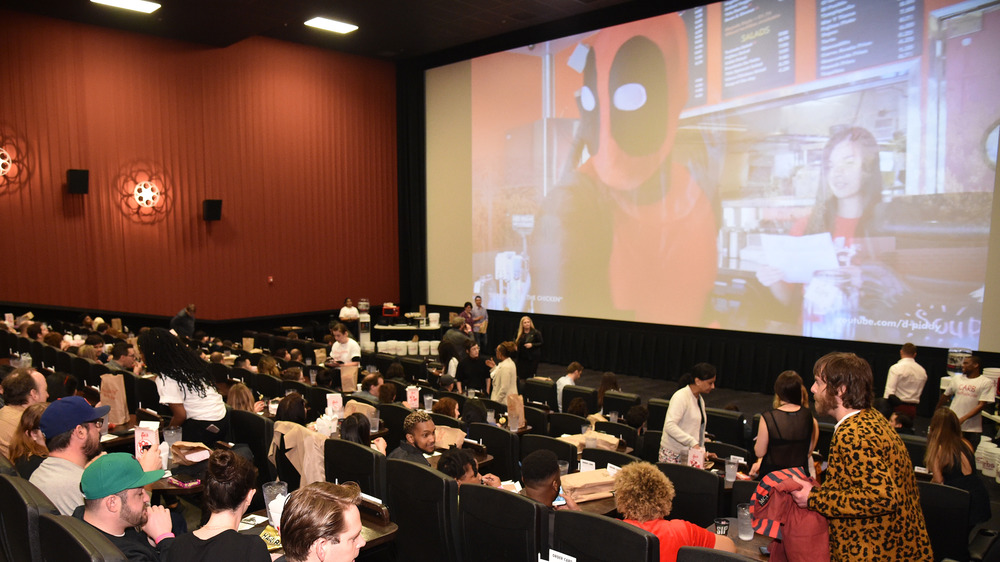 Bryan Bedder/Getty Images
When you hear the word "bankruptcy," most would assume that business is officially a wash for that company. Believe it or not, that's not always the case. For some businesses, bankruptcy is a means to get the chain sold and into better hands, while winding down operations that aren't as profitable.
Back in November 2020, long-loved diner chain Friendly's closed the doors of several locations to recover from the pandemic's effects on business. And yet, some locations still stand today! The same is true for Boston Market, which filed for bankruptcy back in 1998. Decades later, the chain is still powering on to run business as usual, but pared down a notch with less locations.
According to Variety, the goal for Alamo Drafthouse is to shoot for a sale of the company to help propel it out of bankruptcy. Previous investors Altamont Capital Partners and Fortress Investment Group are in talks to purchase the chain, which "will give it the capital it needs to continue operating as it emerges from a public health crisis."
The article also reports that the company has enlisted a new CEO: former Starbucks executive Shelli Taylor, signaling that they plan to look forward and get business booming once again post-pandemic — just this time, with a few less theaters (RIP, The Ritz).