Here's How Much Red Robin Employees Really Make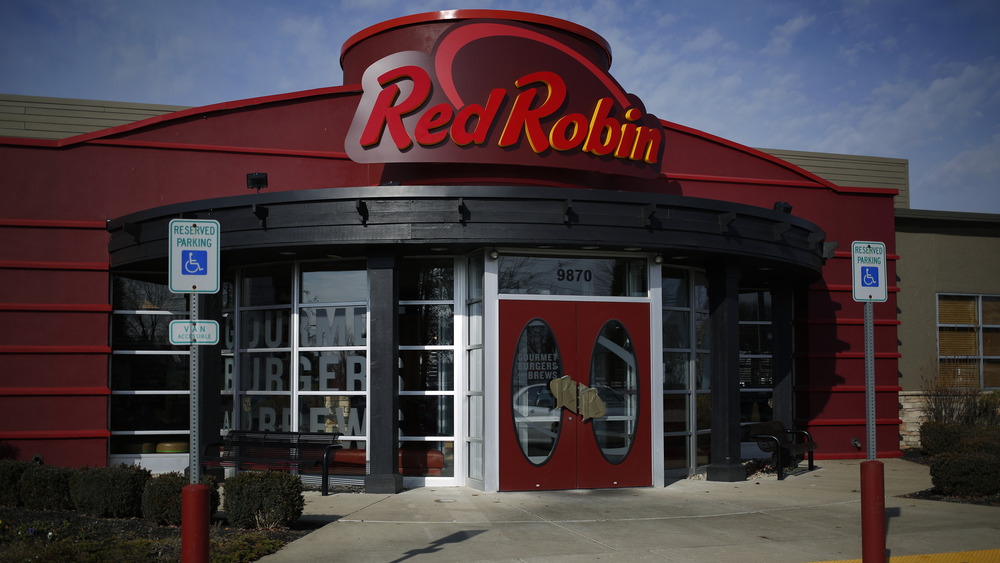 Bloomberg/Getty Images
With so many different burger joints accessible, you may not have had the chance to give a Red Robin burger a try. Though you probably won't find a Red Robin restaurant on every corner as you would a McDonald's, the official Red Robin website notes that it is still in bulk as over 540 locations can be found in and throughout the nation as well as in Canada. And while its growing number of locations could be indicative of the love customers have for the delicious burgers brought to you by the chain, when it was first founded, it served up something a little different.
According to The Seattle Times, when Gerry Kingen purchased the original Red Robin location in 1969, it was just a college hangout tavern that sold "burnt popcorn and plastic-wrapped sandwiches prepared in an infrared oven." It wasn't until a few years later that a few burgers were added to the menu. Now, however, the chain serves up over three dozen burger and sandwich options, as well as an array of appetizers, drinks, and desserts (via Red Robin). And, not to mention, it has been blessing customers with bottomless fries for over 20 years.
With all of those delicious menu items being divvied out on the regular, keeping a good crew on-hand at each location is definitely a requirement. But is working at the restaurant worth dealing with constantly replenishing fries at every table each time they get low? It just might be.
Red Robin pays its employees pretty well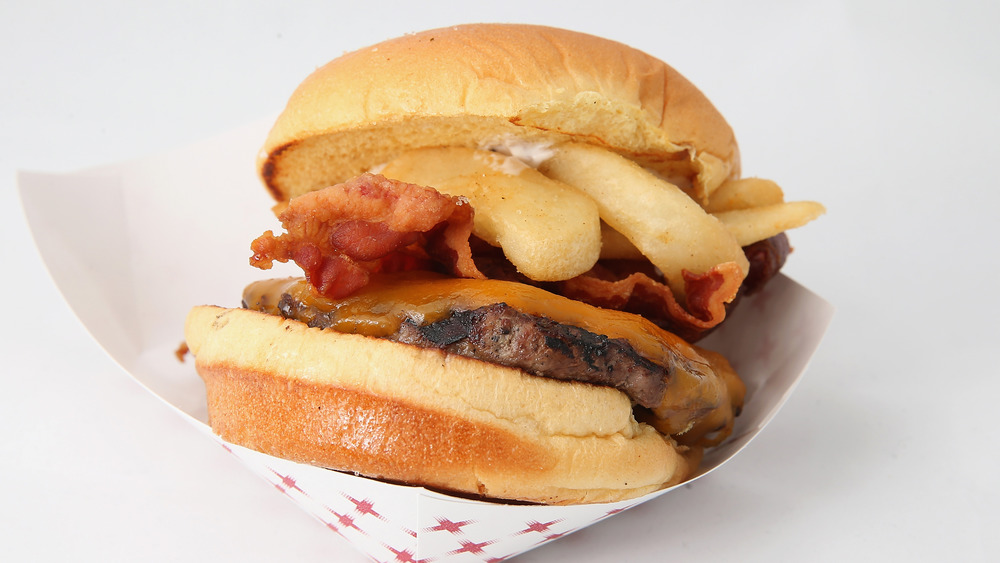 Neilson Barnard/Getty Images
If you were looking into taking on a role at the gourmet burger restaurant or were just wondering what it paid its employees, according to Indeed, those in the cashier role make an average hourly wage of $12.06. Those in the host position, however, surprisingly bring in a little less with an average salary being that of $22,670 — or about $11.81 per hour. For people looking to flex their culinary skills and land a role as a line cook, you can make around a little over $24,900 on average, which equates to a rough hourly average of $13 (via Indeed).
As with most jobs though, individuals who have managerial experience make a significantly more than those in lower-leveled positions. So, if you happen to nab a position as a shift manager, you can look forward to averaging around $15.35 per hour. But, if you're really looking to make the big bucks, Indeed notes that you'll want to become a restaurant manager, assistant general manager, or the general manager who all make anywhere between $50,000 and almost $75,000 per year.
Amounts for each of these positions vary based on a number of factors such as location, experience, and whether you're working part-time or full-time, but if working in the food industry is a goal of yours, here's what you can look forward to being paid. You may be able to land a hit HGTV show after your years working at Red Robin like Drew and Jonathan Scott from Property Brothers (via Facebook).