What Buzz Aldrin Really Thinks About Tang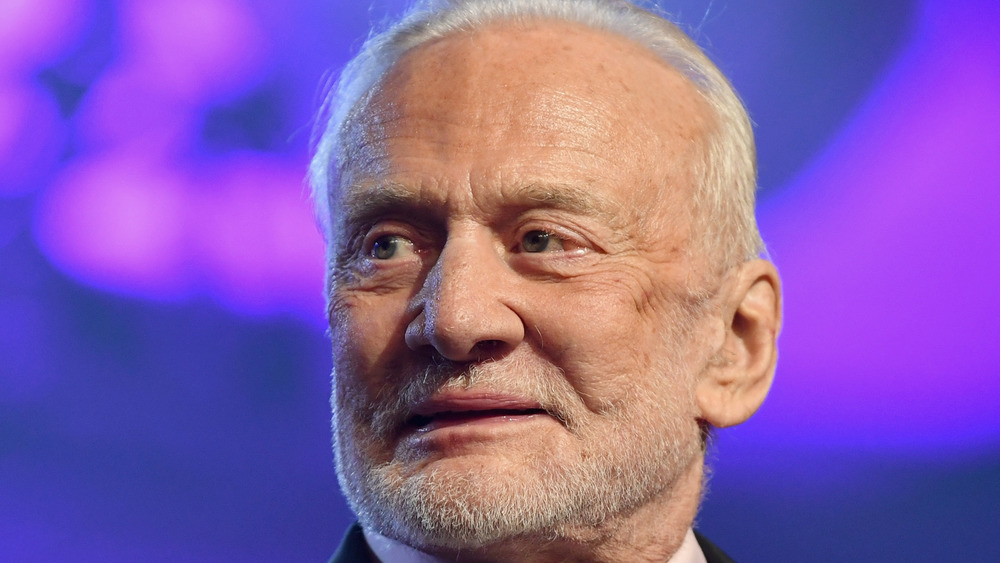 Emma Mcintyre/Getty Images
We may receive a commission on purchases made from links.
Edwin "Buzz" Aldrin is an American icon who, along with Neil Armstrong, became the first two humans to set foot on the moon on July 20, 1969 as part of the United State's Apollo 11 mission. According to the iconic astronaut's website, Aldrin was the first astronaut selected into the NASA space Program with a doctorate. 
Aldrin was awarded the Presidential Medal of Freedom and the Congressional Gold Medal for his time in space and is the author of nine books, including, No Dream Is Too High: Life Lessons from a Man Who Walked on the Moon, where he shares what he learned from his time as an astronaut and his challenges (via Amazon).
Space travel has always had its complexities, and one of those happens to be figuring out how to feed the astronauts. Tang, an orange-flavored powered drink that was developed by General Foods in 1957, was selected for astronaut John Glen's menu in 1962 and was served on subsequent space flights, according to NASA. Tang was used in space because it withstood the high temperatures and torturous conditions of space, unlike fresh orange juice, according to an Orlando Sentinel article. 
Tang used the space connection to its benefit. Although NASA never officially gave Tang an endorsement, General Foods used the fact that the orange powder traveled to space in advertising, according to the Orlando Sentinel. 
But there was one person on earth (and on the moon), that was not a fan of Tang: Buzz Aldrin.
An astronaut's shocking confession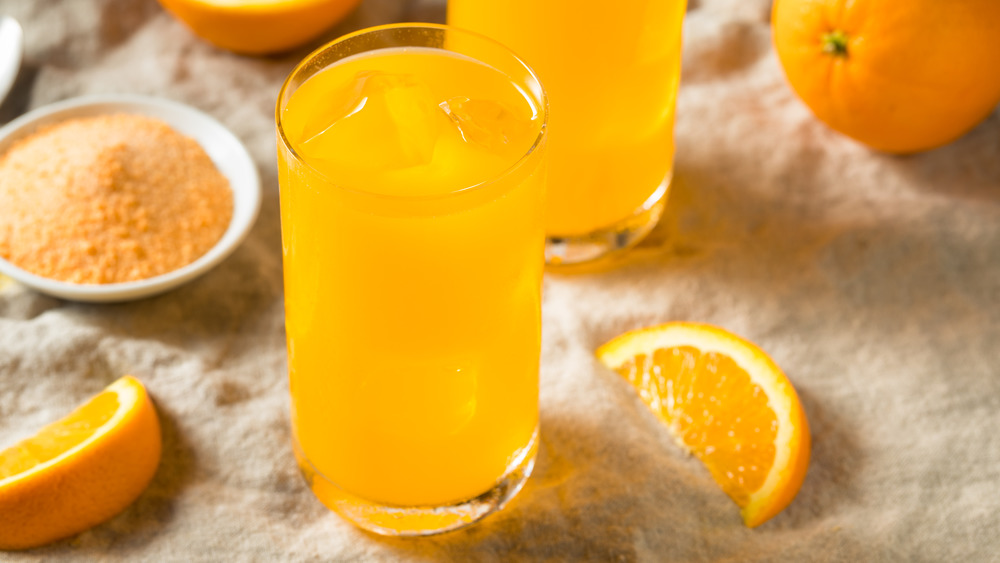 Shutterstock
In a 2013 taping of Spike TV's Guy Awards, Buzz Aldrin let out the dirty little secret he'd been holding in for decades about the space program. "Tang sucks," he proclaimed after noting that he was jealous of Austrian skydiver Felix Baumgartner's Red Bull sponsorship. TMZ reported that Aldrin then complained that Tang never offered him any financial compensation for all the times he had to drink the orange-flavored beverage.
NPR later reported that the astronaut knew exactly what he was saying about Tang when Aldrin tweeted the following after the taping, which has since been deleted: "Want to know what I think of #tang? Watch the #guyschoice on @SpikeTV. I'm awarding Felix Baumgartner the #mankind award!"
Aldrin's view of Tang was apparently shared by his fellow astronauts. According to Fast Company, the crew of the Apollo 11 mission — the one that led to the first moon landing — asked that Tang not be included in their food supply list.