Nestle Toll House Just Released A Cookie Expert AI For All Of Your Baking Questions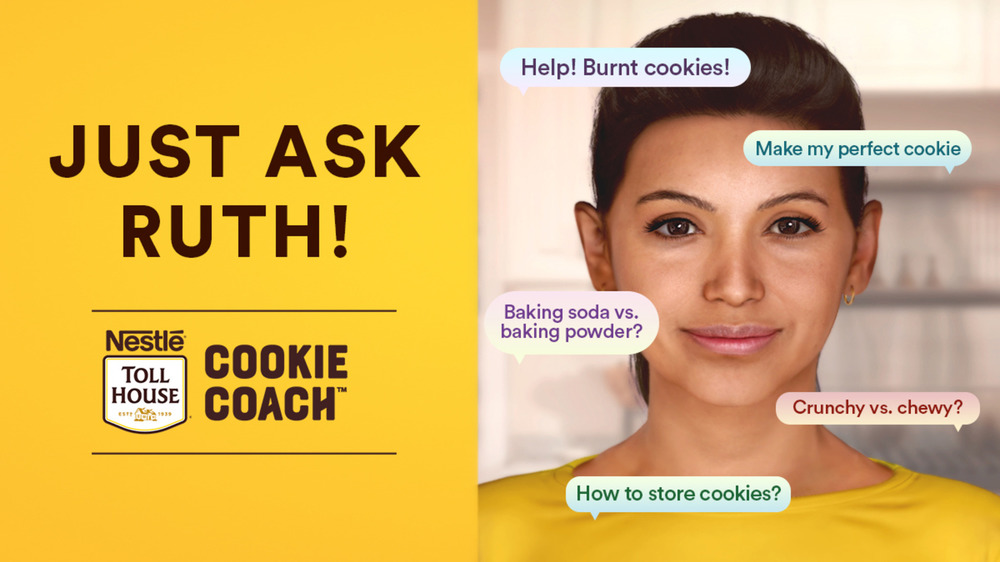 Nestle Toll House
Nestle Toll House wants you to meet Ruth, their newest cookie expert. They've been in the cookie business for over 80 years, and now they're bringing all of that expertise to you in the form of their new AI "Cookie Coach," who's named in honor of Ruth Graves Wakefield, the chef who founded Toll House Inn and invented Nestle's iconic chocolate chip cookie recipe, per Fox Business. Orchid Bertelsen, Nestlé's head of digital strategy and innovation, made the introduction on Twitter last week. "I'm so excited to introduce everyone to Ruth, our @NestleTollHouse Cookie Coach," she wrote in the tweet. "She's our digital human who can help you bake the perfect Cookie. You can speak to her or chat w/ her."
Powered by artificial intelligence, Ruth will be available to answer all of your baking-related questions on everything from how to get the perfect cookie texture to how to make your chocolate cookie recipe gluten-free. To meet Ruth, bakers simply need to go to cookiecoach.tollhouse.com and begin chatting with the interactive expert, either in the chat box or through voice chat over their microphones. They will receive real-time responses to their baking questions at any time of the day or night, according to Food & Wine.
Ruth can assist with all your cookie baking needs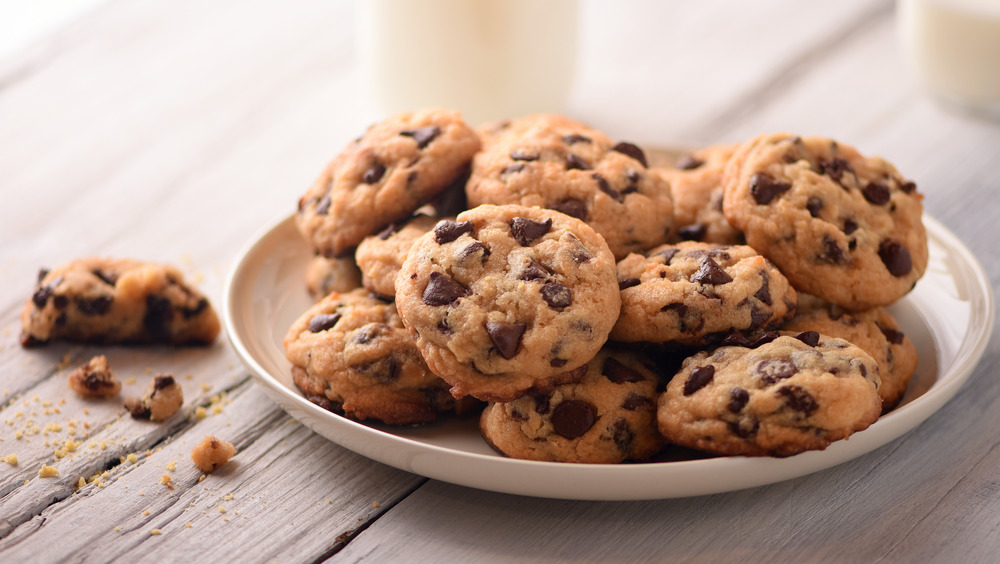 Shutterstock
Ruth is equipped to do more than just answer basic baking questions. She'll also be able to guide users through recipes or even help them create their own custom cookie creations. And for the more novice baker, she can even provide baking tips, give tutorials, and explain the basics of ingredients, substitutions, and baking best-practices. Per Fox Business, Ruth can even provide "cookie first aid" when a baking project goes horribly wrong. 
With Ruth's help in the kitchen, even the most culinary-challenged among us will be able to pull together a perfectly crafted cookie. "Delighting the consumer drives everything we do, so when we analyzed our Consumer Engagement Center calls and found 70 percent of all inbound inquiries were related to troubleshooting our iconic NESTLÉ TOLL HOUSE cookie recipe — which also happens to be the most visited page on our website, VeryBestBaking.com — we knew we had an opportunity. The creation of Ruth showcases our investment in tech innovation to ensure we're meeting consumer needs," Bertelsen explained in an email.