These Texas And Mississippi Grocery Stores Will Still Require Shoppers To Wear A Mask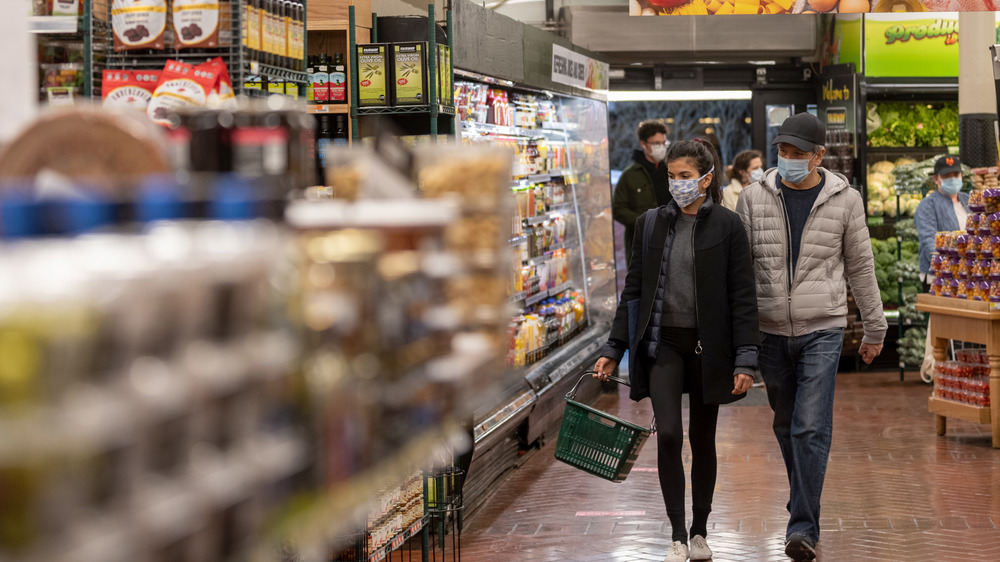 Alexi Rosenfeld/Getty Images
The state governors of Texas and Mississippi may be ready to reopen their states and abandon mask mandates, but national grocery store chains that operate in these areas don't seem to feel the same way. Retailers Aldi, Kroger, Target, CVS, and Walgreens have said they will take guidance from the U.S. Centers for Disease Control, which says measures designed to protect both their staff and their customers still need to be adhered to.
An Aldi spokesperson told CBS that, "We are aware of the mask mandate lifts in both Texas and Mississippi where we have store locations. Since the onset of the COVID-19 pandemic we have been following CDC guidelines, and we do not plan to make any adjustments to our safety measures at this time." Target also said it was undertaking a mask policy that was "in line with current CDC guidance." The mask policy covers customers and staff, whether they have been vaccinated or not.
Local Houston, Texas TV station KHOU says H-E-B/Central Market has informed them that even though Texas was planning to make changes to its mask mandate, the chain grocery itself was not planning to relax its mask requirement. "Though statewide policy has changed, our store policy has not. We will continue to ask shoppers to be masked while in our stores. Additionally, we will still require all our Partners and vendors to wear masks while at work." Houston Public Media also says Costco will continue to enforce its mask-wearing policy. 
While governors may have changed policies, some grocery stores will still require masks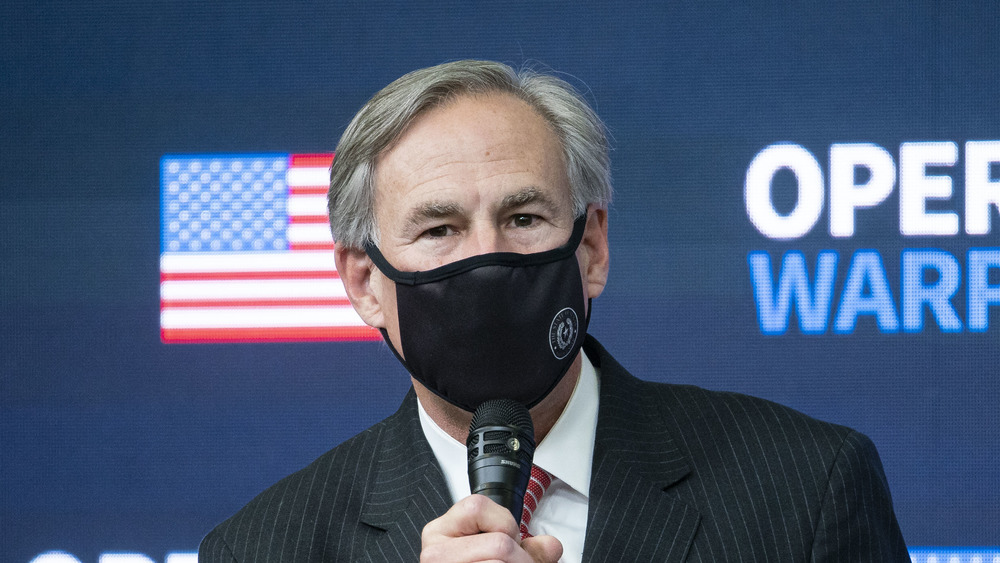 Bloomberg/Getty Images
The governors of Texas, Greg Abbott, and Mississippi, Tate Reeves, turned heads earlier this week when they both said they were ready not just to do away with mask mandates, but also to let businesses return to business as usual by March 10. Abbott said the decision to roll back COVID-19 related measures, which include a mask mandate, would be covered in an executive order. He, however, stressed that "removing statewide mandates does not end personal responsibility. It's just that now state mandates are no longer needed," (via CNBC). 
Reeves expressed a similar sentiment, saying he was looking to replace "orders" with "recommendations," but that he was keeping one caveat: "The only rules that will remain in this order are a capacity limit of 50 percent on indoor arenas and those that govern K-12 schools."
Both governors said they decided to roll back measures after the number of new COVID cases and deaths dropped sharply. But their action has CDC Director Dr. Rochelle Walensky warning them, and other states, against lifting restrictions too quickly. It's also led President Joe Biden to criticize the action. "The last thing — the last thing we need is Neanderthal thinking that in the meantime, everything's fine, take off your mask, forget it. It still matters," Biden said, via CNN, a comment which attracted controversy itself.