The Reason Why People Can't Stand Working At Applebee's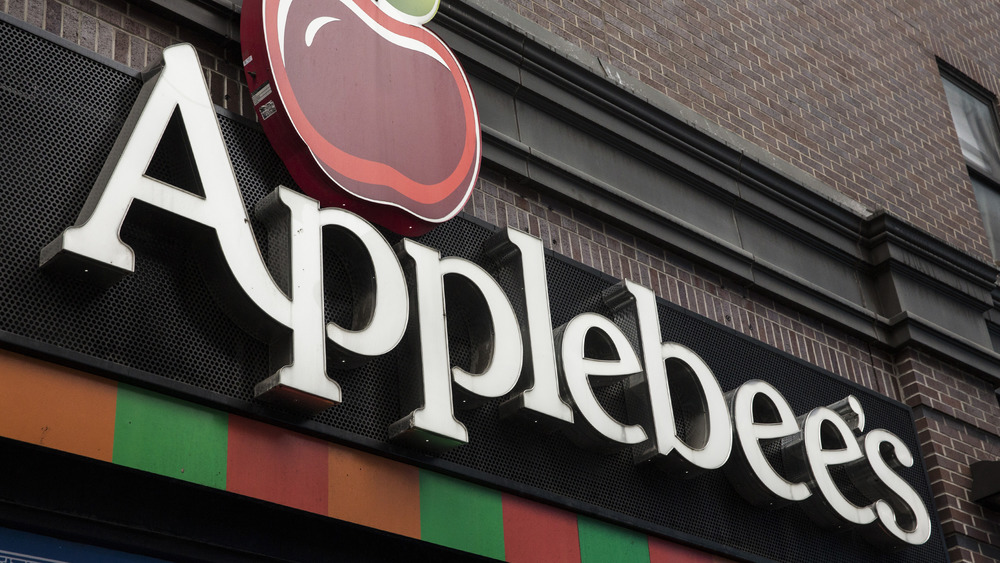 Andrew Burton/Getty Images
Applebee's Neighborhood Grill and Bar may be a wonderful late-night spot to enjoy discounted appetizers, cocktails, and even two-for-one meal specials. With so many choices and deals, for many, it's a great place to meet up after a long day of work or to relax with friends on the weekend. How about ordering a round of spicy buffalo wings, mozzarella sticks, cheesy nachos, or even some fajitas to share?
The first Applebee's was opened in 1980 by couple Bill and TJ Palmer in Decatur, Georgia with the original name, T.J. Applebee's Rx for Edibles & Elixirs (via Applebee's). The name was eventually streamlined years later. Applebee's now reports that there are over 2,000 locations throughout the United States and quite a few more internationally, including locations in Mexico, Canada, Saudi Arabia, and Brazil (via Applebee's). Although this restaurant chain may be known for its friendly servers and relaxing and fun atmosphere, however, it's not always as casual or even remotely fabulous for the people who work there. 
Applebee's management can be different at each location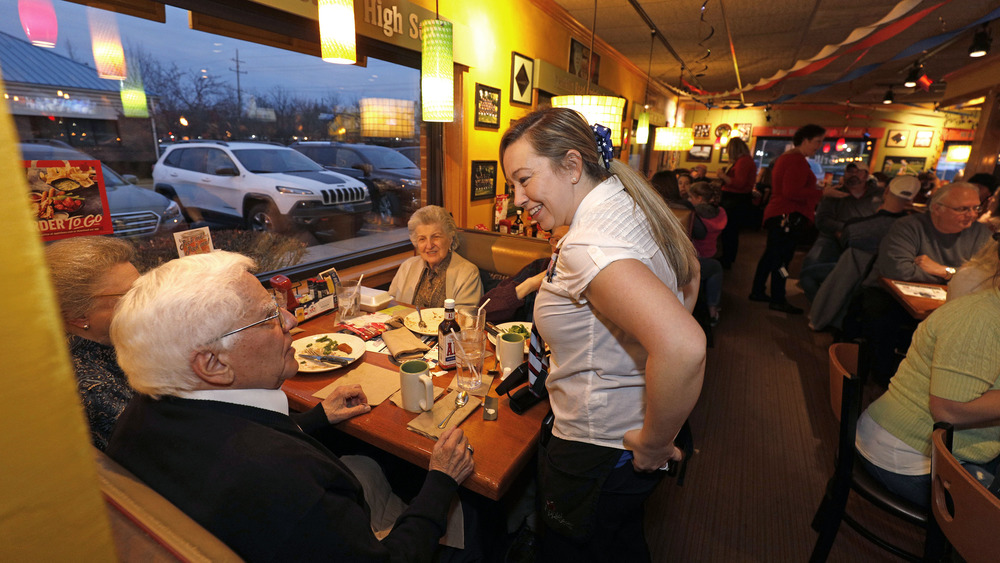 Bill Pugliano/Getty Images
Because each restaurant is individually operated as a franchise-based chain, the way management handles issues and supervises employees can differ significantly from restaurant to restaurant. That can create a wide variety of employee experiences, both good and bad. Some employees have had especially bad times there. According to Indeed, over 15,000 employee reviews for the company amount to a rather paltry rating of 2.8 out of 5 stars for overall employee pay, with 3.2 out of 5 for management. 
Those issues with management aren't always easily dismissed. In 2012, the Los Angeles Times reported that over 5,500 servers and bartenders had sued Applebee's, Inc. They claimed that the company had underpaid them by reducing wages and making tips count towards part of their wage. The company hoped to have the federal court decision overturned by taking the case to the Supreme Court. Applebee's claim was that many employee's duties, such as food prep or cleaning, were "part of employees' tip-earning responsibilities" and therefore fair game for the company's wage-cutting move. 
LGBTQ+ workers have also reportedly faced discriminatory working conditions at some restaurant locations. According to Lohud, one Applebee's was sued by a transgender former employee for discrimination and sexual harassment. The ex-server was represented by the U.S. Equal Employment Opportunity Commission, who filed the lawsuit against the specific Applebee location in Hawthorne, New York. Applebee's later settled with the employee, paying her $100,000 to end the lawsuit (via Lohud).