The Kitchen Skill Hunter Fieri Does Better Than His Dad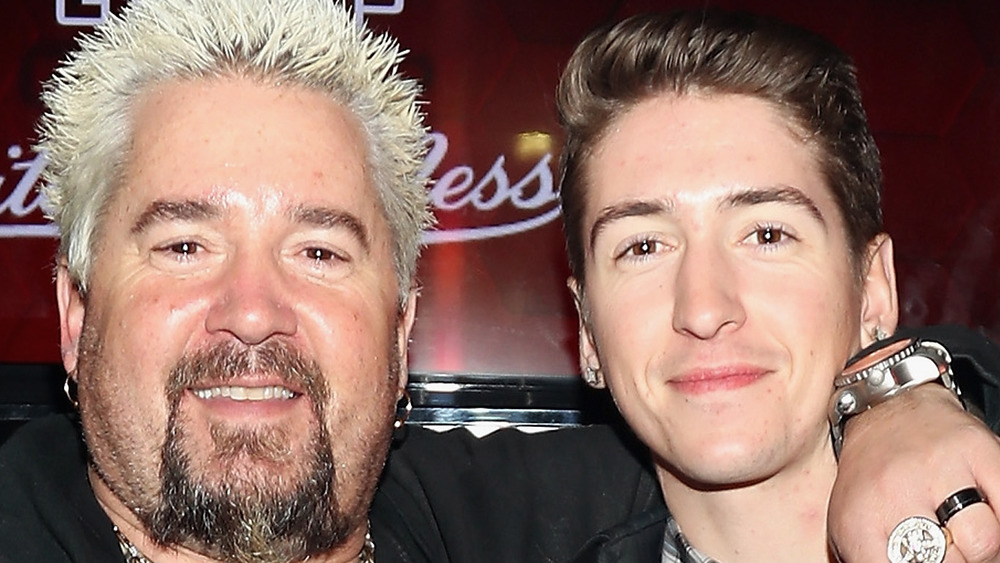 Cassidy Sparrow/Getty Images
Guy Fieri's eldest son, Hunter Fieri, has the culinary genes meant for stardom. Watching his dad climb to great success within the food industry, Hunter has chosen to follow a similar path. According to Delish, Hunter at first aspired to pursue a career in motocross racing and spent most of his free time growing up playing all kinds of sports. It wasn't until he started working at Johnny Garlic's and Tex Wasabi's, owned by Guy, that he got his first taste of the business. However, it wasn't all sunshine and rainbows. Hunter got his start washing dishes and worked his way up from there.
Hunter also told Delish that he left Northern California to study at the University of Nevada, Las Vegas, Guy's alma mater. "I chose to go to school at UNLV because it's one of the best places for hospitality; that's why I wanted to go there," he shared with the outlet. 
With plentiful experience already under his belt, Hunter is starting to catch up to his dad. In fact, Guy admitted to Food Network that Hunter is far better at one particular, and very important, kitchen skill.
Hunter Fieri outshines his dad when it comes to baking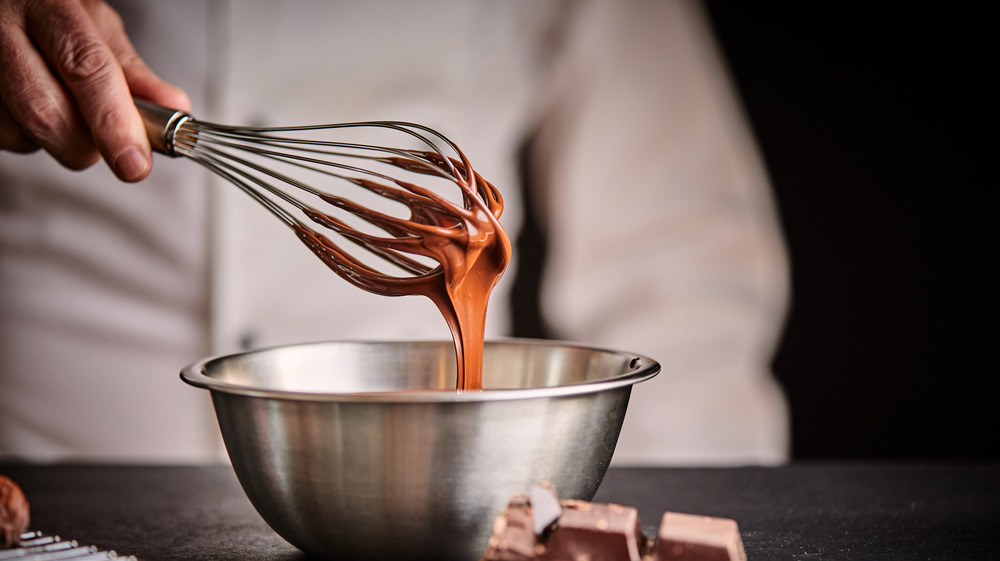 Shutterstock
According to Food Network, Guy Fieri claims that Hunter is pretty talented in the kitchen. He told the outlet that while Hunter cooks often, and really gets into it, he also enjoys baking. However, Guy is not on the same level. "I can't bake anything," Guy said. "I'm the worst. My cakes always come out flat."
With multiple TV shows, restaurants, and years of culinary experience backing him, Guy is still second-best (if not last) in the kitchen when it comes to baking. It's only a matter of time until his son joins him on his journey to taking over the industry, but with the tools to bring something new to the table. Until then, Hunter continues to study hospitality at UNLV, and has even made special appearances on Guy's Grocery Games. The dynamic duo prevails, with new adventures and projects most likely to come in the near future.