Ina Garten's Sautéed Cabbage Recipe Is Easier Than You'd Expect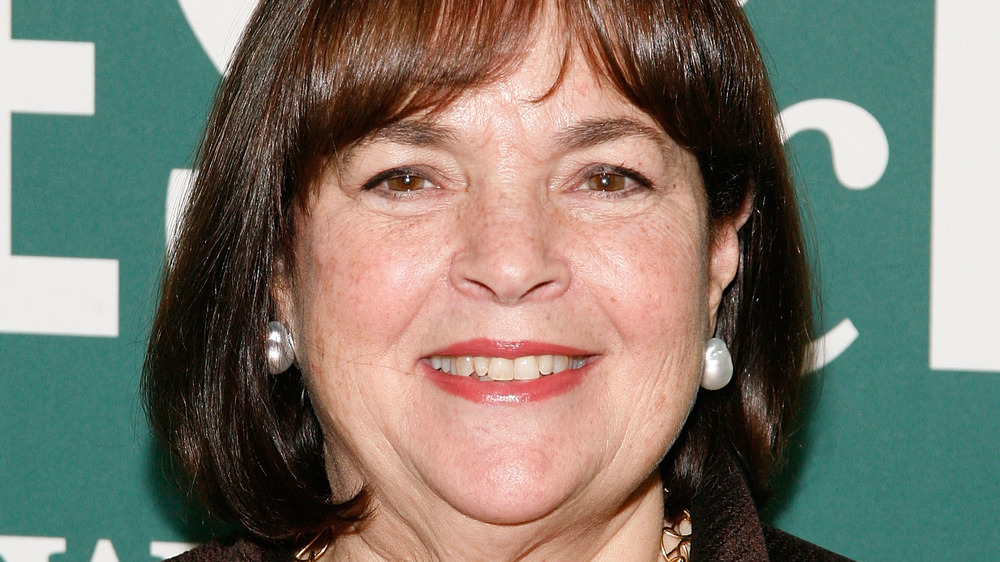 Andy Kropa/Getty Images
First things first, there is absolutely zero truth to any of those silly rumors you might have heard regarding the supposed dangers of eating cabbage. It's nothing more than the sort of viral nonsense that crops up every now and again. However, in this case, it's particularly unfair, not to mention unfortunate, considering that cabbage is truly a superfood that has so many clever uses (via Greatist). And while cabbage is known as a humble food (via Smithsonian Magazine), it also manages to rock a starring "roll" in at least four recipes from four of the effortlessly-elegant Ina Garten's cookbooks (via Barefoot Contessa). 
Of course, when it comes to effortless elegance, no cabbage recipe fits the bill better than Garten's simple yet exquisite recipe for sautéed cabbage, which comes to us via Food Network, but which can also be found in Garten's Barefoot Contessa: Parties! cookbook. And guess what? It's easier than you might expect. 
Here's why Ina Garten's sautéed cabbage recipe is so perfectly simple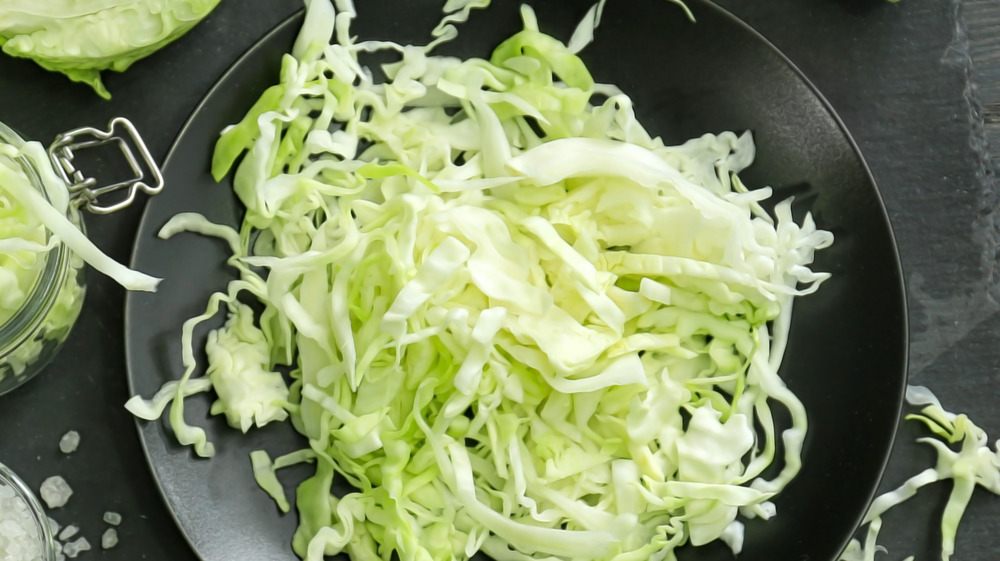 Shutterstock
"When you sauté [cabbage] with a little butter and salt and pepper, it's so good — it gets really sweet and tender," according to Ina Garten (via Food Network), and that, right there, is, more or less, the entire recipe for the Barefoot Contessa's sautéed cabbage. It's easier than you'd think because it has a mere four ingredients, two of which are salt and pepper. Moreover, the only prep work you have to do is cutting up the cabbage, which Garten makes quick work of using nothing more than a chef's knife and her well-honed skills. Of course, you are welcome to use your food processor if you prefer — thereby cutting the cutting-time in half, albeit adding to your cleanup time. 
As far as Garten's specific instructions go, you'll want to use green cabbage —  the smallest one you can find, and don't throw away the floppy outer leaves — simply roll them up and slice away. Toss with lots of salt and pepper while you melt a little butter in a skillet over medium heat. Add your cabbage shreds, and allow to heat up and reduce down for about 15 minutes, stirring occasionally. Sprinkle with your favorite finishing salt, et voilà, that's it. As Garten says, "dinner's ready!"