How Much Employees Really Make At Boston Market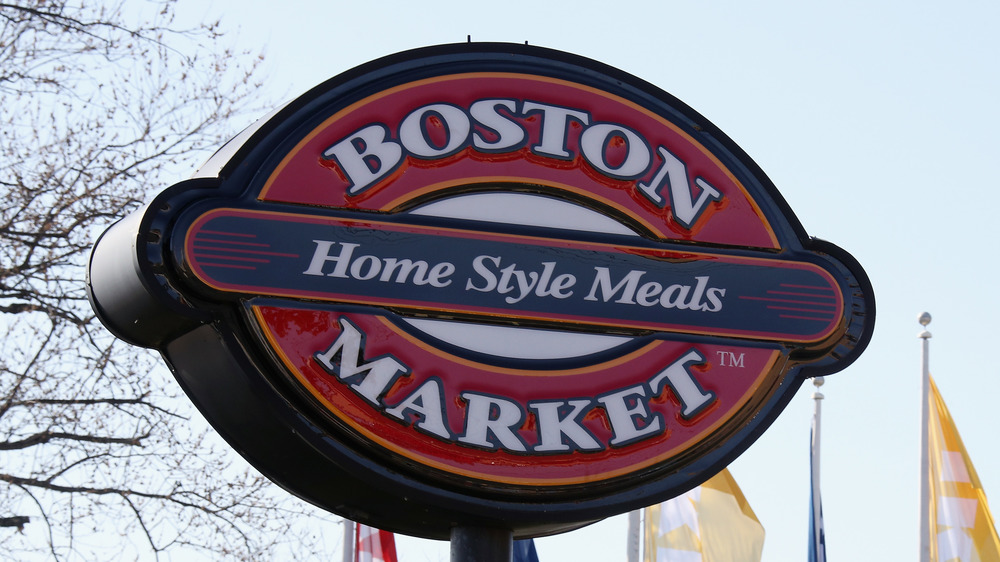 Bruce Bennett/Getty Images
Have you ever heard of Boston Chicken? If you lived in the Boston area around 1985, the name might ring a bell (via The Balance Small Business). When the restaurant was first created that's the original name it went by and later became Boston Market. It didn't take long for the rotisserie chicken store to gain popularity among customers, with its delicious meat options and mouth watering side dishes like mashed potatoes. The initial concept behind the eatery was to sell fresh and healthy food, but have it delivered quickly to customers. "I saw the trend in gourmet shops that people wanted to buy plain, simple, everyday foods," said Arthur Cores, co-founder of Boston Market.
Now that we've got that bit of history out of the way, we should give credit where credit is due — to the employees that helped out along the way to make Boston Market the successful chain it is today. It might have started out as a two-man store, but the corporation now has 14,000 employees (via Zippia). Here's how much Boston Market employees make and what kinds of benefits they can expect from joining the company.
How much Boston Market employees are paid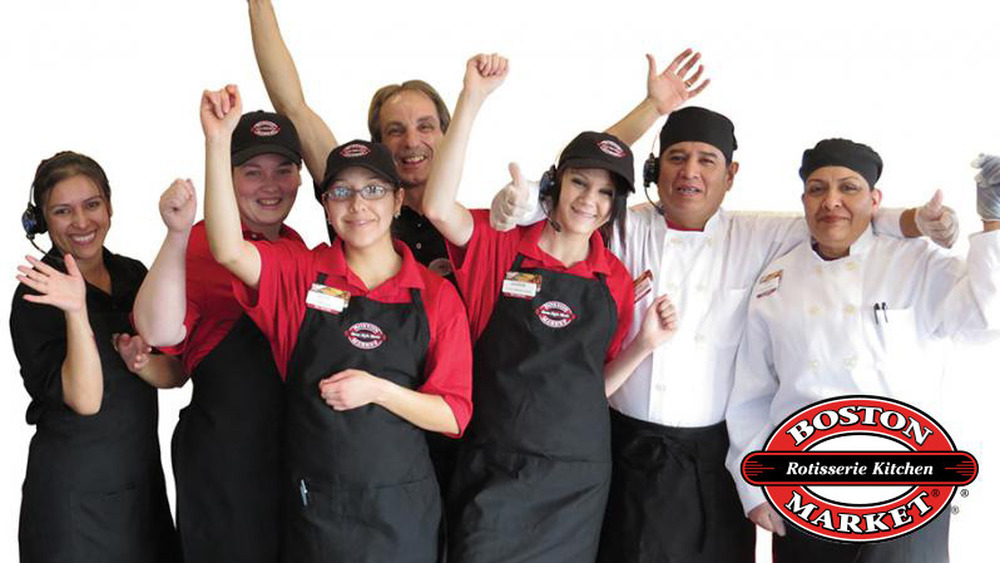 Boston Market
Hourly roles, like cashiers, dishwashers, servers, and cooks, make approximately $8.97 to $9.20, according to Indeed. General manager roles seem to vary in payment, with some salaries being as low as $32,000 or as high as $74,000 (via Glassdoor), which makes the average general manager salary around $59,112 (including bonuses and additional compensation). The assistant general manager makes slightly less than the general manager, bringing home an average total pay of $39,084 per year (via Indeed). While the shift manager is paid an average total salary of $21,906.
Overall, Boston Market is rated 3.5 out of five on Indeed, but there are some notable perks of working for them. For instance, you get paid time off, a retirement plan, an employee discount, health, vision, and dental insurance. The Boston Market website also touts that "Careers at Boston Market are a million miles from flipping burgers. You'll be providing wholesome, fresh meals that make busy families want to eat together. In return, you'll enjoy schedules that work for you, a plate-full of benefits, and opportunity to turn a good job into a rewarding career."