Cadbury UK Is Using Google Maps To Host COVID-Friendly Easter Egg Hunts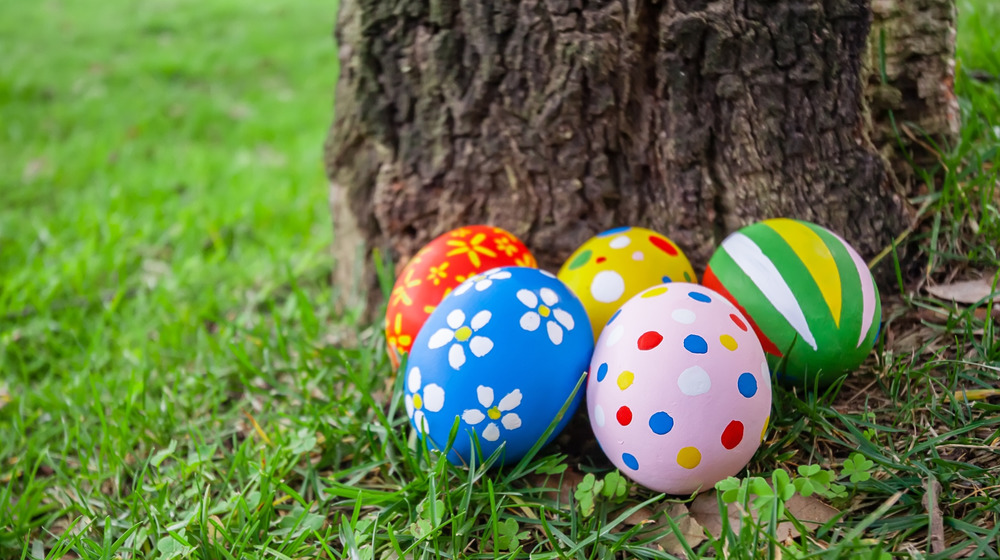 Shutterstock
For those who thought they wouldn't be able to participate in a traditional egg hunt this Easter — well, you might be right. However, that doesn't mean you and your family have to skip out of the excitement of Easter egg hunting completely! With pandemic regulations still in full effect around the world, one brand thought to look outside the common Easter antics. Instead, they plan to bring joy to the millions of chocolate bar buyers in the U.K. and beyond with the help of Google Maps. 
The famed Cadbury chocolate empire of Cadbury Creme Egg fame is bringing the Easter egg hunt right to the screens of their esteemed patrons by hosting a one-of-a-kind egg hunt unlike anything seen before. The Cadbury Worldwide Hide is a virtual Easter egg hiding experience that will allow consumers to hide a virtual candy egg nearly anywhere in the world (although some places may be restricted), according to AdWeek.
An Easter egg hunt unlike anything you've seen before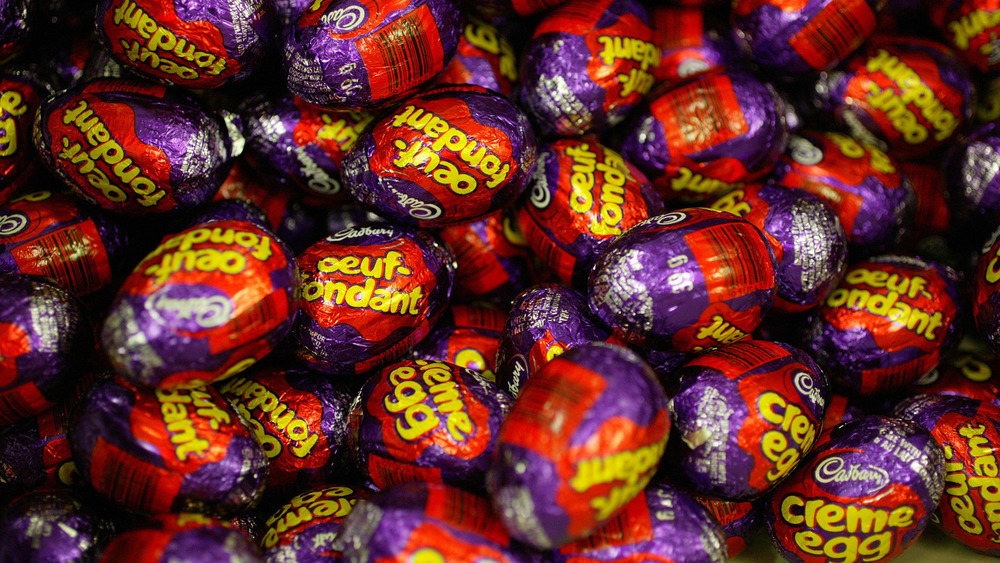 Bloomberg/Getty Images
With the ability to hide an egg anywhere your heart desires, the Cadbury chocolate brand will allow users to send a clue to their loved ones in order to help them find the virtually hidden egg. As a reward, Cadbury is also, naturally enough, letting people buy and send a real Cadbury Creme Egg as a reward when someone finds their carefully hidden virtual egg (via AdWeek). Of course, you can always send whatever Easter candy is your favorite, if the spirit so strikes you. Either way, Cadbury's new venture a far sight more accessible than trying to do this in person, even if it's a sad thing to potentially miss the annual White House Easter Egg Roll or similar celebrations this year.
"This year, we felt it was important for us to create something that would help people feel close, even when they cannot be together. There is something so generous in taking the time to hide an egg at Easter, and we wanted to capture that in a way everyone could do," said Markéta Kristlová, senior brand manager for Easter U.K., Mondelez International (via AdWeek). With so many egg-hiding possibilities, whether it's at the Great Wall of China or even in the star-covered streets of Hollywood, how far will you go to hide your egg?