Costco Shoppers Are Loving This Zero-Sugar BBQ Sauce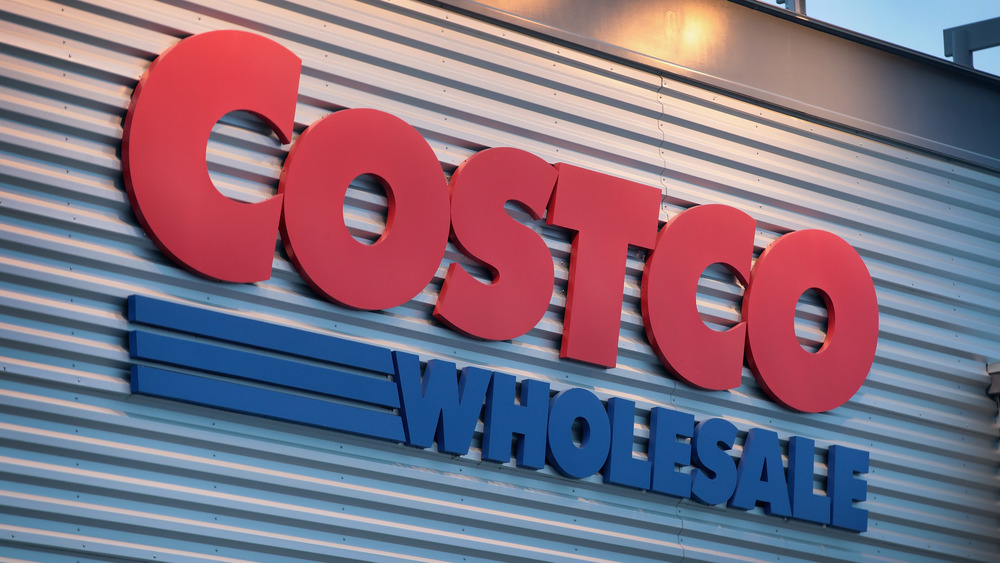 Scott Olson/Getty Images
Costco, Costco, Costco. The very name conjures images of super-sized savings, provided you manage to escape the alluring siren call of stuffing yourself at the legendary food court. However, as savvy Costco faithfuls know, not all deals in this giant oasis of membership-only wholesale retail are created equal. There are all sorts of items that you should arguably never buy from Costco. On the other hand, if you do your homework, there are all sorts of awesome products just waiting to be found — and even a sizeable laundry list of Costco items you need to try before you die.
Whenever a new Costco product emerges and is potentially worthy to join the pantheon of Worthy Costco Products, it's only understandable that the buzz among the clientele is immediate. Now, a very special barbecue sauce has entered the fray, and it sure looks like people are loving it. Let's take a look at the zero-sugar BBQ sauce that Costco shoppers are loving.
Kinder's zero sugar Cali Gold BBQ sauce is making waves
Kinder's zero sugar Cali Gold BBQ sauce has made its way to at least some Costco locations. The manufacturer's goal is that the tangy and spicy sauce has "all the amazing taste you expect from Kinder's without the sugar ... and without a bunch of artificial junk you don't want," per Kinder's. Oh, and it only contains 10 calories per serving of two tablespoons, which is pretty amazing for a BBQ sauce, especially one as tasty as they advertise. 
On a Reddit thread discussing the product, the hype is real. "Fantastic and only 10 calories per serving!" user u/dietMTNdew27 enthused. "Oh dang, I just got the regular version on close out at Stater Bros and love it," u/JosePawz replied. "Will def switch to this if I see it." Meanwhile, u/PappaSmurfandTurf was busy updating their Costco shopping list. "S**t Cali Gold is my JAMMM! Now there is another item I need to obsessively check my store for." Others wanted to know whether the sugar has been replaced with an artificial sweetener. "They replace sugar with allulose and monkfruit extract. Neither impact glucose levels but they could have a slightly off taste, especially the monkfruit," u/possiblyis shared their knowledge.
Not everyone agreed with the sauce's awesomeness, with one user pointing out that the taste was ultimately too artificial for them. Still, curiosity and delight seem to outweigh the negative, so who knows what kind of success this zero sugar sauce will turn out to be?