The Unusual Ingredient In Ina Garten's Baked Cod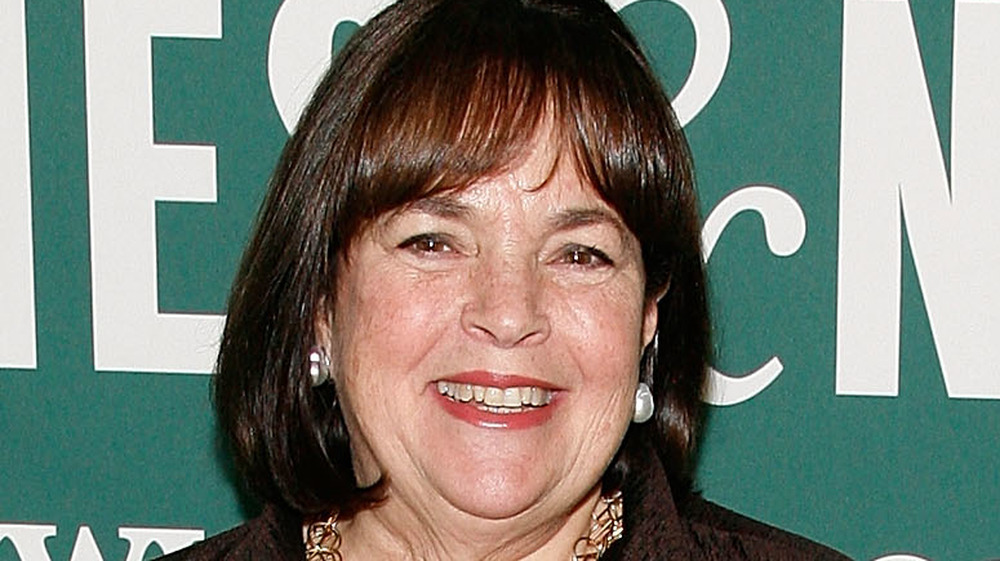 Andy Kropa/Getty Images
After salmon, halibut, and tuna, cod is one of the most popular and versatile fish on the market. A white fish, cod's soft, flaky texture and subtly mild taste makes it a great pairing for almost any side dish like garlic mashed potatoes, green salad, sautéed veggies, or french fries, because, after all, fish and chips, right?
Cod is also known for its extreme benefits. In addition to being rich in protein, the white fish is packed with vitamin B, phosphorus, and selenium, according to Heathline. Foods high in vitamin B can help with metabolism and provide your body with the right energy. Phosphorus, on the other hand, helps with bones and teeth. And to top it all off, cod ranks low in calories, fat, and carbs, which makes it ideal for those who are looking to lose weight or limit those intakes in their diet.
There are so many ways to cook cod — in a skillet, fried, grilled, seared — you could pull a number out of the hat to decide. However, Ina Garten's recipe for baked cod proves baked trumps all, and she includes a secret ingredient guaranteed to satisfy eaters of all ages.
What makes Ina Garten's baked cod so good?
Food Network food superstar Ina Garten, AKA the Barefoot Contessa, has nailed down the perfect baked cod recipe. The secret ingredient? Ritz crackers, she revealed on Instagram. It's a most basic (and a tad unusual?) ingredient, but makes all the difference in the crumb topping.
Along with the Ritz crackers, Garten combines Japanese panko bread flakes, parsley, garlic, lemon zest, a sprinkle of salt, and melted butter (via Barefoot Contessa). She crumbles the Ritz crackers into little pieces like the panko for an even texture.
After baking the cod for about 10 minutes or so, she pats on the buttery crumb mixture. Don't fret if the crumbs start to fall into the surrounding sauce; Garten assures its fine and will just pack on the flavor! Back into the oven for 12 minutes and that's all it takes.
Whether you need a quick weeknight recipe or want to impress your friends with a dish that looks the part but requires no hard work, this garlic herb Ritz-crusted baked cod is a winner.