This Dietitian's Hack To Convincing Your Kid To Try New Veggies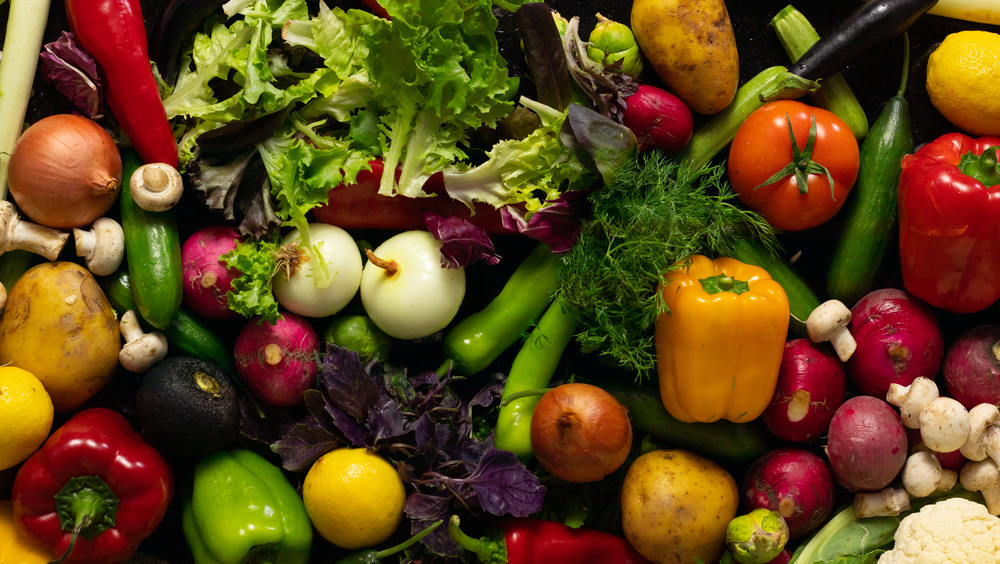 Shutterstock
Serena Ball is a registered dietitian, owner of the nutrition company Teaspoon Communications, and the author of two bestselling cookbooks, The 30-Minute Mediterranean Diet Cookbook and the Easy Everyday Mediterranean Diet Cookbook. She also writes for the Food Network, where she recently gave some helpful advice to parents on how to get their children to not just eat their veggies, but actually enjoy them. 
Rather than only heaping veggies onto their plate only at mealtimes, Ball recommends serving the bulk of your child's veggies at times when they are likely to be very hungry, like first thing in the morning, right before dinner, or as an after-school snack. This way, they are less likely to refuse the healthy stuff. In fact, kids are far more likely to eat and enjoy vegetables when they are actually hungry. This can also be a great way to get them to sample new foods, or try produce they may have previously resisted eating. "When kids are really hungry, they'll often try vegetables they thought they didn't like," Ball explains, via the Food Network.
Eating veggies throughout the day is good for the whole family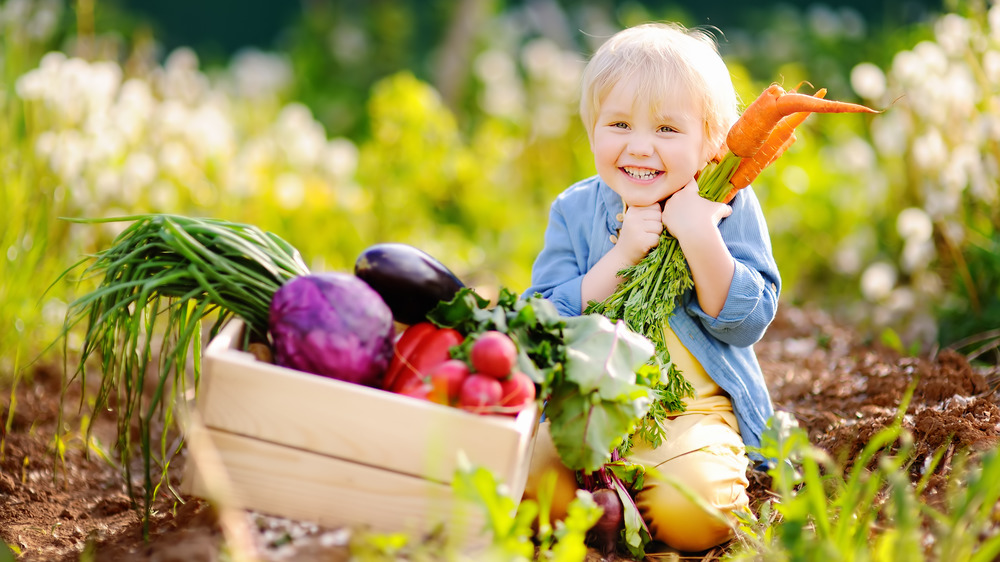 Shutterstock
Incorporating veggies into other parts of the day can also help reduce mealtime stress. At regular meals, Ball suggests serving your children all their food, including both dessert and the healthy stuff, together. Instead of forcing them to finish eating everything before they can have dessert, you can turn meals into a great time to teach your child self-regulation, without having to worry that they haven't eaten enough vegetables that day.
While this helpful tip is a great way to get kids to eat more vegetables, it also may not be a bad idea for adults either. According to Harvard, eating a diet full of vegetables can help keep you healthy and prevent against a host of medical problems, including reducing the risk of high blood pressure, stroke, heart disease, and cancer. So the next time you find yourself ravenous after skipping a meal, or getting peckish during a busy workday, try reaching for some of your favorite veggies rather than snacking on chips or calorie-laden sweets. Keeping lots of pre-cut vegetables on hand for a quick and easy snack can help the whole family eat healthier.