30% Of People Would Never Want To Meet This Celebrity Chef In Real Life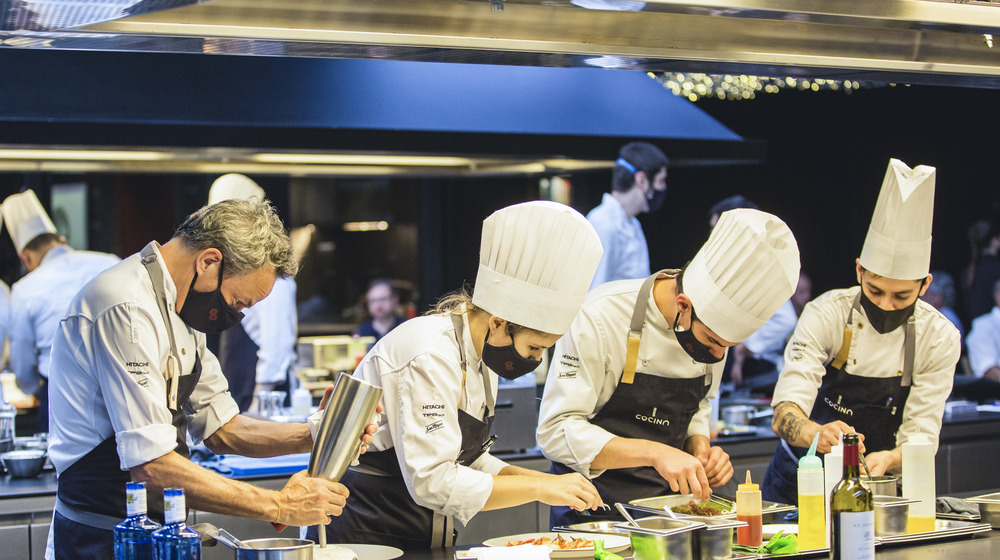 Xavi Torrent/Getty Images
There are many chefs in the world of celebrity cooking who are known for their bad personalities. Gordon Ramsay is as notorious for his Twitter roasts as he is his for berating people on national television, famously penning the nickname "idiot sandwich" for a contestant on one of his shows, as highlighted on BuzzFeed. The Hindu describes Joe Bastianich as a "no-nonsense television judge known for binning a bad dish without blinking an eye." Even celebs like Bobby Flay get a bad rep from some who claim they can't stand him. And then there are some chefs who, while not mean, just seem like... a lot.
All that is to say that sometimes, it can be a lot more fun to watch someone on TV than it might be to meet them in person. To that end, Mashed surveyed 504 people throughout the USA, asking them which celebrity chef they would NOT want to meet IRL — and the answer might surprise you.
Drumroll please...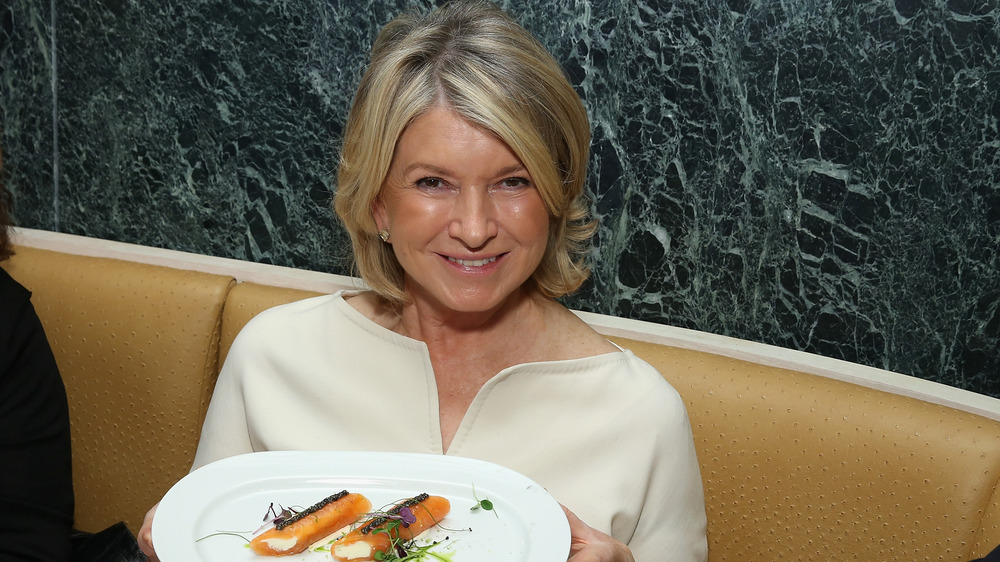 Cindy Ord/Getty Images
So who's the celeb chef that people really don't want to meet? None other than Martha Stewart! 30 percent of participants put Stewart at the top of the poll, leaving Ramsay in (a frankly surprising) second place with about 26 percent of the votes. Ina Garten came in third with 14 percent of the tally, followed by Guy Fieri (13 percent), Flay (12 percent), and a small margin of others in the final 5 percent. 
The results may seem shocking, but for all of Ramsay's bravado on set, his BTS footage (captured by Hello! and more), especially during quarantine, paints him as quite the softy and a family man at heart. On the other hand, stories like those on Inc's website paint Stewart as not very likable or adaptable, and her stint in jail (referred to in this People article) likely didn't make her much more beloved. 
As for Fieri, Cheat Sheet has many thoughts on what makes him so unlikeable, starting with his reportedly controversial and not-so-PC viewpoints of which he's been fairly vocal. And Garten has also had her fair share of controversies. But in the, end there can only be one winner — or maybe in this case, loser. Here's hoping Stewart is able to improve her image and make it back into the hearts of Americans soon.