These Are Matty Matheson's Top 5 Pantry Foods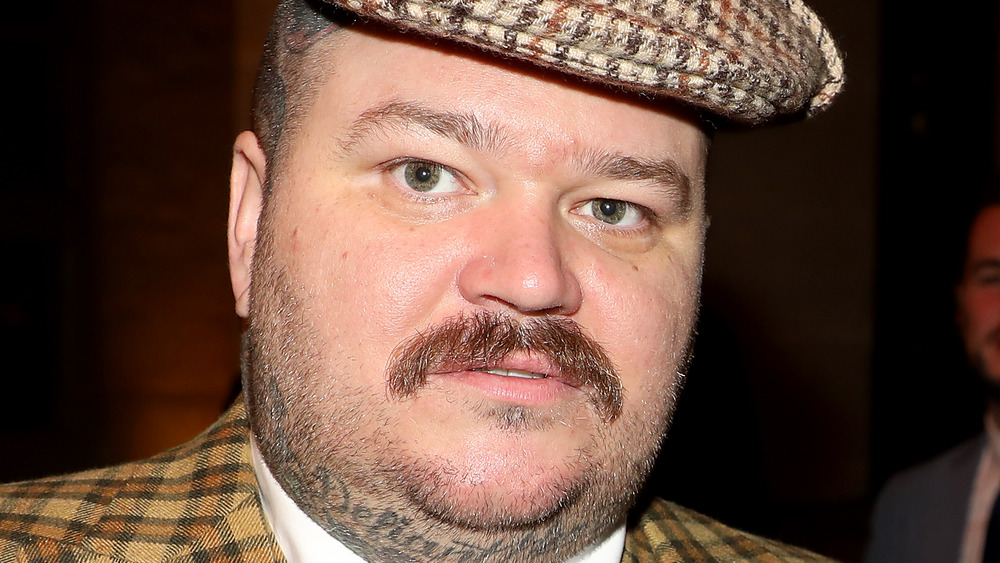 Marc Piasecki/Getty Images
Matty Matheson isn't your typical professional chef. After surviving a life-threatening health scare at the age of 29, the former party boy ditched the drugs and alcohol to focus on culinary knives and pots and pans. For nearly a decade, Matheson served as the executive chef at Toronto-based restaurant Parts and Labour — which closed in 2019 — while also having a hand in other food ventures like Dog and Bear Pub and Maker Pizza (via Toronto Life).
However, he's universally known for his VICE Network TV series, Dead Set on Life, where he drops around 150 expletives every episode, according to the magazine. The series follows the Canadian chef as he explores new cities, "learn[ing] about their cultural and culinary traditions."
All of this and you're probably thinking, "Man, whoever marries this dude must be eating Michelin-starred quality food every night." Wrong. In an interview with GQ, Matheson said, "If the everyday cook walked into my pantry, that person would not be like, 'Oh my god, there is a chef who lives here.'"
That's because the food mogul doesn't care to store top-shelf ingredients. In reality, Matheson only cares about having these five pantry foods in-stock at all times: Hostess Chocolate Cup Cakes, super-charged olive oil, PJ's Crystal Beach Loganberry Syrup, Societe Original Remonte-Pente Maple Syrup, and Bianco DiNapoli whole peeled organic tomatoes, according to GQ.
Matty Matheson says he's no "pantry snob"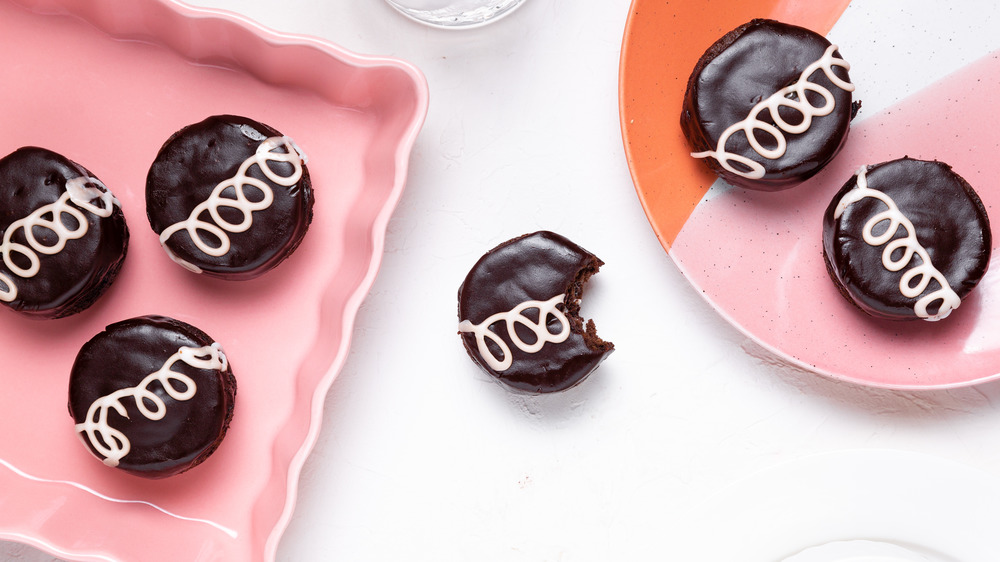 Shutterstock
"You can make amazing food without amazing ingredients," VICE Network TV star Matty Matheson explained to GQ magazine. While he's never seen the inside of a Whole Foods Market (a food crime Americans wouldn't ever dream of), Matheson doesn't mind spending his hard-earned cash on basic, everyday products that do matter, like olive oil and maple syrup. 
So, why those five specific pantry items? The chef explains olive oil tastes heavenly on anything; but only if it's good, high-quality oil, which is why he purchases it in cases whenever he visits New York. PJ's Crystal Beach Loganberry Syrup reminds Matheson of his childhood. It's often used to make fruit punch or even BBQ sauce; however, he typically adds lime or turns it into sangria. If you want to envision yourself in the Italian countryside, Mattheson recommends biting into one of Bianco DiNapoli's tomatoes.
Hostess Cup Cakes are Matheson's favorite dessert — it's the simple things! "In a world gone mad for quinoa and kale and poke bowls, Hostess Cup Cakes have withstood the test of time. They are indestructible," he said.
Lastly, the man is from Canada. Obviously, he's going to drop a little coin on the best maple syrup he can get his hands on.