The Three Iconic Shows That Inspired Alton Brown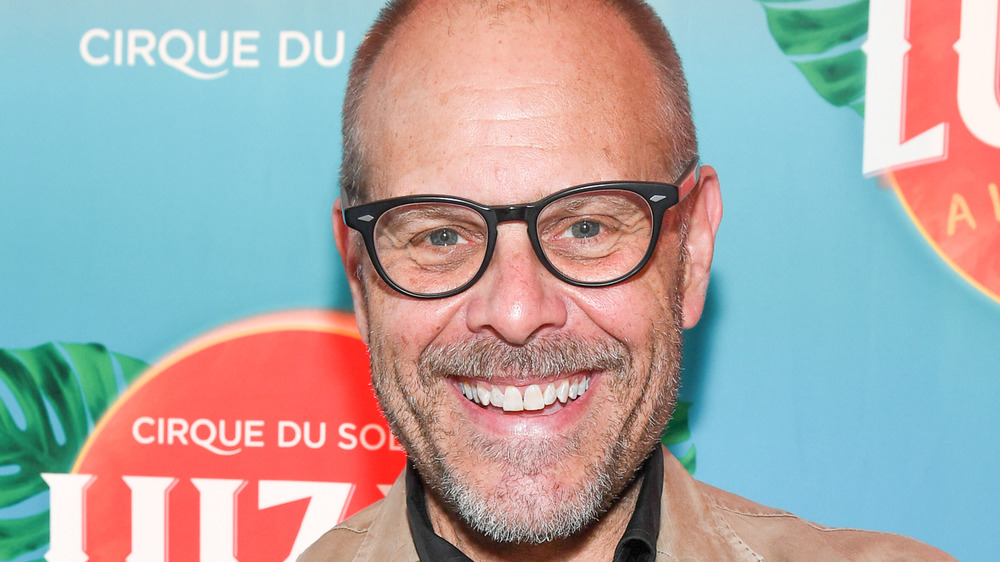 Paras Griffin/Getty Images
If there's one thing people know about Alton Brown it's that he's no stranger to the food world. His career and prowess are iconic enough to have been documented on his own site as well as Food Network, Delish and many, many more. As Food Network notes, Brown's career began behind the camera, literally, as a cameraman, until he became the "writer, host and showrunner" of Good Eats. He's also been prominently featured on other shows such as Cutthroat Kitchen and Iron Chef America. 
Brown's evil tricks on television and his great suggestions off-camera have made him a go-to in the culinary world — just check out this brownie trick shared by The Kitchn! So where did a man so well-regarded get the inspiration for his "out of the box" thinking and innovative approaches to both cooking and television? Turns out he was inspired by not one source, but three, and they're definitely not quite what you'd expect.
Brown combined the best of three shows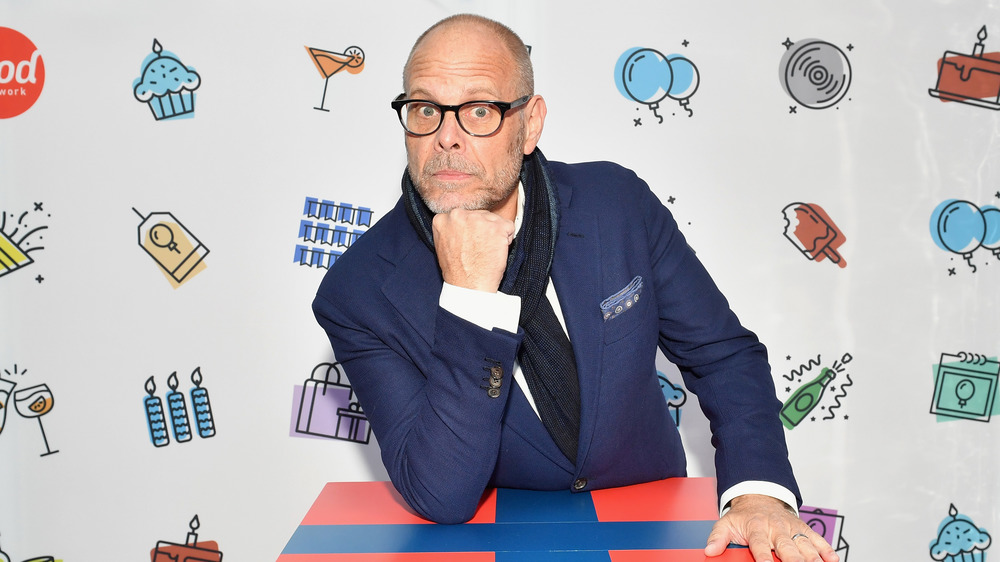 Noam Galai/Getty Images
At first glance, the names Julia Child, Monty Python, and Mr. Wizard wouldn't really seem to have anything in common. But in reading Brown's interview with Bitter Southerner, it all seems to make sense... kind of. Believe it or not, at first Brown found cooking to be a bit boring; however, when Brown took the best elements of what made these three television powerhouses great and combined them, the result was compelling television. Indeed, Brown created a winning combination to make his aha moments come to life.
Julia Child is known for her ability to make normally complicated French cuisine and techniques accessible to Americans, as the National Women's History Museum is one of many to point out. Brown was drawn to her ability to both inspire and deliver "practical knowledge" to her viewers. Additionally, Mr. Wizard was a show that presented physics using day-to-day objects, according to Mental Floss, which is where Brown got the idea to provide viewers with a background of why you do what you do in cooking. And Monty Python is a comedy troupe best known for being ludicrous, as Britannica points out, much like Cutthroat Kitchen.
So yes, these three elements may not make much sense together for the average person, but in the mind of a genius like Brown, they helped bring about some of the best food TV shows out there. With that in mind, who knows what's out there to inspire you?