These Mashed Sweet Potatoes Have Costco Shoppers Divided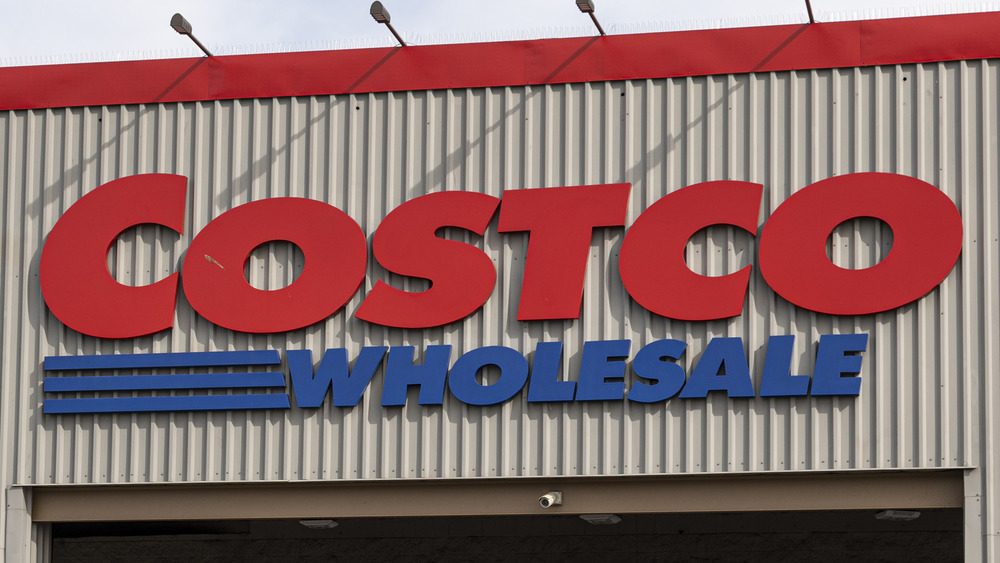 Bloomberg/Getty Images
It's a staple fall food, but let's be real: sweet potatoes — let alone sweet potato casserole, topped with gooey mini marshmallows and cinnamon brown sugar — are worth the hassle year-round. It's not a convoluted process to make mashed potatoes, but it's certainly one that requires a bit of patience, planning, and watching the stove. You have to boil the potatoes to perfection, then grab your potato masher, and get to work. Yet sometimes, all you want is a side of sugary sweet carbs with dinner, without all the added effort.
That's where Costco's latest product comes in. Idahoan Foods just recently released their new Honest Earth Homestyle Sweet Potatoes at select Southeastern United States locations, and at first glance, the microwaveable product seems promising. But passionate Costco shoppers are quickly taking to the internet to share their feelings on this new big box find, and the reactions aren't all sweet.
Some Costco shoppers are excited to try these for the sake of convenience
Idahoan Foods announced the new product in a press release (via PR Newswire) back in October 2020, emphasizing that the product is perfect for families short on time. The all-natural mashed sweet potatoes heat up in the microwave in just one minute, making it an effortless (and quick) shortcut to achieving sweet potato casserole or soup in practically no time at all. But, strangely enough, many Costco loyalists have been unusually quiet about this new addition to stores — until recently.
When Instagram account Costcobuys recently shared this find, some commenters were immediately excited at the chance to stash away their potato masher and open up the microwave. One commenter wrote, "Need to try!" in hopes of grabbing the product before it sells out, as many popular Costco items do — but from the rest of the reactions, it's looking like this one might sit in stores for awhile.
Many are warning to skip the sweet potatoes on their next shopping trip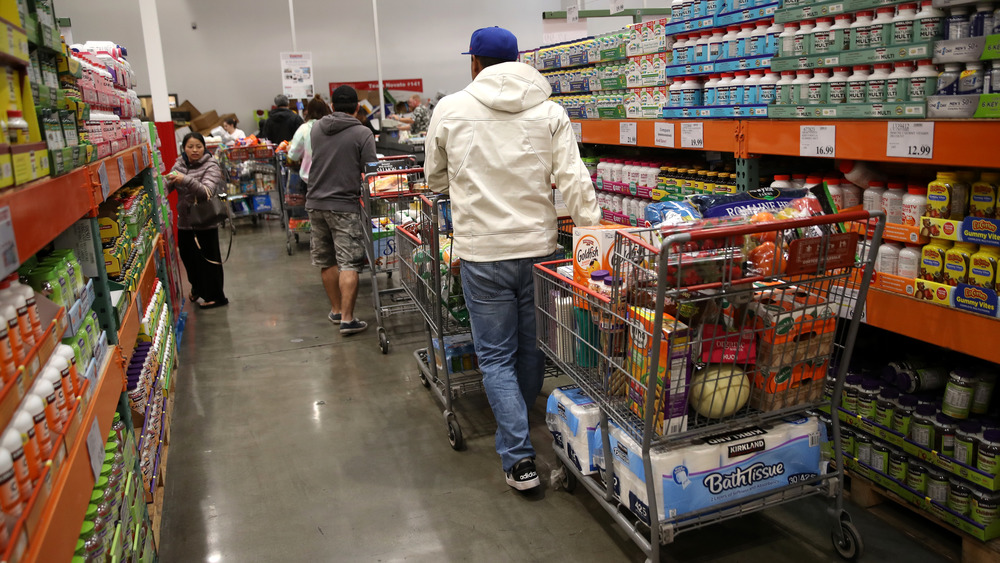 Justin Sullivan/Getty Images
Others aren't so keen, thanks to the warning from other shoppers in the comments of Costcobuys' post. Some even suggested Costco discontinue the item because of its off-putting taste and thin consistency. One person wrote, "I bought this and it was disgusting. Like mushy baby food. It barely tasted like sweet potatoes and was watery." Other shoppers echoed the same feelings — one even returned the box and was "very disappointed" in the taste and quality.
Unfortunately, it looks like dedicated shoppers across the board agree. Whether you scoop a box of these sweet potatoes up from Costco, BJ's, or Amazon, the reviews consistently rag on the too-liquid consistency and lackluster taste. One BJ's shopper shared that "The only redeeming quality was that my dog seemed to like it," and that they "wouldn't recommend this stuff to my worst enemy." Harsh!
Compared to the higher quality products that Costco typically stocks, there's no doubt that at least some customers will finish their shopping trip and end up feeling disappointed with their easy weeknight dinner. This one may just be up to personal preference, though — if you're willing to sacrifice taste and texture for a bit of extra time, then grab a box during your next Costco trip. There's sure to be plenty on the shelves!