How Much Do TGI Fridays Employees Really Make?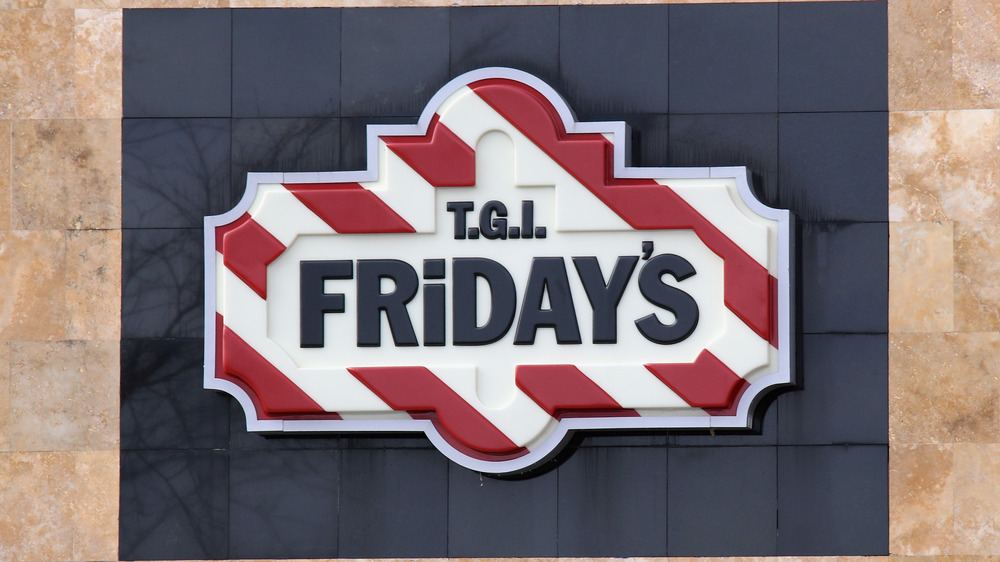 Bruce Bennett/Getty Images
Whether you took your first trip to TGI Fridays in college or frequented the chain with your family as a child, there's one thing everyone knows about the beloved restaurant: you're guaranteed to have a good time. Described by the TGI Fridays website as "a bar that just happens to serve killer food in an environment that always feels like happy hour on a Friday afternoon," the restaurant, founded in 1965 by Alan Stillman, has become a staple of affordable casual dining.
Though it can now be considered somewhat of a family restaurant, according to Insider, it didn't start that way: Stillman's initial business plan was to simply "meet a lot of women." After becoming a go-to spot for young and single individuals, TGI Fridays began on a upward trajectory that has landed it in the hearts of diners everywhere — and on the 2019 Forbes lists for "America's Best Employers By State" and "America's Best Employers."
With all of the success that the restaurant has found in its almost 60 years of business, does the way TGI Fridays pay their employees reflect that? Well, that depends on who you ask.
Pay for TGI Fridays managers may surprise you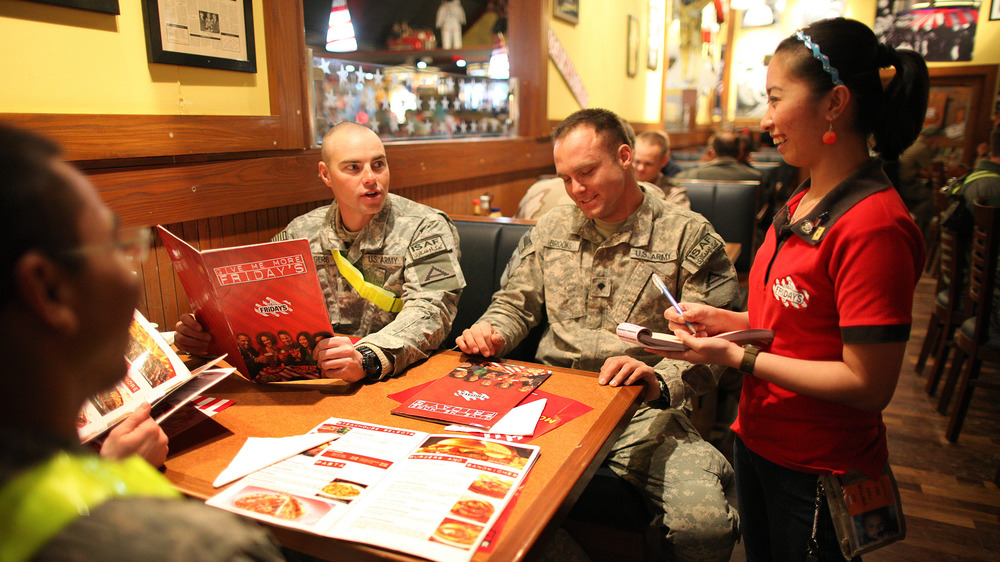 Paula Bronstein/Getty Images
According to Indeed, servers that work for the company make an average hourly wage of $9.48, while those that take on the role of line cook or prep cook can make between $12.45 to $13.26 on average per hour. 
Shift managers surprisingly only make a few dollars more, as Indeed notes, coming in at an average hourly rate of $16.55. And what about those that have more managerial experience and wish to nab a higher position? Well, bar managers come in at the lowest salary amount of $52,201 while assistant general managers, restaurant managers, and general managers all make anywhere between almost $59,000 to $64,000 per year.
Although there are other positions that you can potentially apply for, it's important to note that all pay rates can change based on a variety of factors, including state minimum wage laws. But if you're just looking for a number to have in mind, this is a good place to start.