Alton Brown Has Good News For Fans Of Quarantine Quitchen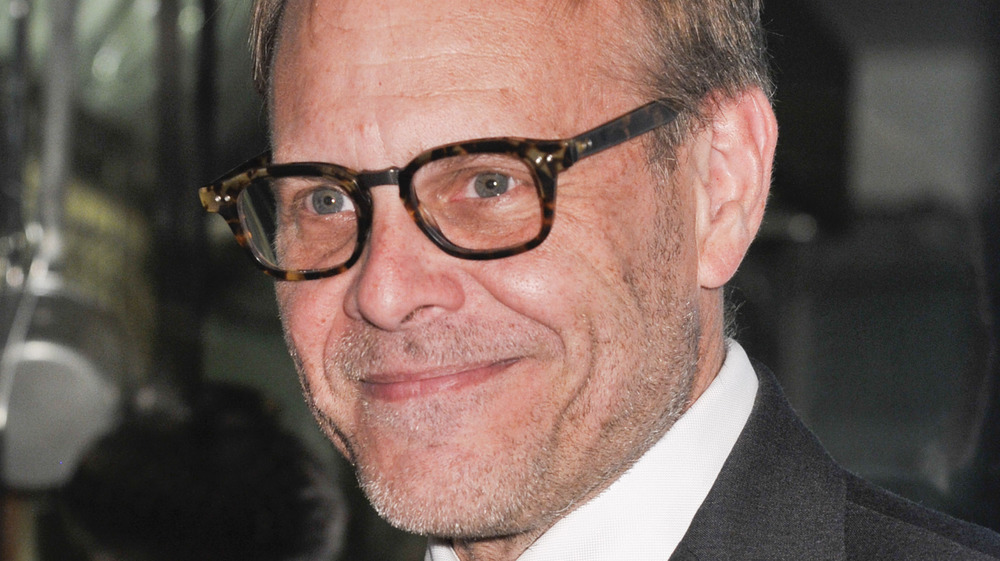 Kris Connor/Getty Images
Alton Brown, the renowned food personality and chef, has been causing quite a stir with his social media presence during the pandemic. As reported by CheatSheet, Brown used the time he spent isolating at home to work with a few recipes and entertain his fans. What made things really interesting was the fact that Brown didn't shy away from using basic ingredients like onions and crackers to experiment with his meals in the kitchen, making it a relatable watch for many of his fans. 
Brown's content, it must be said, has majorly appealed to his viewers who simply can't get enough of his work, especially considering the fact that he isn't afraid to be himself on camera and keep things as easygoing as possible. To that end, his show, Quarantine Quitchen, has become a definite pandemic hit. So if you've been following Brown online, you'll be intrigued to know that the chef has exciting news to share. Keep on reading for the juicy details!
Brown is going to keep coming up with more content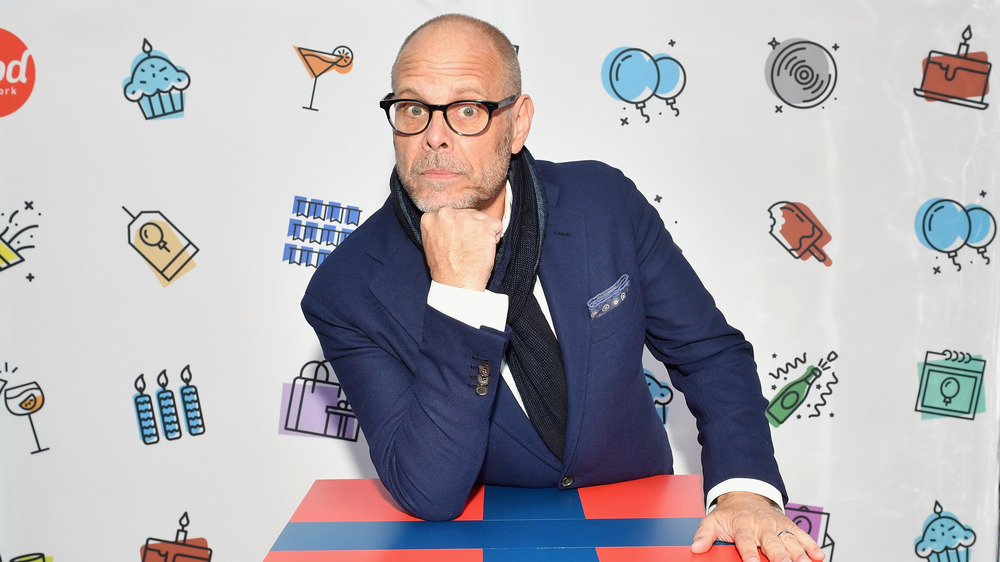 Noam Galai/Getty Images
Brown recently shared on social media that he's decided to keep entertaining his fans by creating more content with his wife, Elizabeth Ingram. "What I meant of course is simply that @IngramElizabeth and I have decided to keep making #QuarantineQuitchen for another year," he tweeted. "And no, we don't even monetize it, actually. It's just plain old free."
Well, Brown's fans are loving the update and are already excited. One Twitter user wrote that they've been inspired to cook new things in the kitchen. Another fan tweeted that what they love the most about the show is the fact that Brown and his wife are fairly authentic and don't mind making mistakes on the program, keeping things pretty real while filming. "Thank you! I look forward to seeing you two every Tuesday," they shared. "You guys are genuine and you don't try to be perfect." Excited yet?