Andrew Zimmern Says You Should Avoid These Common Chopped Chicken Liver Mistakes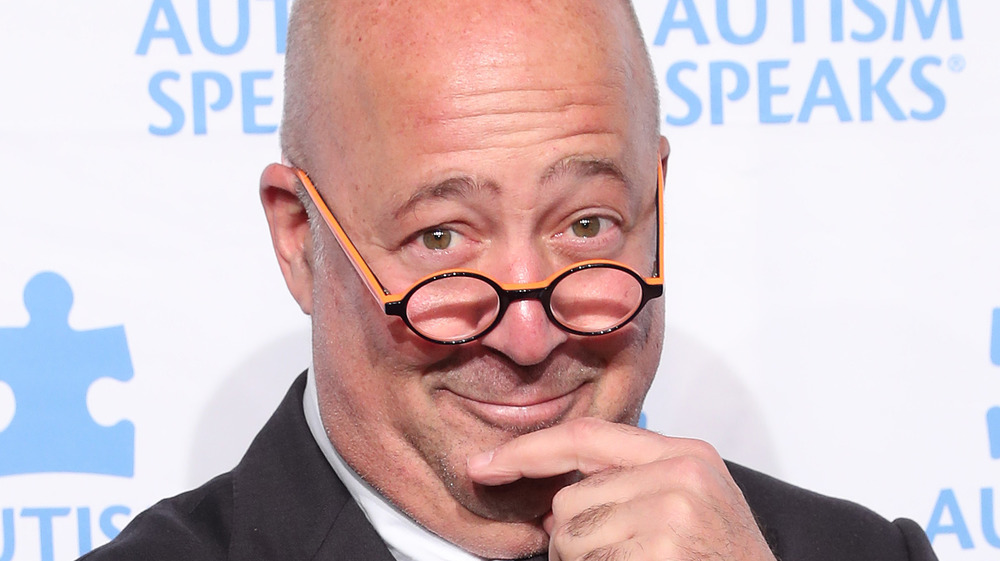 Cindy Ord/Getty Images
With Passover days away, finding the right foods for the annual Seder takes priority when planning the festivities. When you need an additional dish to serve family, nothing beats classic chopped chicken liver. According to Tori Avey, this deli-style favorite relies on schmaltz and a lot of care to evoke flavors that we have loved for generations. If you opt to make this time-tested classic at home, you have your work cut out for you. Luckily, Andrew Zimmern has some fantastic advice for us next time we want to whip up chopped chicken liver at home. 
Zimmern recommended chopped chicken liver via his Instagram account, as he explained how he learnt his recipe from his grandmother and declared, "If you want to cook like a baller Jewish grandmother, get on this recipe right now!" He posted the promotional video for the recipe alongside the caption, "My grandmother made this for every holiday and so do I, especially to celebrate Passover. It's the best chopped liver ever, just don't skimp on the schmaltz or overcook the livers! When I was little I would spend days in my grandmother's kitchen, watching her cook for a small army." With this foolproof chopped liver recipe at hand, no technique proves too difficult.
Avoid these pitfalls for the best chopped liver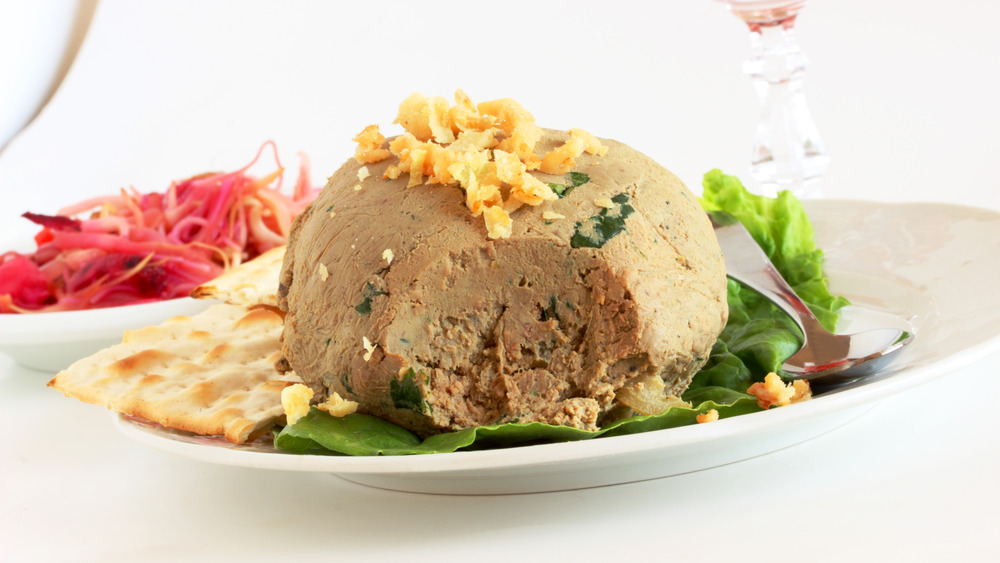 Shutterstock
As Zimmern shows us his recipe, he illustrates a few easy mistakes many of us make when we try to prepare this classic dish (via Andrew Zimmern). When you put your chicken liver into the pan, make sure the cooking temperature doesn't climb to high, or else you face developing a bitter crust on the outside of your pieces of meat. When in doubt, you can always add in more schmaltz to ensure a nice, rich flavor and make sure to not chop your blend of onions and chicken liver too fine — you want to have the onion and chicken pieces to have a similar course size. Any finer and Zimmern compares the final product to cat food. 
If you want to take your Passover spread to the next level, you have to try Zimmern's take on this iconic dish. After one bite, you'll understand why this dish has stuck around for so long and it's guaranteed to stay in your rotation long after the Seder has come to an end.