Costco Shoppers Are Excited About These Auntie Anne's Pretzel Bites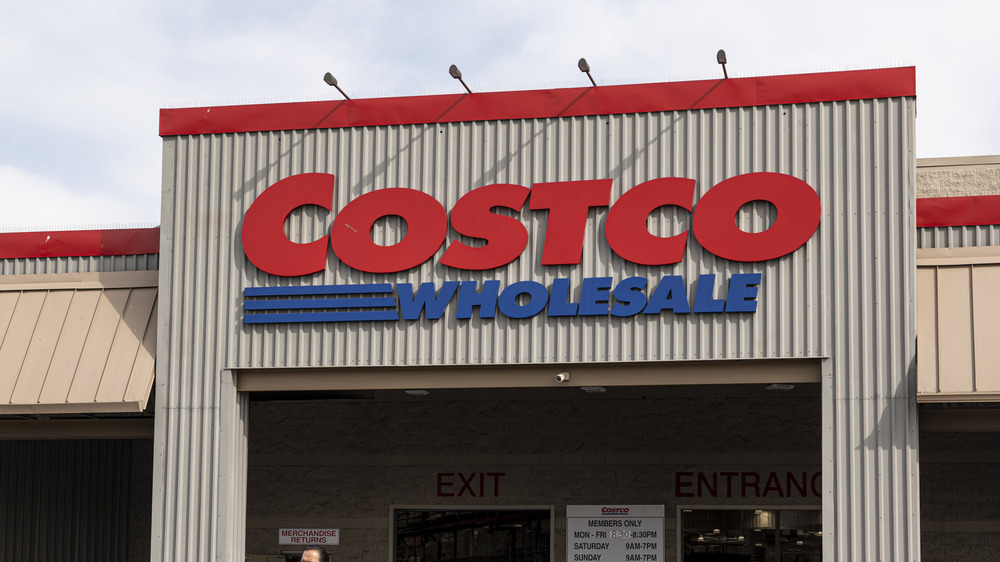 Bloomberg/Getty Images
Costco does very well for itself as a brand. According to Good Housekeeping, Costco is considered to be the second biggest brand of its kind in the U.S. It also has plenty of great items that are worth buying such as cereal, eggs, olive oil, oatmeal, berries, nuts, and more. And if you're someone who's a big fan of snacks, you'd be happy to know that Costco has an endless supply. However, with all of the delicious items we can grab from the shelves, it can be hard to choose. 
A Redditor offered solid advice for those shopping at Costco. They wrote, "Be aware of how much you need of cereal, bread, snacks, sweets, dairy, produce, and bakery items as they don't always get finished. The goal at Costco is to get things that will last you a while." That said, Costco does offer a wide variety of snacking options, so it's definitely a good idea to pick up a few items while you're at the store. One of these products that's worth grabbing, is the chain's pretzels from Auntie Anne's that customers are raving about.
Fans are loving Costco's Auntie Anne's pretzels
An Instagram user posted a photo of the Classic Pretzel Nuggets from Auntie Anne's and wrote, "I love @auntieannespretzels classic pretzel nuggets! These come in 12 convenient single serve pouches and go great with cheese, honey mustard, and even cream cheese!" Talk about having a great variety to choose from, and you also get 12 salt and pretzel butter packets in each box. One follower commented on the post, "yum!!!" While another added, "will need to look for these at Costco!"
According to Auntie Anne's website, the pretzel nuggets taste especially good with a honey mustard dip. The product's description reads, "Each nugget is freshly baked to a golden brown. Our nuggets may look mini, but they sure are mighty." This sounds like a great purchase to make if you're looking for a quick snack that can satisfy your cravings. If you're hosting guests for dinner, this is a great option too!