Cabbage And Sausage Casserole Recipe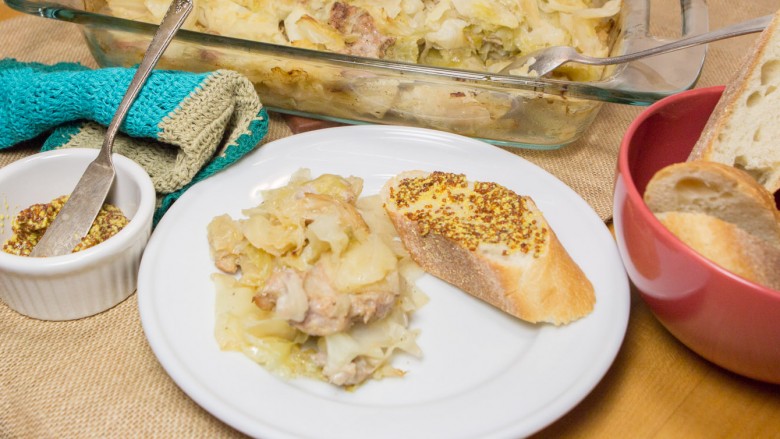 Prep time: 10 minutes. Cook time: 2½ hours. Servings: 4 to 6.
An absurdly simple yet satisfying casserole is all I want in life come wintertime. Whether you're layering seasonal root vegetables, substantial proteins, creamy cheeses, eggy pasta, or all of the above, a slow-cooked oven dish is an unrivaled antidote to cold days. Fact. Made for sharing and enjoying slowly, this meal is the definition of comfort. It truly epitomizes the recently popularized Danish concept of hygge (pronounced "hoo-gah"), a word that most closely translates to the English word "coziness."
This season, get your hygge on with a rustic casserole of cabbage and sausage. Since this economical and widely available vegetable naturally sweetens when cooked long enough, it's a natural choice for the low-and-slow treatment at work here. Paired with sausage, the dish is something classic and reminiscent of Eastern European favorites like stuffed cabbage — a deconstructed version you won't want to stop eating. Make it and invite your closest friends over. Double it and freeze for another day's hygge fest. Eat it for dinner and take it for lunch the next day. Whatever you do, give this dish a go! You won't be sorry.
This splendid casserole — aka my spirit animal — is prepared with three down-to-earth ingredients: green cabbage, sausage, and butter. You may even have all of these things at home already. Effortless layers of blanched cabbage leaves play beautifully with zesty Italian sausage and dots of rich butter. Baked at a low temp for more than two hours, this is the kind of dinner that gives you the blissful gift of time. While it hangs out happily in the oven, you can up the hygge ante with quiet reading, a game of chess, or good conversation.
Ingredients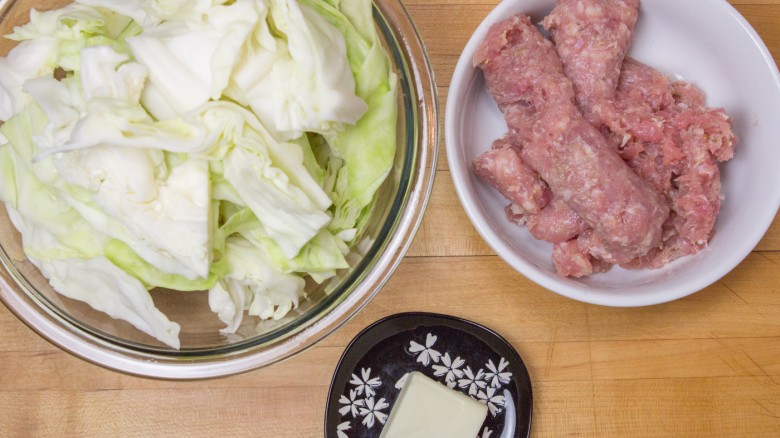 Shopping list


3 tablespoons unsalted butter, cubed, plus more for greasing baking dish


1 pound Italian sausage, casings removed


1 head green cabbage, roughly chopped


kosher salt


freshly ground black pepper


baguette and coarse mustard for serving (optional)


Equipment


large pot with lid


9 x 13 glass baking dish


parchment paper


aluminum foil


Boil cabbage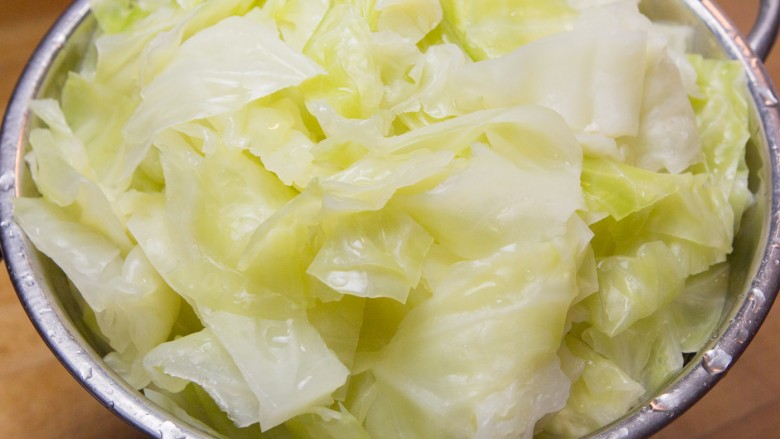 Preheat the oven to 300 degrees. Bring a large pot of water to a boil over high heat. Once boiling, add a generous pinch of salt and cabbage. Cover the pot and bring the water back to a boil, then uncover and cook the cabbage until it is just beginning to soften, 2-3 minutes. Drain the cabbage and rinse under cold water to stop the cooking.
Assemble casserole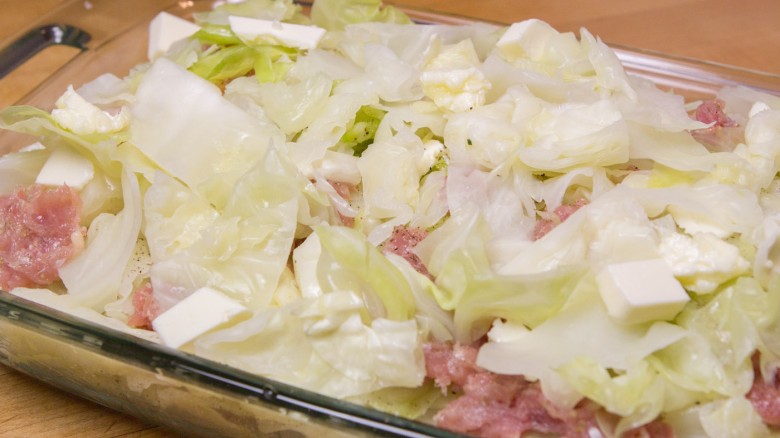 Place about ⅓ of the cabbage on the bottom of a buttered 9 x 13 glass baking dish. Scatter ½ of the sausage on top. Dot with ⅓ of the butter and season with salt and pepper as desired. Repeat layers. Cover the casserole securely with parchment paper, then cover with aluminum foil.
Bake casserole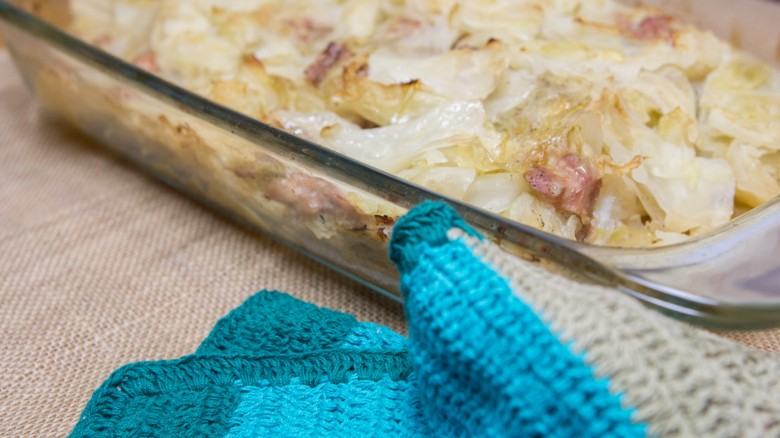 Transfer the casserole to the middle rack of the oven and bake until the cabbage is softened, about 2 hours, then uncover and continue to cook until the top is browning in spots, about 20 minutes more. Enjoy the casserole with baguette slices slathered in mustard if that's your kind of thing.