Emeril Lagasse's Son Is Following In His Dad's Footsteps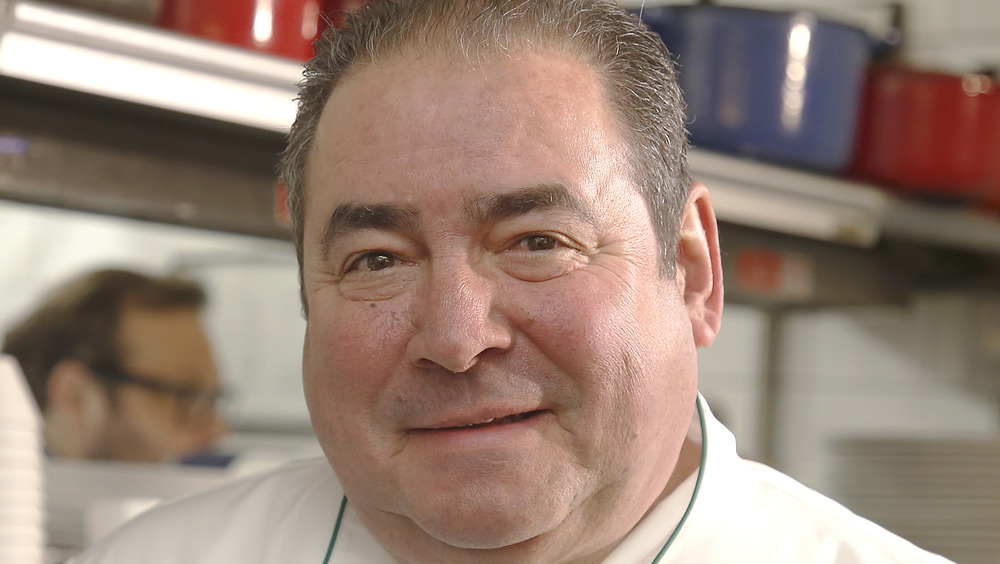 John Lamparski/Getty Images
Celebrity chef Emeril Lagasse has spent a long time impressing his fans with his unmatched cooking talent. As per the chef's official website, he got passionate about cooking at a young age and took cooking tips from his mom. He also made it a point to start learning early by landing a gig at a local Portuguese bakery in his teens. After high school, he decided to focus on expanding his culinary knowledge and enrolled at Johnson & Wales University. 
Additionally, in a bid to push himself out of his comfort zone, Lagasse spent some time in France and picked up the nuances of French cuisine. After he returned home, he worked in many renowned eateries in big cities such as Boston and New York, and eventually graced the Food Network with his vibrant personality and "BAM!" catchphrase. The legendary chef's path has now inspired one of his family members to retrace his footsteps. As reported by People, Lagasse's son E.J. Lagasse is motivated to become a chef, just like his father.
E.J. Lagasse is going to school to become a chef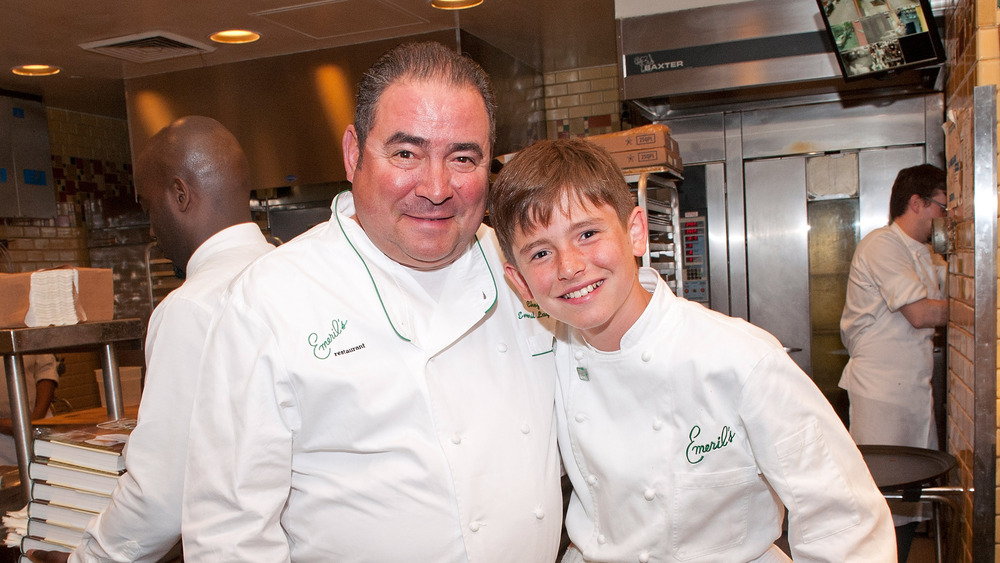 Erika Goldring/Getty Images
Recently, Emeril Lagasse took to Twitter to wish his son a happy 18th birthday. He wrote, "This young man chose his craft and has created a path of his own. Along the way he has made us incredibly proud... and I couldn't be happier to work beside him. Happy 18th Birthday." Emeril Lagasse and his son share a close bond and often take the time to indulge in activities like cooking together.
According to People, the duo have even participated in a food festival for years on the Cayman islands, teaming up to cook yummy food. Emeril once said, "He's super into it [cooking]. I never asked him to do it, it's just something that he just does." The chef made an effort to make sure that his son knew what he was getting into, explaining that the culinary industry has really long hours and is a tough place to be in.
However, E.J. is rather passionate about cooking and has decided to make it his career. As per his Instagram account, E.J. is now receiving culinary training at his dad's alma mater, Johnson & Wales University in Rhode Island and is set to enter the super competitive industry. We wish him nothing but the best!