This Is How Much Bojangles' Employees Really Make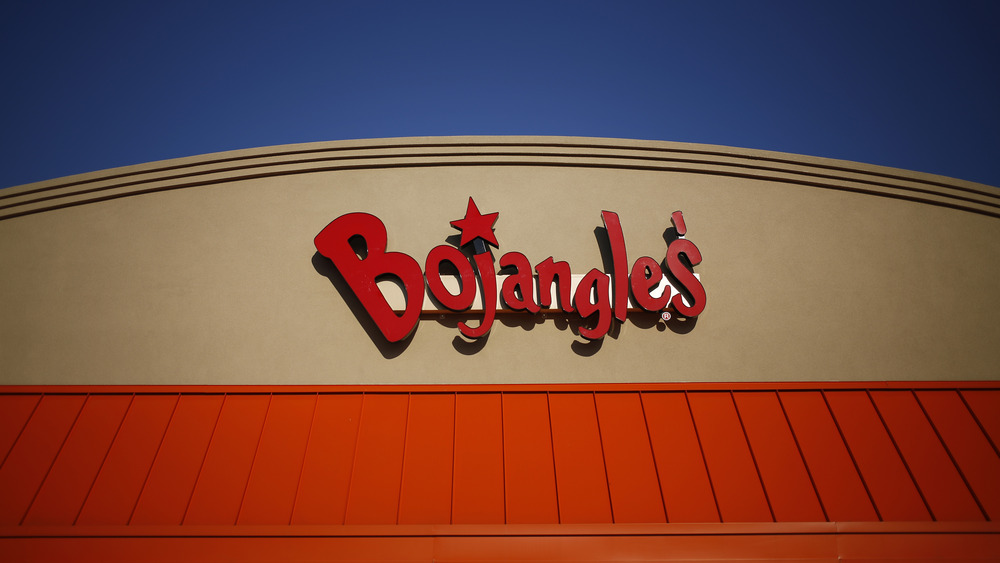 Bloomberg/Getty Images
Chicken lovers everywhere know that there is an overflowing amount of restaurants to choose from when it comes to getting good fried chicken. If you're in the Southern states, however, your first choice may be to pick up a box of golden pieces from Bojangles. The growing restaurant chain — which was co-founded in 1977 by Jack Full and Richard Thomas — can attribute that to what they've wanted to deliver from the beginning: "distinctive flavor, high-quality products made from scratch, and a festive restaurant design with friendly service."
Now, as the restaurant is celebrating more than 40 years in business as well as more than 600 locations across the country (via Bojangles), things are only getting better. And with Forbes listing the brand as one of 2018's "Best Employers for New Grads," as well as the company's plans to continue expanding locations inside Love's Travel Stops (via Franchise Times), Bojangles' rise to the top shouldn't be too difficult. But with all of the great things happening for Bojangles — including acquisition by Durational Capital Management LP and The Jordan Company, L.P. for more than $590 million (via QSR Magazine) – does that mean that employees get to reap the financial benefits, too?
Don't expect to become a millionaire on your Bojangles salary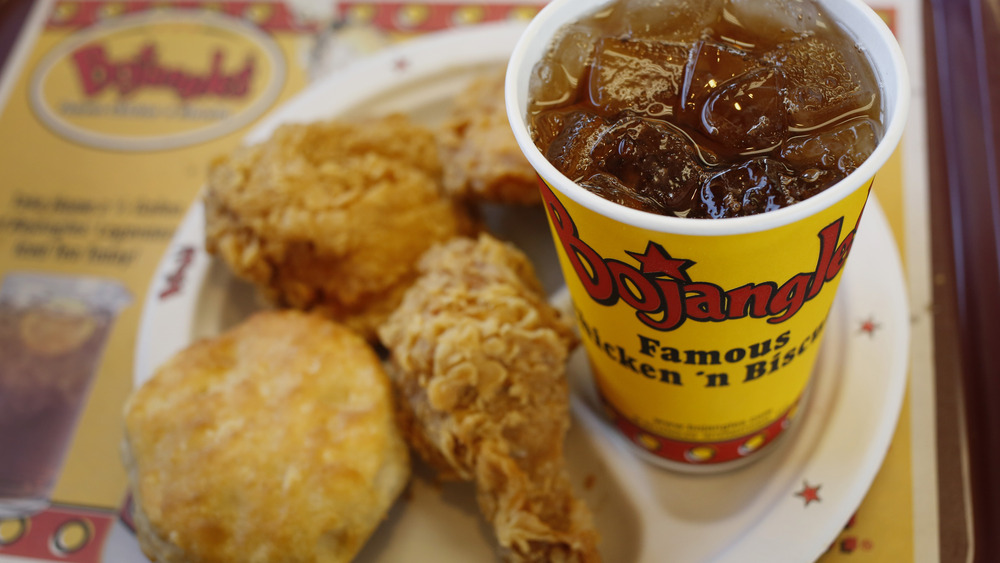 Bloomberg/Getty Images
If you're looking to make the big bucks while working at Bojangles, you may want to reconsider this being your ideal place of employment. According to Indeed, those who start off as cashiers for the chicken chain can expect to make an average hourly wage of $8.73 to $8.78. Those who are referred to as "restaurant staff," however, make slightly more, with their wage being $9.27 an hour, while cooks make just $0.10 more per hour.
And what about those who take on more responsibility, you ask? Well, shift managers make $11.57 an hour, or — when calculated out to a full-time salary number — around $22,214 per year. Not quite the number you had in mind? You may want to consider taking on a larger role, as assistant managers, shift leaders, and restaurant managers make $36,362, $40,476, and $47,899 per year, respectively. Of course, it's important to keep in mind that these rates can vary based on a number of factors, such as location, experience, and job duties tied to the position you are applying for. Here's hoping though that said factors will potentially increase the pay that employees receive.