The One Thing Contestants Should Never Do On Guy's Grocery Games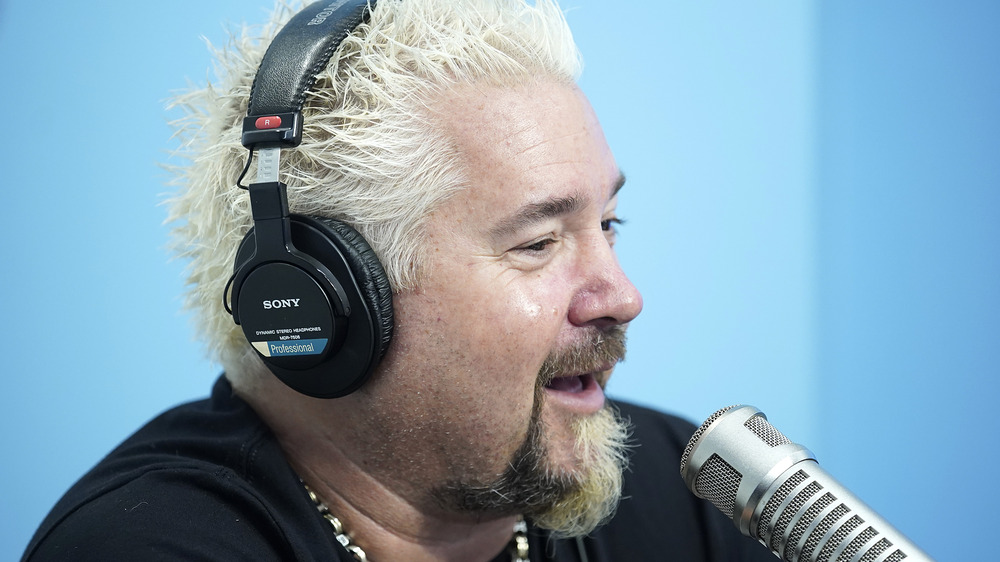 John Lamparski/Getty Images
A popular TV show that tests its participants and pushes them to their limits is Guy's Grocery Games, the Food Network show that requires participants to sort through groceries as they race against time to prepare impressive meals. As illustrated by E! Online, the format of the show is mind-boggling: Contestants have to explore Guy Fieri's grocery setup, Flavortown Market, and buy groceries to come up with a delicious meal in just half an hour. So much pressure!
The challenges are usually pretty intense and a lot of fun for viewers to watch. Also, Fieri ensures that guest judges on the show are well-known faces from the food industry such as Alex Guarnaschelli, Jet Tila, and Marc Murphy. Yeah, things can get pretty intimidating here. Moreover, the show's producers are very strict about quality control and inspect the items on the shelves, checking to make sure that everything available is top-notch before the participants begin their cooking challenges. 
That said, participants do need to keep a few things in mind if they're hoping to wow the judges on Guy's Grocery Games.

Participants must garnish wisely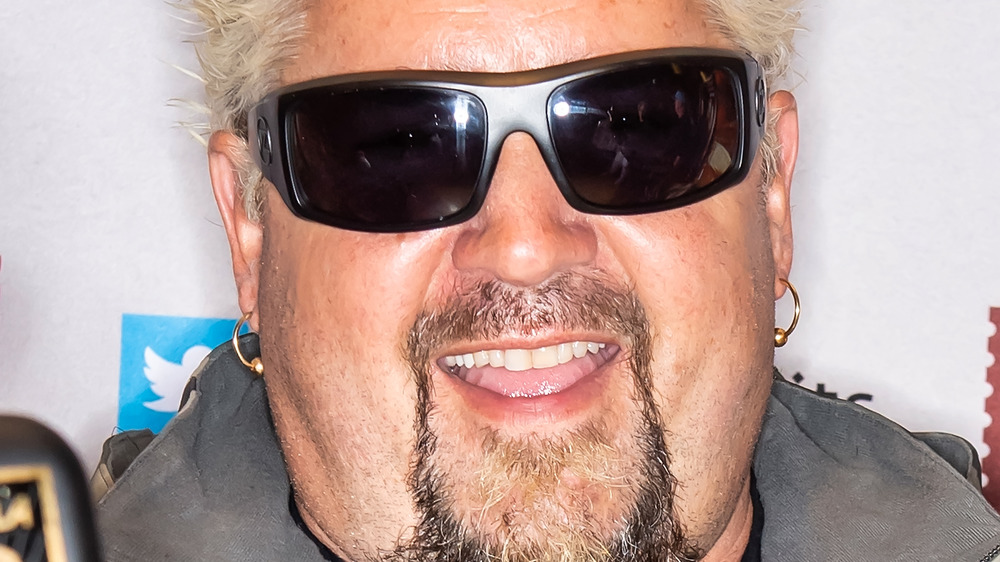 Gilbert Carrasquillo/Getty Images
As per the Food Network's survival guide for those who are giving Guy's Grocery Games a shot, it's important to be mindful when you're about to finish up. The tip is surprisingly simple: "Don't add a frivolous garnish." Well, that's solid advice. Adding garnish just to make your dish is a definite turn-off and may disappoint the judges. It's a rookie mistake and something that should be avoided at all costs. 
Guy Fieri also recommends participants on the show to pay attention to their instincts while competing. As per Cheatsheet, Fieri reckons that it's better to do that and take a leap of faith, instead of cowering in fear and refusing to leave your comfort zone. Taking a chance could pay off handsomely and be the reason you stand out on the show compared to your peers. As the chef advised, "Don't rely on the defining term of what the dish is. Don't play it safe."