Inside Giada De Laurentiis And Todd Thompson's Co-Parenting Strategy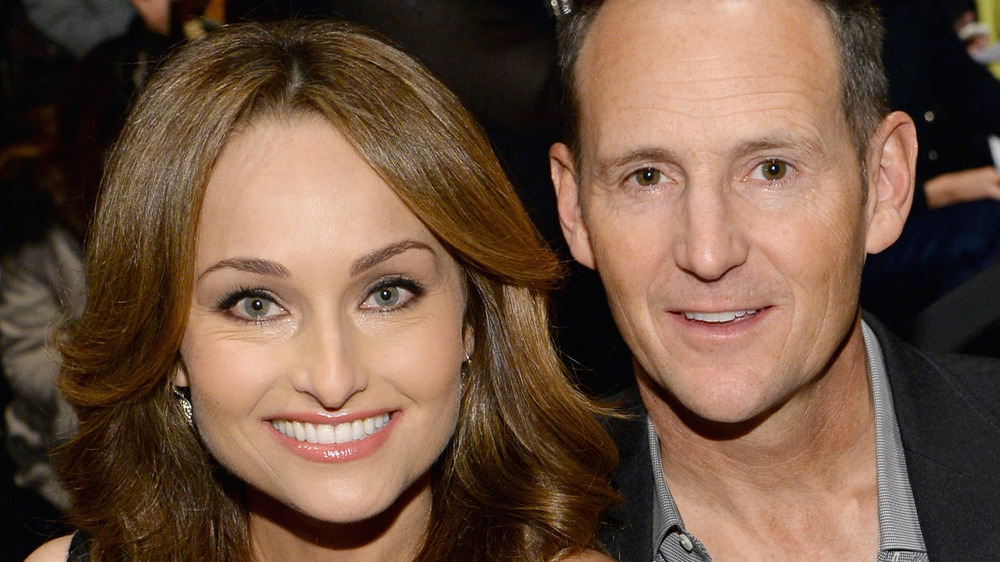 Larry Busacca/Getty Images
Celebrity chef Giada De Laurentiis is someone who knows how to juggle her personal life with her professional commitments. Considering the fact that she is such a popular personality, it is difficult for her to avoid being spoken about in the press. This explains why the chef was pretty open about her separation with her ex-husband, Todd Thompson. Per CheatSheet, De Laurentiis was with Thompson for a really long time, as she was just 19 years old when she started seeing him. They were a couple for two decades and married for ten years.
The couple had a cute love story: De Laurentiis was a student when she was dating Thompson and could not afford to pay for their dates. Instead, she would compensate by preparing delicious home-cooked dishes for him. Sadly, the duo started having differences several years after they tied the knot and decided to part ways in 2014. Per CNN, the chef released a statement that their decision was amicable. "Todd and I share a beautiful daughter [Jade] and a lifetime of great memories that we both treasure more than anything," she explained. "We are so thankful for our friends and family, and really appreciate the support in this time of change."
Giada De Laurentiis and Todd Thompson and are a good team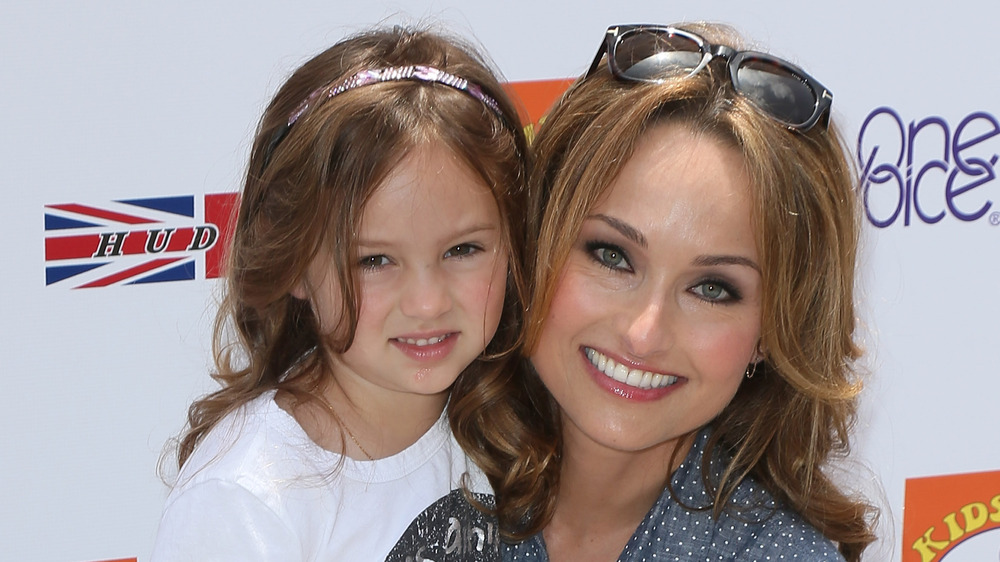 David Livingston/Getty Images
Although Giada De Laurentiis and Todd Thompson may have called it quits with regard to their marriage, the two remain responsible parents to their 12-year-old daughter, Jade Marie. As reported by Live Ramp Up, the parents are mindful of devoting enough time to Jade. For instance, when it was time to celebrate Jade's 10th birthday, the former couple decided to celebrate the special occasion together as a trio, enjoying a delicious meal with one another. In 2019, the pair also celebrated Jade's graduation, further proving their dedication to effective co-parenting.
De Laurentiis and Thompson make sure to visit each other in a bid to keep Jade comfortable, too. As the celebrity chef once explained, "We live a stone's throw away from each other, like five minutes, which has really helped keep Jade stable and just keep her environment as similar as possible at both places." She also said that she maintains a cordial relationship with Thompson, which has been reassuring for their daughter. De Laurentiis added, "We're supportive of each other and, in turn, supportive of Jade."